Stanley and Sharon King rose to prominence as civil rights leaders in the years since they met.
Stanley and Sharon King founded their marriage on coincidences, a shared passion for justice, and the cliche that opposites attract.
Their affair began by coincidence in 1992 when Stanley King went to do the most tedious task: check his mail. That encounter led him to the lady who would change his life and become his partner in the struggle for civil rights.
"We bumped into each other at the student mailboxes and started talking. I noticed she had an accent, so I inquired about where she was from. She told me she was from Trinidad, and since my parents are from St. Thomas, we struck up a conversation around that similarity, and then the rest is kind of history."
Sharon King, a second-year Rutgers Law School student in Camden at the time, found him appealing and intriguing with his sense of humor and relaxed attitude. Their bond got more robust as they discovered the commonalities in their lives.
"We both lived in Brooklyn around the same time, just a couple blocks away from each other when I was in junior high school. We ended up attending the same high school, Brooklyn Tech, a specialized high school in New York, although not at the same time. We even have aunts and sisters with the same name. You can't tell me that's not written in the stars," Stanley King recalls.
Check out some other new content we've published:

"We just had so much in common, so instinctively we connected, and a friendship developed and, ultimately, a relationship developed from that," Sharon King states.
A few short years after Sharon King graduated in 1993 and Stanley King graduated in 1994, the pair married and brought together their blended family of five kids before having two more. They established King & King Law in 1999 and ran it for 22 years. Initially concentrating on personal injury, the business expanded into employment, constitutional law, and civil rights disputes, including police misconduct and excessive force.
They established a reputation as critical civil rights attorneys in South Jersey and were honored by the Camden County Bar Foundation. They were recognized for having secured million-dollar settlements for victims and families of individuals murdered or injured in violent interactions with law enforcement.
"We've been fortunate to represent some clients who otherwise may not have received representation. Our clients were not people of wealth, so we took a lot of contingent cases, and that way, we could represent plaintiffs who felt that they had been wronged and had their rights violated. It's gratifying to be able to serve these people and to make an impact in their lives," Sharon King states.
The combination of work and personal issues also has challenges; not always agreeing on the best course of action could lead to disputes. Whatever the case, they always made it a point to prioritize their time and avoid discussing matters at home as much as possible.
"Practicing law, especially litigating, is difficult. It can be extremely burdensome and taxing. I think that the type of work that we did taking on police misconduct and wrongful death cases, I have no doubt that being African American in that space, probably made it a little bit more difficult to get things resolved. But you know, that's the life we chose, and thank goodness we were able to sustain ourselves, our relationship, and provide a service to the clients who chose to seek our representation," Stanley King says.
Sharon was appointed as a United States Magistrate Judge for the District of New Jersey in April 2021, where she sits in the Camden vicinage.
Stanley will become a partner at Javerbaum, Wurgaft, Hicks, Kahn, Wikstrom & Sinins in December 2022 and a part-time instructor at Rutgers Law School in Camden.
While they no longer work together, the list of reasons they have remained together throughout the years becomes larger.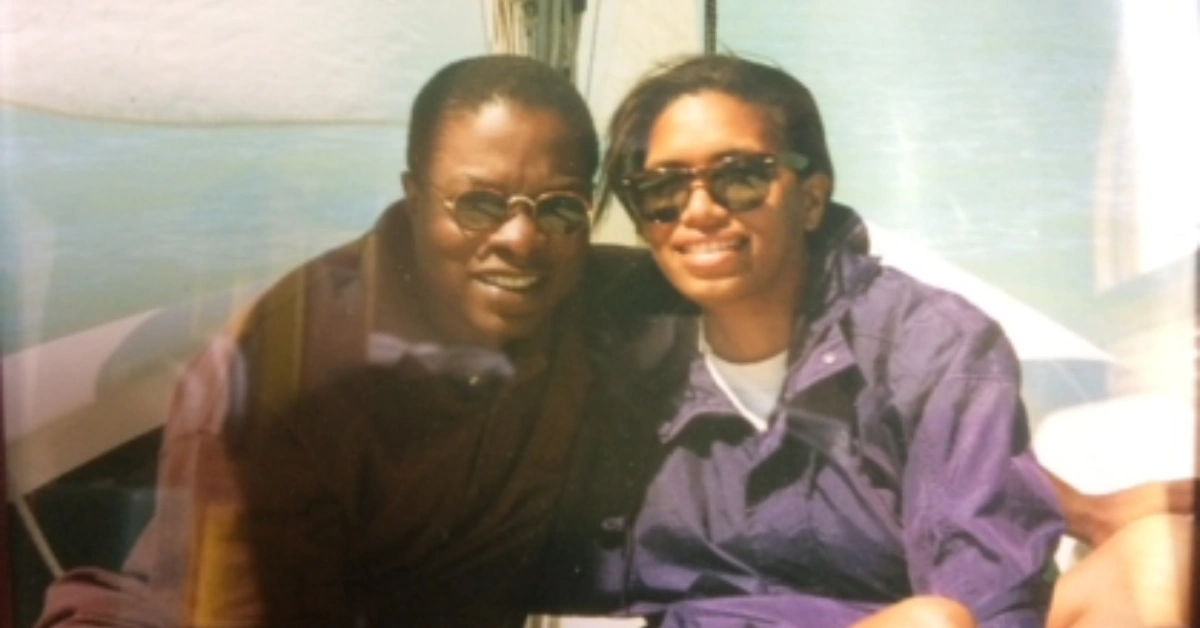 "I recall when we were both in the same "Professional Responsibility" class and went out to eat, unwind, and celebrate the end of the semester after the final exam. "We've had plenty of things to celebrate together throughout the years, but we've also been able to lean on one other to get through the tough times," Sharon says. The couple lost their 14-year-old son in 2014 when he died suddenly from an undiagnosed heart disease.
Stanley and Sharon both concede that, in their instance, opposites do attract.
"I think her personality type melds well with mine. I'm more Type A and she's a bit more reserved, and I think that goes well with me because it forces me to stop and reflect and think about my position sometimes. She's been a tremendous influence on me," Stanley says.
"He brings a good sense of balance to my life. He would force me to do something fun as opposed to just doing the work all the time, and I think that's needed in my life. He fills that spot perfectly," Sharon says.