All the news coverage is focused on the potential for federal student debt forgiveness. However, analysts assert that no solution, not even starting over for millions of students, can address the underlying problems causing the country's $1.7 trillion student loan debt crisis.
Here's SDCC's Latest Tweet on the Student Debt Crisis:
Today, the student debt crisis reached $1,972,396,130,224

— Student Debt Crisis Center (SDCC) (@DebtCrisisOrg) February 12, 2023
For many years, incomes have not kept up with the escalating expense of higher education. Students will still need to take on debt to earn degrees, and they'll have more difficulty repaying loans if incomes don't rise and college costs don't drop.
Seth Frotman, a former executive director of the nonprofit advocacy group Student Borrower Protection Center, asserts that there are no $1.7 trillion silver bullets.
What then might succeed? It will take more than just eradicating student loan debt to make headlines.
Frotman claims that in addition to eliminating debt, he would prioritize initiatives to lower the cost of attending college and restructure the borrowing and repayment processes.
Student loans continue to be a crucial tool for helping students get into college, according to Michele Streeter, a senior policy analyst at The Institute for College Access and Success. Still, forgiveness and repayment plans should be more accessible and automated whenever possible.
Experts offer their opinions on potential remedies as a new generation of students prepares to borrow money for education, and several generations of borrowers struggle with debt.
Forgive Student Loan Debt
The most vulnerable debtors, those who did not complete their degrees and do not have the larger salaries that are generally associated with a degree, could benefit from broad forgiveness. They would then be able to pay off the debt they accrued along the way.
Divergent opinions among experts exist regarding the need for general forgiveness, and President Joe Biden's proposal to erase up to $20,000 in student loans per borrower is still on hold due to legal issues.
However, they concur that if it occurs, there must be a solution to prevent further debt accumulation.
Have a look at some of the latest trending news:
The biggest obstacle to any level of forgiveness, said Carlo Salerno, vice president for research at CampusLogic, a company that creates software for managing student financial aid, will be what happens on day two when everyone starts borrowing again.
Streamline Existing Forgiveness Programs
According to experts, existing forgiveness schemes have too much red tape built into them. It is a "bureaucracy and paperwork crisis," according to Salerno.
These programs have historically had poor acceptance rates, but a minor waiver now in place through October 2022 has increased the number of payments many more borrowers can make. But the solution wasn't long-lasting.
Democrats in Congress have proposed removing restrictions on forgiveness and automatically approving borrowers to make all federal student loans and repayment plans eligible for PSLF.
Cut Or Lower Interest Rates
According to current government instructions, borrowers of federal student loans haven't had to make payments since March 13, 2020, and they won't have to until the summer of 2023 at the earliest.
Zero interest is accumulating at this time. As a result, loans won't increase in value, and you can pay off your debt more quickly if you can afford to make payments.
According to Betsy Mayotte, president and CEO of The Institute of Student Loan Advisors, making zero interest permanent or cutting the interest rate on existing debt might assist borrowers in paying off their debt without increasing the principal.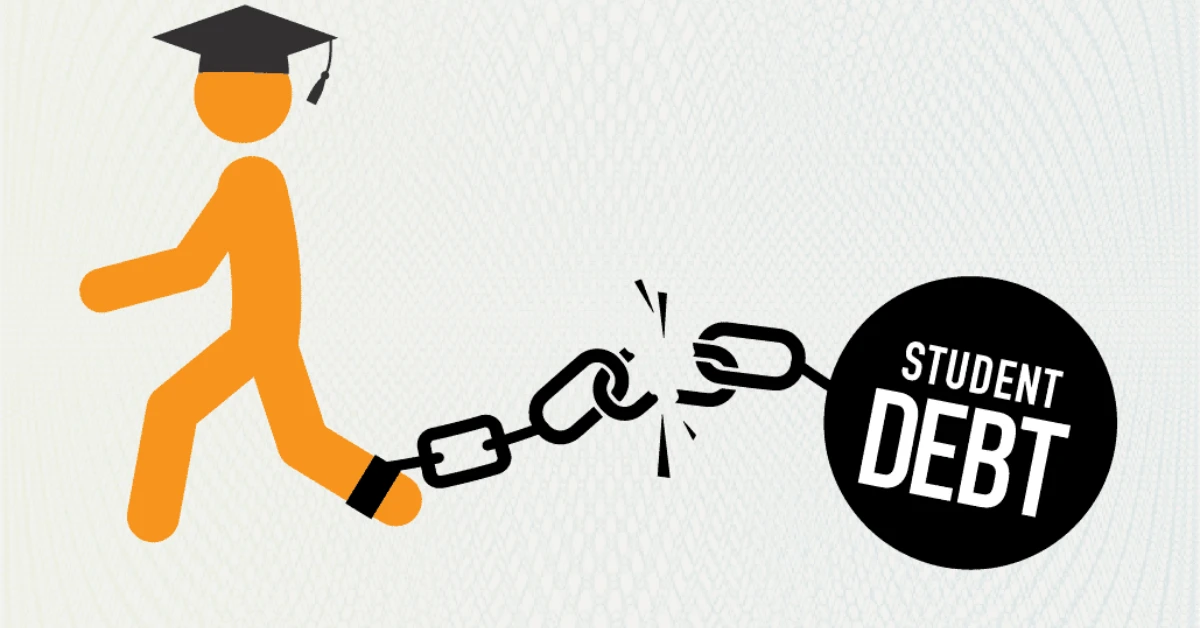 Many of the borrowers Mayotte speaks with complain the most about rising interest.
"They say, 'I feel like I should pay (my loans) back, but I don't feel like I'm on a level playing field because of the interest,'" Mayotte says.
Condense Income-Driven Repayment
Federal choices known as "income-driven repayment plans" that base student loan payments on a borrower's income are a good safety net. However, the three other government repayment schemes and the four income-driven alternatives should be consolidated into a single new program, according to experts.
Enrollment automation has been proposed. Hope can be found in the Education Department's newly revised IDR plan, the specifics of which were released in January 2023.
Participants' monthly payments would be cut in half or less under the proposal, gradually replacing the other IDR programs now in effect. Automatic enrollment would be made for borrowers at risk of default.
"There's no rhyme or reason for the variety of programs that exist in this space other than they were developed over time," says Beth Akers, resident scholar at the American Enterprise Institute, a conservative public policy think tank, where she focuses on the economics of higher education. "We need to simplify the safety net for students and make it so simple that they can understand it exists and what benefits it can provide them."
Automatic enrollment into an IDR plan could help delinquent or defaulted borrowers, according to Wesley Whistle, senior advisor for policy and strategy at New America, a left-of-center public policy think tank. Still, he is concerned about auto-enrolling students right out of college and how that will affect their ability to repay the principal. Many people's payments might not even cover the interest.
Whistle, an expert in higher education policy, claims that even if you work full-time at a minimum-wage job, you won't have the money to confront your principal. As a result, borrowers might still be making payments on their school loans 20–25 years from now.
Fixes To Income-Driven Repayment Forgiveness
The Department of Education predicted that millions of borrowers would gain from one-time modifications that count previous payments towards the 240 or 300 required for income-driven repayment remission in April 2022.
A minimum of 40,000 debtors should have their debt forgiven as a result of the changes thanks to Public Service Loan Forgiveness.
Make College Tuition-Free
As suggested by Joe Biden, tuition-free associate's degree programs could notably help low-income students who would not otherwise attend college and help to cut down on overall borrowing.
Advocates for lower tuition rates in higher education are now asking for tuition-free four-year programs. To meet living expenses, whether on or off campus, experts agree that tuition-free programs will force borrowers to take on debt.
Akers states, "I don't think it's a bad idea, but I don't think it's a game changer," adding that she believes increasing the current Pell Grant programs might significantly impact affordability.
Expand Pell Grants
According to The Institute for College Access and Success, Pell Grants used to pay over 80% of the cost of college, but they now only contribute less than 28%.
Pell Grants, which are intended for low-income students and now have a cap of $6,495 on them, should, according to lawmakers and experts, be increased by a factor of two better to cover the expense of a student's college education. (The maximum increases to $6,895 for the academic year 2022–2023)
"The program is super well-targeted," says Streeter of TICAS. "Even if you were to double the maximum grant, that targeting is still in place, and I think that's why it is so popular and has a lot of bipartisan support."
Advocates contend that eligibility should be expanded to cover kids in middle-income groups who still require financial aid. If you think this is interesting, please share it with your friends. For more updates and the latest news regarding schools, Go To blhsnews.com.