In November, the U.S. Department of Education stated that students might not be responsible for payments until the summer of 2023.
But if the Supreme Court rejects President Joe Biden's proposal to cancel up to $20,000 in student debt per borrower before then, forbearance might end sooner.
Oral arguments are currently set for February 28. Even though the court promised a quick final ruling, it will probably take months following the discussions.
The repayment clock restarts 60 days after the Education Department is permitted to implement the one-time debt cancellation or the litigation is settled, or 60 days after June 30, 2023, whichever comes first, unless the president allows forbearance to be prolonged once more.
When Will Payments Restart Exactly?
The precise start date for payments is unknown. Depending on when the Supreme Court rules on legal arguments to Biden's student debt relief proposal, the Education Department's notification makes the forbearance's end date uncertain.
If the Supreme Court rules on the lawsuit before June 30, 2023
Borrowers with outstanding amounts must repay loans 60 days after the court's ruling. At this point, interest will also resume accruing if the Supreme Court rules on Biden's plan before June 30.
If the Supreme court does not rule before June 30, 2023
By June 30, forbearance will stop if the Supreme Court has not ruled on Biden's debt elimination proposal. After June 30, borrowers must begin making loan payments; at that time, interest will again accrue.
What Does The Payment Pause Do?
Federal student loan borrowers are permitted to skip payments during forbearance, which then-President Donald Trump initially mandated in March 2020 as the COVID-19 pandemic took hold.
Their debts now have no interest, and the collection process for past-due loans has been put on hold.
When payments restart, borrowers participating in conventional repayment plans will find their former loan sums waiting for them, less any debt cancellation that has withstood legal challenges.
An advantage for those on income-driven repayment plans is that each month that passes during this payment halt still counts towards their totals and that the remaining debt is canceled once a set number of payments have been made.
Check out some other new content we've published:
The government said in November that it would continue to offer interest-free forbearance for an additional eight months, most recently past a previous expiration date of December 31, 2022.
There is now more time without the invoices for the roughly 40 million borrowers who were supposed to resume paying them in January.
But with almost three years have passed without receiving student loan invoices and a hazy outlook for cancellation, not everyone should continue the payment holiday.
Should You Continue To Pay During The Extension?
Your remaining balance and financial situation will determine when you can begin making payments during the forbearance period.
Don't make payments during this extension if the cancellation amount you would receive under the blocked Biden plan would pay off all your student debts. If you can, set aside money for your student loan bill.
If cancellation never materializes, you should have this money set aside in a separate account so that it doesn't get mixed in with your regular costs.
Whether a payment is made or not, borrowers registered in a forgiveness program, such as Public Service Loan Forgiveness, will see their payment count rise each month. These borrowers should not make payments.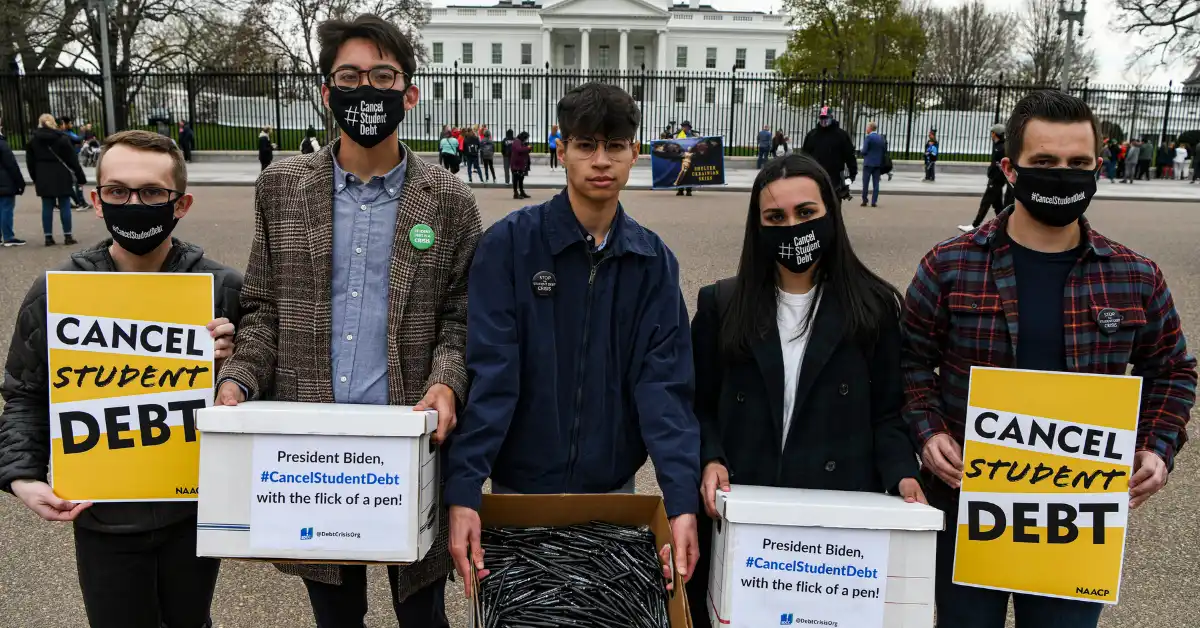 If possible, borrowers who would still owe money on their student loans throughout the pause period should do so. You'll reach the goal sooner and more affordably if you use this time to make payments.
You will still have loans to repay regardless of if Joe Biden's comprehensive debt cancellation plan is successful. Until the forbearance period expires in 2023, every payment you make will go toward the principal of your loans. Even a small amount is helpful.
Start Planning For Repayment Now
Start getting ready for payback immediately, no matter how you manage the remaining forbearance term. The moratorium might end earlier if the Supreme Court issues its decision on Biden's debt cancellation scheme before June 30.
Practice making these payments right away, advises Kristen Ahlenius, director of education for Your Money Line, a business that promotes financial wellness in the workplace.
"Take the amount you would pay towards your student loans and use it to build up your emergency fund or pay off some other debt.
You'll strengthen your financial situation while being ready in case the student loan forgiveness law is ultimately overturned.
To check your monthly payments, call the company that issued your loan. It's best to prepare for the worst, even though this sum might drop if cancellation occurs.
Ask about signing up for an income-driven repayment plan if you won't be able to pay the total amount. These programs restrict your monthly payments to a set percentage of your available funds, bringing them down to a more reasonable level while also prolonging the term of your loan.
If your income is too low, you may not have to make any payments. Later this year, a new IDR plan with even kinder terms is anticipated to launch.