Anchorage, Alaska (KTUU) – According to a Department of Justice investigation, sure disabled students in the Anchorage School District were inappropriately restrained and put in isolation as a form of punishment. Administrators from the school district convened an online news conference on Thursday to review the implications of the non-financial settlement that the DOJ and the school system reached.
"We will end the use of seclusion, we will reform the use of restraint, we will do better for our students," Anchorage School District Superintendent Jharrett Byrantt said.
The Department of Justice (DOJ) launched an inquiry on November 3, 2020, and discovered several civil rights violations involving impaired students. Four ASD schools were implicated, according to school officials: Whaley, Kasuun, Lake Hood, and Baxter Elementary.
Have a look at some of the latest trending news:
Parent Cassandra, who only wants to be referred to by her first name, claims that the issue is increasingly pervasive. She claims that during her child's time in public schools, she fought the district for years to improve conditions.
"Restraint and seclusion creates an environment of terror for students with disabilities," Cassandra said.
According to Cassandra, she presided over a special education PTA, was a member of the Governor's Council on Disability, and served on the Special Education Advisory Council. According to her, teachers in Anchorage treat some pupils differently than others.
"Restraint and seclusion is not just used for extreme behaviors as the Anchorage School District wants us to believe," Cassandra said. "Restraint and seclusion is used for non-compliant behaviors, and those types of behaviors include not starting on a worksheet when the teacher asks you to or putting your head down on your desk or, in my personal experience, sitting in the wrong chair."
According to Bryantt, the district will stop using seclusion rooms and harsh constraints as of the start of the following academic year.
"I instructed my team to immediately begin investing in training and changes to infrastructure," Bryantt said.
This comes after DOJ found "the District improperly secluded and restrained students with disabilities and failed to use appropriate behavior interventions." In addition, "the District discriminated against students on the basis of disability by denying them the opportunity to participate in or benefit from the District's education program."
The Alliance Against Seclusion and Restraint share a tweet of a settlement agreement view here::
U.S. Department of Justice's Civil Rights Division reached a settlement agreement with the Anchorage School District in Alaska, to address the discriminatory use of seclusion and restraint against students with disabilities. https://t.co/nauhNLoOXi #endseclusion pic.twitter.com/OAaagF59IY

— The Alliance Against Seclusion and Restraint (@endseclusion) February 16, 2023
Bryantt, though, doesn't entirely concur with the DOJ's conclusions.
"We refute that there was discrimination on the basis of disability," Bryantt said.
Cassandra asserts that she knows that is untrue.
"Now kids with, who receive special education services, are not the only kids who express non-compliant behaviors," Cassandra said. "But they are the only kids who are subjected to restraint and seclusion."
Numerous pupils, in Cassandra's opinion, have experienced the same thing. District officials only stated that "there is more than 100 students" when pressed for an exact figure.
Bryantt reaffirmed his dedication to upholding the terms of the DOJ's settlement agreement with the District and showed some remorse for the treatment of kids who had previously endured severe treatment.
"I went into a seclusion room myself to understand how we got here and it was clear that we needed to change direction," Bryantt said.
Cassandra believes that while she hopes the new approach may benefit pupils in the future, it won't significantly aid those presently suffering.
"Generations of students who have lifelong trauma after being subjected to restraint and seclusion, really the abusive restraint and seclusion by the Anchorage School District," Cassandra said.
Another mom talked about her interactions with the school system and the use of restraint and isolation procedures. Mother Breanna Brian, whose son participated in the contentious activities at an ASD primary school, agreed with the conclusions made by the DOJ.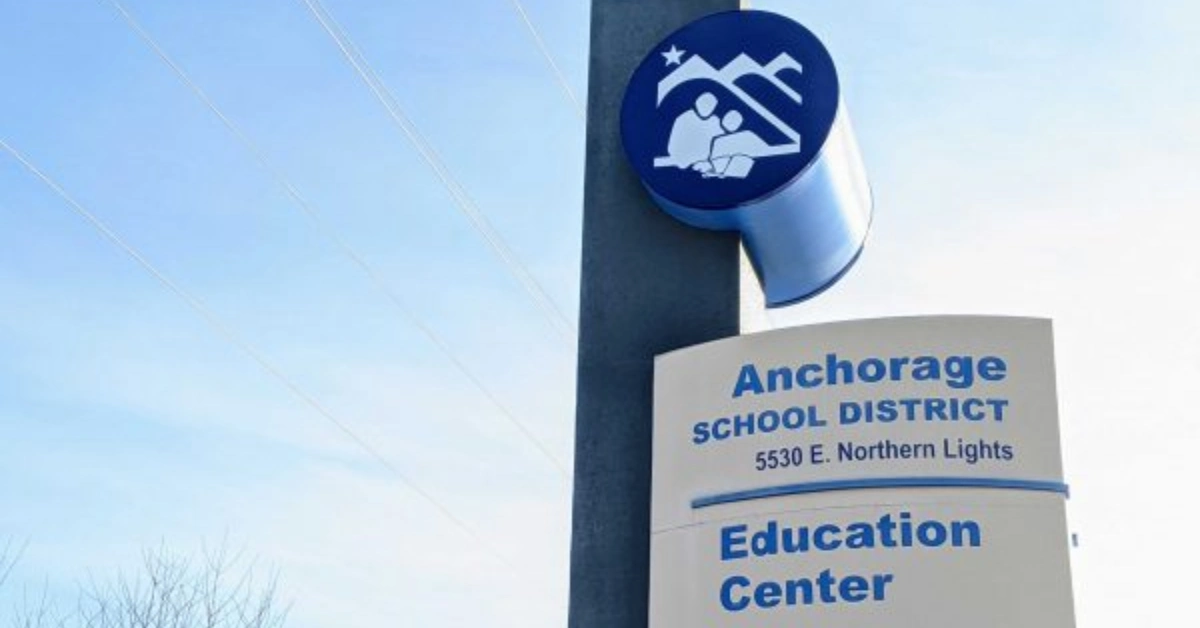 "It's been a systemic issue, not just within the Anchorage School District, but I think it's a systemic issue amongst the institution in terms of services that are provided for individuals who experience disabilities," Brian said. "So, I was not surprised that they did substantiate that ASD uses restraint seclusion improperly."
Brian's son is now in middle school, doing well in class and making the honor roll. Brian gave her son's development, inside and outside the ASD system, credit for various support programs.
Brian's recollection of battling for her baby and opposing the strict seclusion and restraint rules is still fresh.
"I still have anxiety when I see that '742′ number pop up on my phone," Brian said, referring to the phone number for the school district. "Because I immediately am drawn back to okay, oh no, what's happened? What's happened at school? Has he been secluded or restrained? Is he … is he going to be suspended? And kind of always having to plan for ensuring that his rights aren't violated."