Amesbury, Boston, Chelmsford, Clinton, Concord, North Attleboro, Saugus, Dedham, Duxbury, Edgartown, Fall River, Lexington, Milton, Fitchburg, Great Barrington, Greenfield, Lowell, Gloucester, Harwich, Haverhill, Hingham, Ipswich, Springfield, Westfield, and other schools throughout the State were all placed on emergency lockdowns last week as a result of threats involving armed assailants, explosive As a preventative move, other schools in these cities likewise entered a secure or safe mode.
The FBI is working to stay up with this trend of terroristic conduct, so tragically this is neither rare nor unique to Massachusetts. Federal investigators are still looking into a series of instances that started in Texas in September, New Hampshire in December, Michigan earlier this month, and even Colorado yesterday.
Colorado schools became the latest to field hoax calls this week in what has become an alarming trend. https://t.co/6EQXuMvJVC

— HuffPost (@HuffPost) February 23, 2023
According to a report by NPR, their staff discovered that the individual behind these alarming and dangerous hoaxes may actually be the same person after studying nearly 200 calls to more than 28 different states. This is because of how simple it is to make these calls utilizing apps and the internet while remaining anonymous.
According to FBI Special Agent David Porter, the FBI is cooperating with a number of other local and state law enforcement organizations in the communities where the fake calls have occurred.
"Following multiple bomb and gun threats against schools across the Commonwealth today and yesterday, our members responded to assist our local law enforcement partners in several areas. Thus far, every call received has been found to be a hoax.." https://t.co/p5mxXxFZ8F pic.twitter.com/znEHYIR9Yu

— State Police Association of Massachusetts (@MSPTroopers) February 15, 2023
"It's not a joke and, unfortunately, we live in an era where we see what happens when this is real," Porter said "The drills aren't a joke. The responses aren't a joke. The resources that are spent on something like this aren't a joke. When you make false reports like this, it's dangerous and it's a crime."
Police Chief Craig Bailey of Amesbury expressed his satisfaction with the quick action taken by local authorities, noting that they were at Amesbury High School around 10 minutes after receiving the initial hoax phone. Officers were able to quickly and efficiently remove the building and the surrounding area thanks to the assistance of numerous other agencies.
Local police departments in the cities that received these hoax calls were unable to establish the veracity of the threats that they investigated and reacted to at each of the several school locations. The 911 callers' statements were not supported by verifiable factual data or surveillance. or even reports of nearby gunshots.
Authorities throughout the week, and notably FBI Boston Division spokesman Kristen Setera, made it abundantly clear that"Law enforcement is going to use all available resources to investigate a school threat until we determine whether it is real or not. Investigating hoax threats drains law enforcement resources and diverts us from responding to an actual crisis. Hoax threats can shut down schools, cause undue stress and fear to the public, and cost taxpayers a lot of money. We urge the public to remain vigilant, and report any and all suspicious activity and individuals to law enforcement immediately."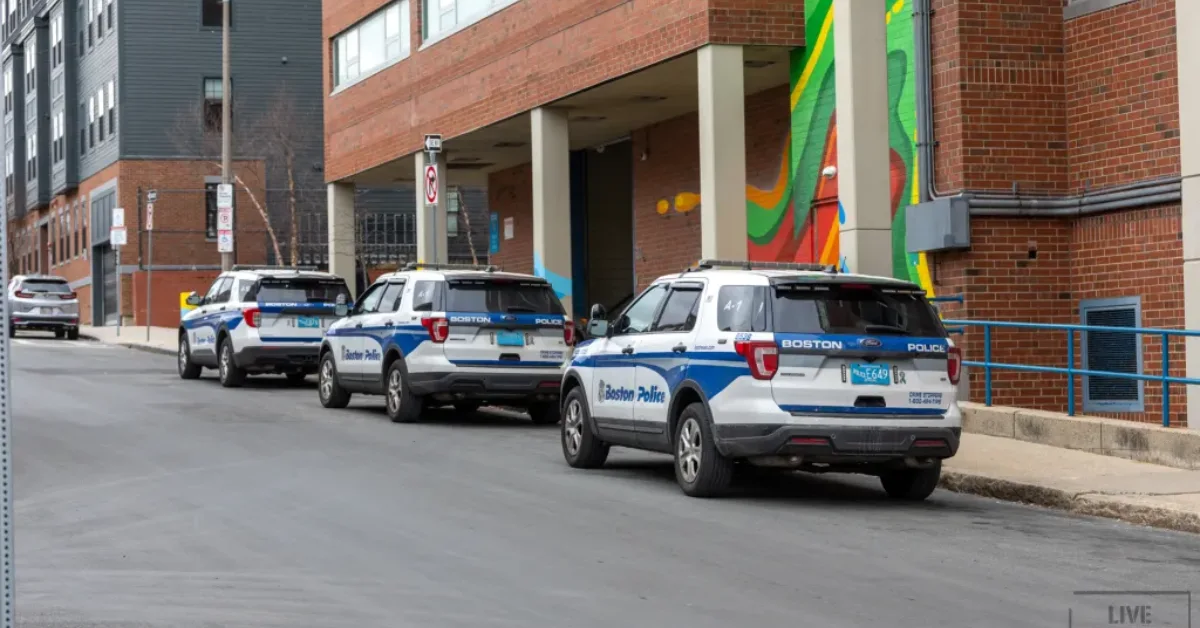 Cohasset police Lt. Mike Lopes disagrees with other police agencies in Massachusetts and have claimed that using authoritative resources is a waste of time and money. According to Lopes, his agency has a procedure for handling threats to schools, and they will always adhere to that plan.
He does not view it as a waste of time because it is never appropriate to presume whether a call is a prank or not. They promise to take each call seriously, stay on top of their reaction, and utilize the chance as practice for greater action in the future.
The Massachusetts State Police are now also involved, both locally, helping law enforcement respond to these hoax calls, as well as at the Fusion Center, the state's main intelligence hub for threat-related data, including information on criminal activity, threats to public safety, and terrorist activity.
On Tuesday, the schools in Springfield, Great Barrington, and Greenfield all received bomb or shooting threats between the hours of 10 a.m. and noon. Another one was received by a school in Clinton shortly after that at 10:15 AM, and it was also a shooting/bomb threat. Later between 10:45 and 11:45 AM, threats to shoot or detonate a bomb were made to schools in Fall River, Duxbury, Edgartown, and Harwich.
"The male caller states that he is armed with an 'AR-15' and 'pipe bombs' in a backpack. The call ends with the sound of gunfire," The Fusion Center of the Massachusetts State Police stated in a statement.
Check out more related articles' we published:
The content of every threat reported statewide was uniform. Together with local police agencies, State Police patrols, K9 teams, and the Bomb Squad responded to all of the aforementioned places. The threats were found to be fake calls after every school had been cleared. All occurrences were reported to the Commonwealth Fusion Center of the State Police.
Authorities are cooperating, according to the Massachusetts Department of Elementary and Secondary Education. "DESE continues to collaborate with the Executive Office of Public Safety and Security to ensure that all threats are evaluated and to maintain safety in schools and their communities."