Since 1912, Henry Hudson Elementary's yellow schoolhouse has served the neighborhood. The brilliant yellow schoolhouse at Henry Hudson Elementary on Vancouver's west side is about to be demolished. It is surrounded by metal gates, and there are construction vehicles rumbling by.
Advocates want to persuade the Vancouver School Board (VSB) to think about methods to avoid demolishing the 111-year-old structure that is situated at the intersection of Cornwall Avenue and Maple Street.
"It's a well-maintained, charming little schoolhouse, and it would [be] tragic if it was demolished, both from an environmental perspective and from a community character perspective," stated Glyn Lewis of Renewal House Development, who is advocating for the school to be converted and moved to a different neighborhood.
Lewis claimed to have learned about the schoolhouse through social media last month and is currently in negotiations with the VSB concerning relocation.
Lewis and the school's parents are requesting that the VSB approve the building's relocation and establish a precedent for the protection of historic structures.
"Demolition should always be the last option," Lewis noted that they are in talks with two First Nations about maybe converting the structure into a daycare center or a duplex.
"It's been a staple of the community for over 100 years. Generations of students and parents have gone through the building."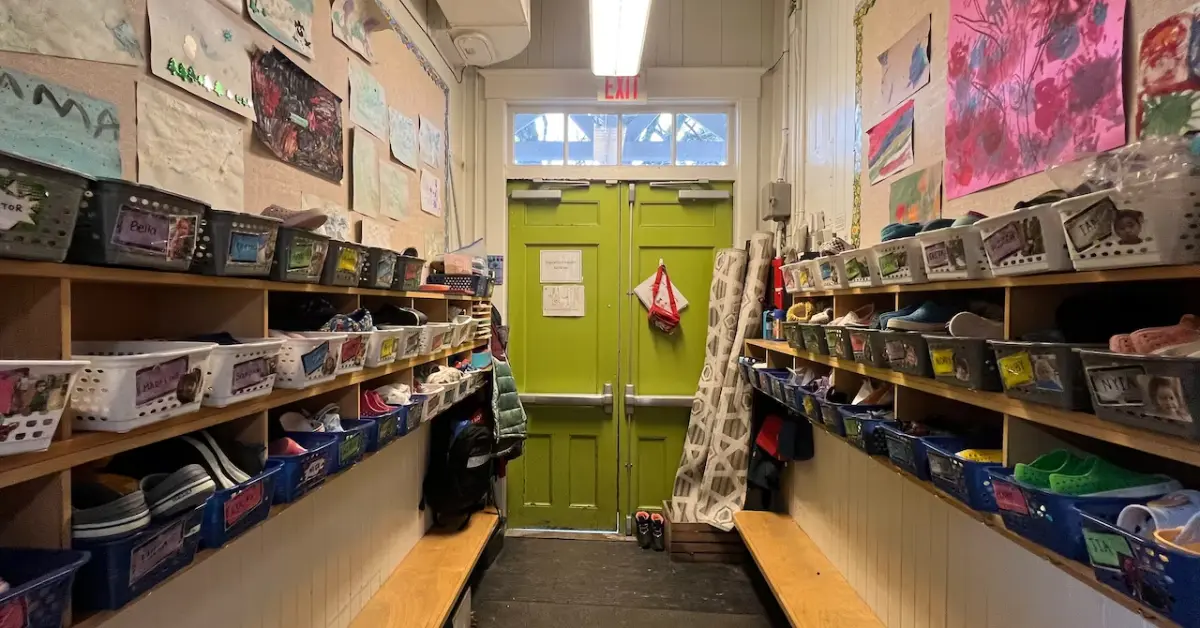 The schoolhouse, which is not listed as a historic structure, is home to the nonprofit Hudson Child Care Society, which runs a preschool and after-school program.
Lewis claims that the schoolhouse must be demolished by March 31 because it is preventing seismic modifications from being made to the main school building.
"Demolition-first paradigm'
Developers and builders have three alternative options, according to Lewis, before considering dismantling a building: infilling the space or building around it, moving and reusing it, or deconstructing it to salvage resources.
"It's too easy for a lot of building owners to skip right to demolition because it's the easy, fast option, " About 2,800 well-maintained homes in Metro Vancouver, he continued, wind up in landfills. "[These homes] could be lifelines to someone who needs housing somewhere else." 
According to him, the VSB tried to infill the building through consultations but decided it wasn't financially feasible. Lewis claims that the VSB "skipped right to demolition" rather than taking into account relocation.
"Hopefully [this project] will help us move away from this demolition-first paradigm," he said.
The Vancouver School Board stated in a statement that they are awaiting a demolition permit in order to finish the renovation for a seismically safe school.
"Following hearing from a business owner about possibly relocating the yellow school … staff is reviewing the proposal to determine if it is feasible, " The child-care program will be relocated to the newly built school, the school board added.
Part of the neighborhood
The building, according to Heidi Birk, whose son attended preschool there, gives the area more character and liveliness.
"The schoolhouse is a very special building … with these amazing nooks and crannies. It's got a bit of magic to it," she said.
Birk is concerned that demolishing the school won't provide students with a positive role model for sustainability.
"They'll see us as this generation exemplifying wastefulness," she said. "If that school was an appropriate place for them to play one day, how can it only be worthy of being smashed the next day?"
Olga Nardy, the co-chair of the parent advisory council for Henry Hudson Elementary, is concerned about the harm that demolition projects will have to the environment.
"Homes that cannot be repurposed, there's still material that can be used to build other homes."
Check out more related articles:
She claims that the yellow schoolhouse, which her kid presently attends for after-school care, can be given additional support in the new neighborhood.
"It's lovely that [this situation] is now coming to light … The first option [needs to] be to find a new home for this building," said Nardy.