There is no regulation in Massachusetts mandating schools to test or reduce lead levels in the drinking water at schools and daycare facilities. Nonetheless, the state started a well-liked voluntary lead testing program several years ago. A representative for the Massachusetts Department of Environmental Protection stated that 500 daycare institutions and over 1,300 schools have taken part in the initiative.
According to a recent assessment created by the Environment America Research and Policy Center and the U.S. Public Interest Research Group, two advocacy groups, the Bay State received a C- for these actions. The audit gave the commonwealth a higher grade than other states, which received a F for doing little to ensure that schools had access to safe drinking water.
Because they have mandated lead testing programs for schools, certain states, including New Hampshire, Vermont, New York, Washington State, and Maryland, scored higher than Massachusetts.
"Normally we would have just given Massachusetts a failing grade because really there's no enforceable law but, almost unique in the country, Massachusetts has an incredibly robust voluntary program,"  said John Rumpler, a senior attorney at the Environment America Research and Policy Center and a co-author of the paper.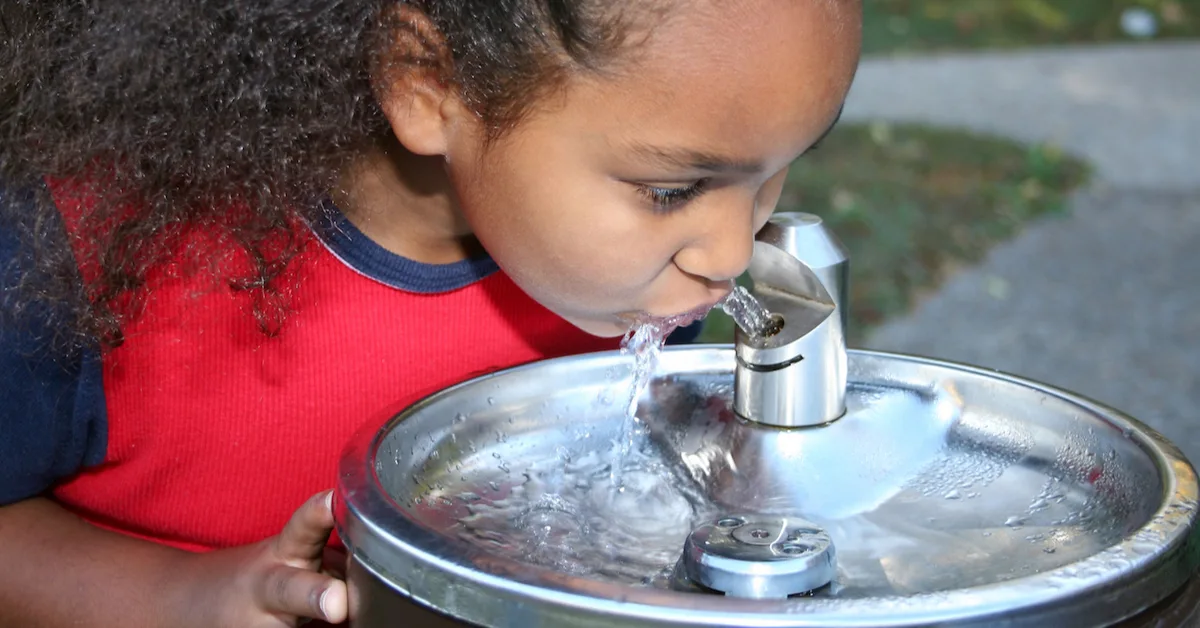 The State House is considering a bill that would require annual lead testing in schools and specific corrective actions, like installing point-of-use filters at water outlets. "That would really push Massachusetts to the front of the class when it comes to providing safe drinking water in our kids' schools," Rumpler said of the bill's passage.
Older plumbing and piping materials, which were frequently used in dilapidated school structures, contain lead. It is deadly when consumed, especially for young children, and has been connected to a variety of health effects, including brain abnormalities and developmental delays. Yet, there are no federal rules governing the testing or monitoring of lead levels in school drinking water.
When elevated levels of lead were discovered in Flint, Michigan in 2014, Rumpler's group periodically surveyed all 50 states to assess state laws.
"What we found is that some states have made some incremental progress. But on the whole, most states are really not doing enough," he said.
Some proponents advise proactively installing filters at drinking fountains because of the large degree of variability in test findings. Even if lead is not found in one sample, significant levels of lead may be found in another sample taken from the same faucet. Lead testing has been compared to "Russian roulette" by Marc Edwards, a lead expert at Virginia Tech.
In order to assist public and private schools, daycare centers, and other organizations with testing for lead and copper in drinking water, MassDEP introduced a voluntary program in 2016. The ongoing initiative has seen high participation, but the percentage of findings revealing unacceptable lead and copper levels has also been high.
The program found that lead levels in 19 of the 24 Brockton schools and childcare centers examined were higher than what is considered acceptable.
"It was an eye-opener," Deputy superintendent in 2017 when the testing was conducted, Mike Thomas, the superintendent of schools in Brockton, made this statement. "I was like: 'We got to really do something about this.' "
Thomas claimed that he started upgrading sinks and water fountains using emergency cash, with each filtration unit costing close to $1,000. For about a year, a group of internal plumbers and electricians worked on the project.
"We were in rough budget times but it was a commitment we made to really make sure that this was a top priority," Thomas stated. He now budgets for replacement filters and always maintains a few additional filtration systems on hand. The district contains about 200 of these units.
"Every hallway has one. Some have two or three. Every cafeteria has at least one, maybe two. Every gymnasium has one or two," he said.
Thomas wants the state to require lead testing and treatment, particularly if it includes financing to assist school districts and daycare centers with the cost of water filtering.
Check out some other new content we've published:
According to a MassDEP representative, state subsidies are available to assist schools with the expense of acquiring and putting in place water bottle filling stations.
The Safe Drinking Water at School Act, presented by Salem state senator Joan Lovely, would lower the allowable lead level to the lowest enforceable level in the country. Also, it contains wording that would allow schools to apply for funding for lead remediation.
"It is unconscionable that in 2023, Massachusetts children continue to be exposed to this dangerous neurotoxin," Lovely said in a written statement.