There are questions being asked about whether colleges have the right to require female athletes to provide information about their menstrual cycles all around the United States.
In order for high school girls to participate on school sports teams, a proposal that would have required them to respond to four questions concerning their menstrual cycles was rejected by the Florida High School Athletic Association Board of Directors in February 2023. Before, answering the questions was optional.
the following four inquiries: Have you had a period recently? How old were you when you first started having periods? When did you have your last period? In the previous 12 months, how many periods did you have?
The responses would have been entered into an online platform and saved on a third-party database called Aktivate, along with the rest of the student's medical history.
Staff members at the school would have had access to this data.
Many states presently ask identical questions of their female athletes before they participate in their sport, notwithstanding Florida's decision to remove the questions from student forms.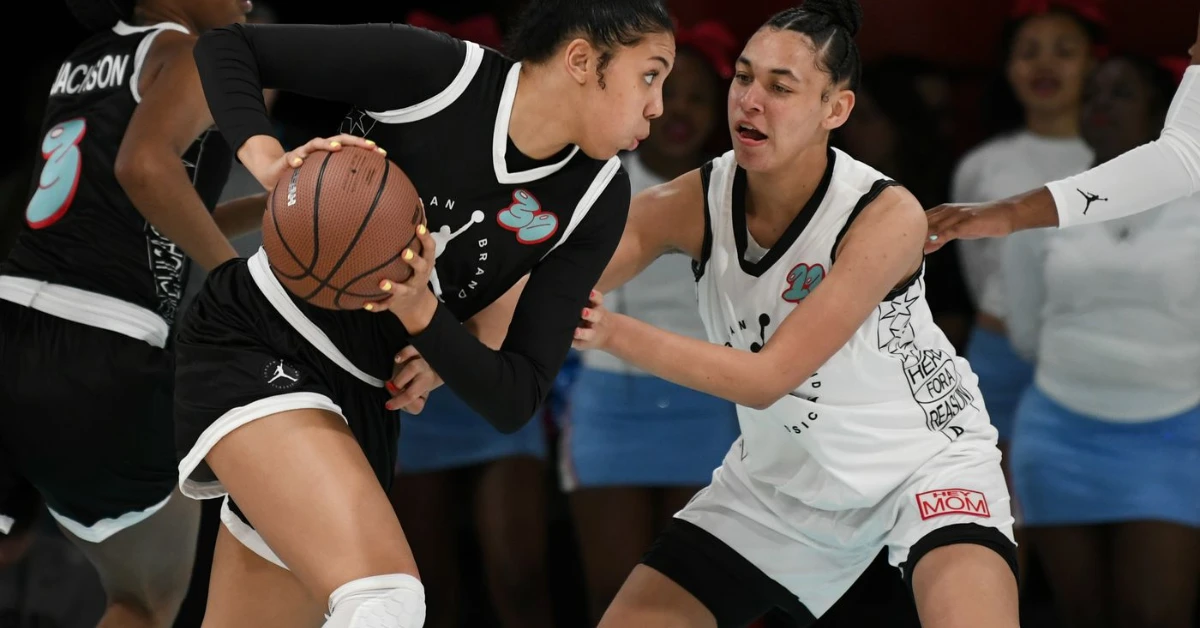 We have cited three reasons why schools and states monitoring female athletes' menstrual histories may violate federal regulations as researchers with expertise in Title IX, sports and health care equity, and constitutional law.
1. It may violate federal anti-discrimination law
A 1972 federal law known as Title IX forbids discrimination against students based on their sex, sexual orientation, or gender identity. The policy aims to eradicate sexism, sex-based harassment, and sexual assault in the educational setting.
Although Title IX is applicable in all educational contexts, athletics are most frequently linked to it.
Menstrual cycle reporting requirements for female student-athletes may constitute sexism and, as a result, be in violation of Title IX. It may be discriminatory because only female students face the possibility of losing their right to participate in sports if they decide not to disclose the specifics of their menstrual cycles to their schools.
Three academics contend that schools should design learning environments free of ""unnecessary anxiety about the biological process of menstruation" in a 2020 Harvard Journal of Law and Gender research.
"Because menstruation is a biological process linked to the female sex," they write, "educational deprivations connected with schools' treatment of menstruation should be understood as a violation of Title IX's core proposition."
2. It threatens constitutional rights
The monitoring of a female athlete's menstruation history can even be illegal.
The 14th Amendment of the United States Constitution's equal protection clause, which outlaws sex-based discrimination, may be violated if only women are required to disclose their private medical information.
A "right to privacy" is also protected by state constitutions in 11 states. For instance, according to the Florida Constitution, "all natural persons, female and male alike, are equal before the law and have inalienable rights," including "the right to be let alone and free from governmental intrusion into the person's private life"
Although the constitutions of several other states do not expressly guarantee the right to privacy, according to judicial precedent, the U.S. Constitution does.
Finally, there are no requirements in federal statutes protecting medical and educational records for retaining medical records shared with schools and kept in third-party databases. Privacy violations could be the outcome of this lack of precedent.
3. It could be used against transgender students
The recent adoption of various anti-LGBTQ+ laws in Florida had trans rights advocates particularly concerned about the Florida High School Athletic Association's attempts to track and digitally preserve menstrual data.
A bill banning trans girls from participating in girls' athletic teams was signed into law by Governor Ron DeSantis in June 2021.
The "Don't Say Gay" bill, also known as the Parents Rights in Education Act, was signed into law by DeSantis in March 2022. It forbids K–3 public school classrooms from teaching about sexual orientation and gender identity.
A Florida House committee also adopted a bill that would give the governor's office jurisdiction over the Florida High School Athletic Association barely one week after the proposed mandate was rejected.
Menstrual tracking in athletes might be used as another tool to injure and imprison transgender youth as more jurisdictions strive to outlaw gender-affirming medical care, such as hormone therapy, surgical operations, and other therapies.
If trans adolescents are obliged to report information about their menstrual cycle, whether it be the presence or lack of a cycle, tracking menstrual cycles could "out" trans youth. If a school is in charge of outing trans children, they violate both constitutional rights and Title IX guidelines and run the risk of jeopardizing the well-being of the outed pupils.