A Southern California elementary school's Valentine's Day and Black History Month celebrations were shockingly racist. One card read, "you're my favorite monkey, my favorite cotton picker." A monkey and a tree-hanging guy were drawn in crayons.
Pepper Tree Elementary School in Upland, California, designed the card for Black students. Black students, parents, and educators routinely criticize school administrators' behavior in instances like this.
Christopher Newman, the parent of two Black boys at the school, informed me that leaders knew about the racist valentine two weeks before taking action. His sixth-grader drew it. "Meanwhile, my son had to sit with this student in his class for that entire time," Newman notes.
Check out more related content' we published:
"The student who made the card called him a monkey, a slave, and a cotton picker for weeks prior to the valentine's card being sent out. Other Black kids at the school were told they would be hung from a tree." When Newman's kid and other Black children passed, schoolmates made monkey sounds.
Maylana and Rome Douglas, an interracial couple with three Pepper Tree pupils, told KTLA about additional ways students celebrated Black History Month. One kid was told she would receive a letter saying, "you're my favorite slave, and they were going to show her as a slave hanging from a tree."
As February is Black History Month, classmates were reportedly massaging Black kids' backs. Rome said their daughter was informed she'd get massages half the month since she's part, Black.
Azusa Pacific University education professor Newman claims these aren't unique cases. He claims Black pupils were monkey-called last spring. Parents requested school action. Newman recalls leaders promising teachers and staff training, but they said it was too late in the school year to start new professional learning sessions about racism.
Those workshops never happened, he believes. Hence, racial events followed. Last September, a Black youngster playing soccer on the playground was called a nigger.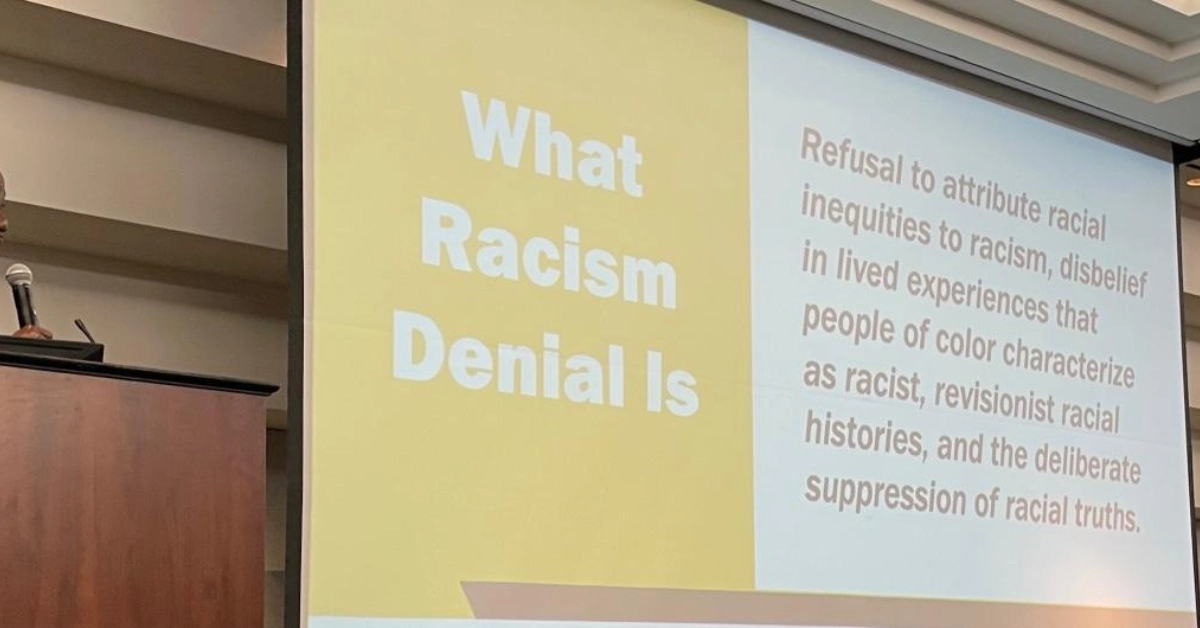 38 miles east of LA is culturally diverse Upland. Pepper Tree Elementary School is 3.1% Black, 13.1% Asian American, 38.6% Latino, and 35.6% white, per the California Department of Education.
The school's racial makeup matches Upland's, within a few percent. No Black child deserves what Pepper Tree's kids have been through. But, these racist assaults occurred in a suburb of our nation's second-largest city, not a 90%-white rural village.
My Ph.D. advisee James Bridgeforth and I described in our 2019 Education Week piece why we weren't surprised by a photo of four Los Angeles County elementary school teachers posing with a noose.
The principal being the photographer astonished us. Bridgeforth and I also wrote on recent racist occurrences in K-12 schools in Alabama, Ohio, Iowa, Idaho, and California.
Bridgeforth has documented over 500 racist incidents in K-12 schools in every U.S. area between 2014 and 2019. His recent Journal of School Leadership study examined 140 news releases, emails, letters, and social media posts educational leaders issued after racist occurrences at their schools.
Pepper Tree school principal Becki Modereger's letter is here. What should school administrators do when pupils behave racistly?
I'm against suspension and expulsion for four reasons. Because each case is unique. Some merit expulsion from school. Second, decades of evidence, including my study of 3,022 public school districts in 13 states, show that Black children are suspended and expelled more often than white students for the same or less serious offenses.
So, I worry that Black children will be reprimanded more often and harshly than white children for saying or doing something racially objectionable.
Finally, suspending pupils doesn't necessarily help them or their classmates recognize racism. Fourth, individual suspensions exonerate the school for creating a climate that facilitated such acts.
When students engage in a racist manner at school, educational authorities must take the following five steps:
1. Reject The Simply Kids Being Kids Excuse – The justification that kids aren't racist and immature jokesters didn't actually mean to hurt anyone is one that adults make all too often to defend situations like those that happened at Pepper Tree.
It is the duty of school administrators to educate pupils and other members of the school community that racism is not normal or acceptable behavior.
2. Speak Authentically – Principal Modereger's letter to her school community sounds like a ChatGPT racist reaction. Leaders and school staff should be outraged about Pepper Tree incidents. Sanitized notes that fail to detail what transpired make leaders appear to not care about the students and families hurt by bigotry.
3. Don't Go On – After racist acts, leaders often want to move on swiftly. Not recommended. Instead, leaders should move on when damaged students and families say so. Leaders should also use these cases in future professional learning seminars for teachers and school employees to reduce the likelihood of recurrence.
4. Prioritize In Correct Sequence — Leaders should listen to the kids and families most negatively affected by racist occurrences, show genuine concern for their well-being, and ask them what would make the situation right. Second, leaders should help prejudiced pupils realize why their actions were wrong and not feel humiliated.
5. Don't Wait Weeks—Black parents allege Pepper Tree's principal knew about the racist valentine for weeks before taking action. Process matters. Leaders must investigate certain problems before acting. But, the school must be informed. Racialized students and families feel ignored without this.
Educational leaders could avoid crises like Pepper Tree by planning ahead. They shouldn't expect students or teachers to know what to do in racist classrooms. This is one of many reasons why educational leaders must unite to reject politicized initiatives to limit the teaching of racial subjects to K-12 students and professional development instructors.