Ice Spice, the rapper, began her music journey in 2021, inspired by artists like Cardi B, Nicki Minaj, and Lil Kim. In just two years, she's grown confident in her lyrics and unique voice, making a significant impact on the music industry. But who are Ice Spice's parents?
Ice Spice, an American rapper, singer, and songwriter, gained fame with her 2022 hit song "Much (Feelin' U)," which went viral on TikTok.
She's also known for the single "In Ha Hood" and released her first extended play, "Like..?" in 2023, which reached number five on the Top R&B/Hip-Hop Albums chart. While many know about her music career, people are curious about her parents and family.
Ice Spice's Instagram Post:
View this post on Instagram
Who are Ice Spice's Parents?
Ice Spice parents are Joseph Gaston (father) and Charina Almanzar (mother). Joseph and Charina met at a McDonald's when Charina was a teenager and had Ice Spice when she was 17. They separated two years later when Ice Spice was two years old.
Joseph Gaston is an African American with Nigerian roots, and Charina Almanzar is of Dominican descent. Ice Spice's father was an underground rapper and played a crucial role in shaping her career. He introduced her to hip-hop by taking her to the studio when she was a toddler.
Ice Spice's mother worked at a car dealership and recently went viral after vibing to one of her daughter's songs in an online video. Charina Almanzar has always supported her daughter, despite the challenges of early pregnancy and divorce. Ice Spice's family lives in New Jersey, United States.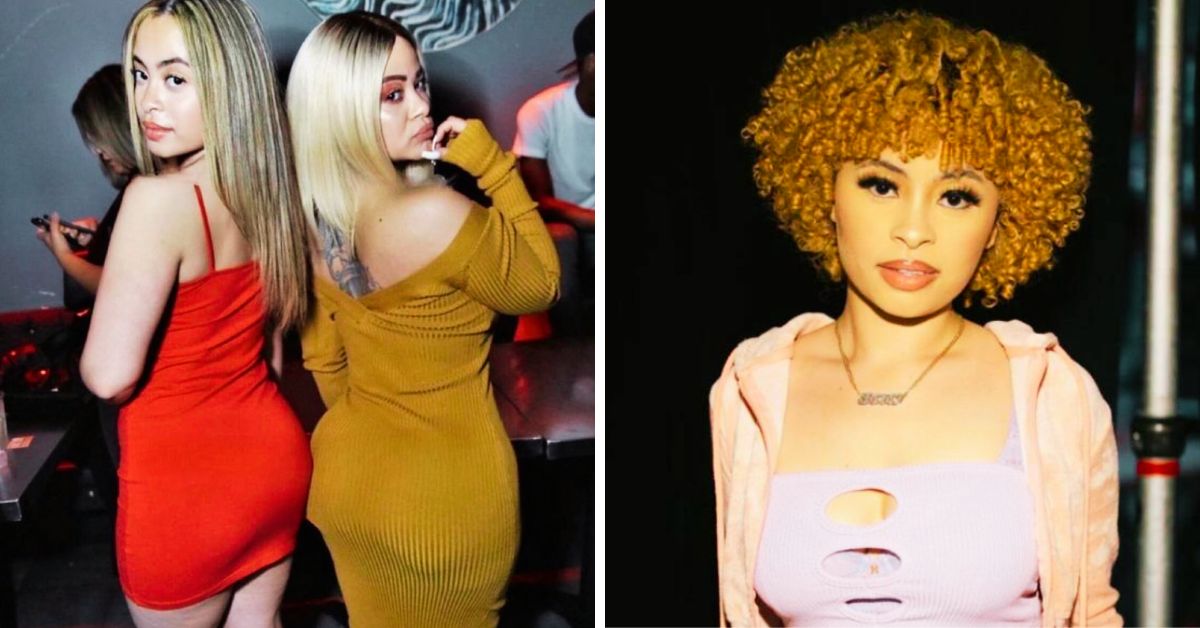 Check out some other new content we've published:
Ice Spice's Siblings
Ice Spice is the eldest daughter in her family and has four siblings, some of whom are teenagers. However, there's not much information available about her siblings.
A viral photo of Ice with a mystery woman sparked speculation that she might be Ice Spice's sister, but her identity isn't confirmed. Ice Spice has always been protective of her siblings and claims they were bullied, so she loves being there for them.
Ice Spice Biography
Ice Spice, whose real name is Isis Naija Gaston, was born on January 1, 2000, in The Bronx, New York City, USA. As of 2023, she's 23 years old. She grew up in a single-parent home in the Fordham Road neighborhood, which she describes as fun but sometimes chaotic.
Her parents were always working and had little time for her, so Ice went to live with her cousins and grandparents. She attended a school in the Bronx for her early education.
When she was seven years old, she started liking hip-hop music. She listened to Latin artists like Aventura as well as hip-hop artists like Jay-Z, Wu-Tang Clan, and Jadakiss.
She also admired top female rappers like Nicki Minaj and used their styles to write her songs. She got really good at freestyling and poetry, which continued into high school.
Afterward, she went to Sacred Heart High School, a private Catholic school in Yonkers, New York. She kept writing songs and even chose the stage name Ice Spice (Ice comes from her first name, Isis).
After graduating from high school in 2018, she went to the State University of New York at Purchase (SUNY Purchase). At first, she studied Biology and later switched to communications.
She also played sports and was part of the school's volleyball team as a defensive specialist. However, she didn't finish college. She dropped out during her second year because she didn't feel like it was the right fit for her. That's when she decided to pursue a career in music.
Ice Spice's Net Worth
Despite being in the music industry for only two years, Ice Spice has become a top singer, with many record labels interested in working with her. As of 2023, her estimated net worth is $2 million. She currently resides in New Jersey, United States.
Stay in touch with BLHSNews.com to find out the latest news about your favorite celebrities and the interesting stories behind them.
Tyler is a passionate journalist with a keen eye for detail and a deep love for uncovering the truth. With years of experience covering a wide range of topics, Tyler has a proven track record of delivering insightful and thought-provoking articles to readers everywhere. Whether it's breaking news, in-depth investigations, or behind-the-scenes looks at the world of politics and entertainment, Tyler has a unique ability to bring a story to life and make it relevant to audiences everywhere. When he's not writing, you can find Tyler exploring new cultures, trying new foods, and soaking up the beauty of the world around him.