HUBERT – On Tuesday, March 7, 2023, James "Jim" Frederick Sharpe, Jr., 95, of Hubert, transitioned from the house he built on earth to his heavenly home while accompanied by his family.
Jim was born to James Frederick Sharpe and Letha Vera Jones Sharpe on February 13, 1928, in Tuscaloosa, Alabama. Later, he moved to Springfield, Ohio, with his mother and sister.
There, he attended high school, participated in Boy Scouts, appeared in several plays, wrote poetry, earned a pilot's license before obtaining a driver's license, and was drafted into the Marine Corps for his first two-year tour of duty at the end of World War II.
His second stint in the Marine Corps was during the Korean War, and he left with the rank of Sergeant.
He relocated to Chicago in 1947, where he attended trade school and earned his journeyman electrician certification.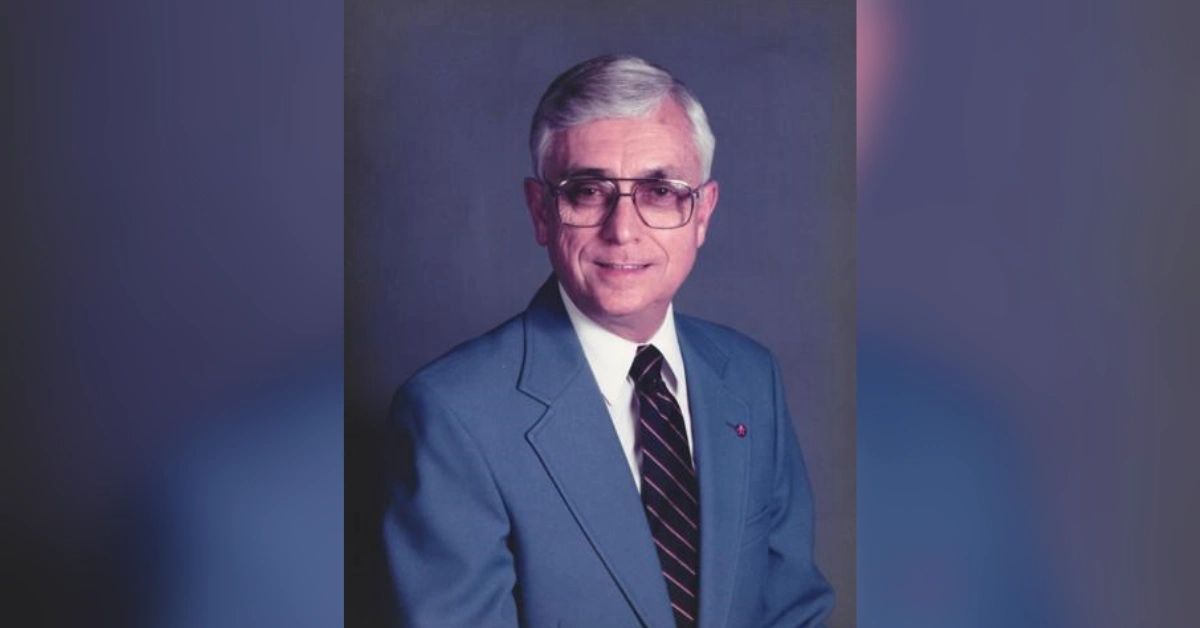 Subsequently, on January 28, 1957, he graduated from Roosevelt University with a Bachelor of Science in Commerce.
Throughout his life, Jim held a variety of positions and titles, among them: co-owner and general superintendent of Simmons-Sharpe Construction Co. (1964); owner and manager of Shoreline Restaurant in Sneads Ferry, North Carolina (1959).
Electrical superintendent on Camp Lejeune (1960–1961); corporate secretary and office manager for a construction company in Shamrock Village; and later, owner of his Sharpe Construction Co.
Jim started working at Camp Lejeune in 1968, first with an entire career at the Civilian Personnel Office (CPO), while also serving as co-owner and manager of Kellum's Mobile Home Park.
He later retired from the CPO to take a job with the Camp Lejeune Morale, Welfare, and Recreation (MWR) employment office. In 1994, he finally "officially" retired after 29 years of civil service.
In addition, Jim served on the boards of First Christian Church, Word of Faith Church, and Onslow Academy, all located in Jacksonville, North Carolina.
He began volunteering for Marine Federal Credit Union in 1986, was chosen in 1987 for a two-year term as Chairman of its Board of Directors, and served on that Board until 2005. (19 years).
While working on a Little Theatre performance in Jacksonville, North Carolina, in 1964, Jim and Mary Ann Kellum went on their first "date," a Young Republicans gathering.
He did not need to take the day off work because they got married later that year on November 26, Thanksgiving Day. When talking about his wife, Jim said that she was the most critical person in the world to him and that he couldn't believe she had selected him.
He also said that she was the most beautiful woman in the county that he had ever met. Jim's parents, sister Peggy Sharpe Hagen, and twin grandchildren David James and Jonathan Lawrence Castillo passed before him.
Check out more obituaries articles we've published:
His 58-year-old wife, Mary Ann Kellum Sharpe, is still alive, as is his daughter Jamie Sharpe Castillo (Daniel) of Salisbury, sons Richard James Raymond Sharpe (Jacqueline) of Hubert and Lawrence Frederick Nixon Sharpe (Heather Todd) of Wilmington.
Grandchildren James Simon Castillo, Jackson Cooper Sharpe, Ethan James Sharpe, granddaughter Ellie Grace Sharpe, sister Mary Grace Sharpe Hopkins (J.B.) of Bishopville, James actively engaged in local politics and has been a lifelong Republican.
He had an unconditional love for God, his wife, his kids, his grandchildren, and his friends. Jim frequently remarked that, aside from spending time with his family, riding his John Deere and mowing the lawn was about as close to being with God as one could come on earth.
March 11, 2023, saw the celebration of life service at Crossroads Christian Fellowship in Jacksonville, North Carolina.
Patricia Gault is a seasoned journalist with years of experience in the industry. She has a passion for uncovering the truth and bringing important stories to light. Patricia has a sharp eye for detail and a talent for making complex issues accessible to a broad audience. Throughout her career, she has demonstrated a commitment to accuracy and impartiality, earning a reputation as a reliable and trusted source of news.