Milton James Emry, 94, of Fremont, Nebraska, passed to his eternal home on March 17, 2023. Milton was born on June 21, 1928, to Earl and Mildred (Fegley) Emry in Allen, Nebraska.
He met Janis Lund while attending Allen High School and they were married on May 3, 1947, at First Lutheran Church.
He worked for a farmer in LaMars, Iowa, and started farming in 1948. Milton cultivated another nine years, working briefly with Burlington Railroad.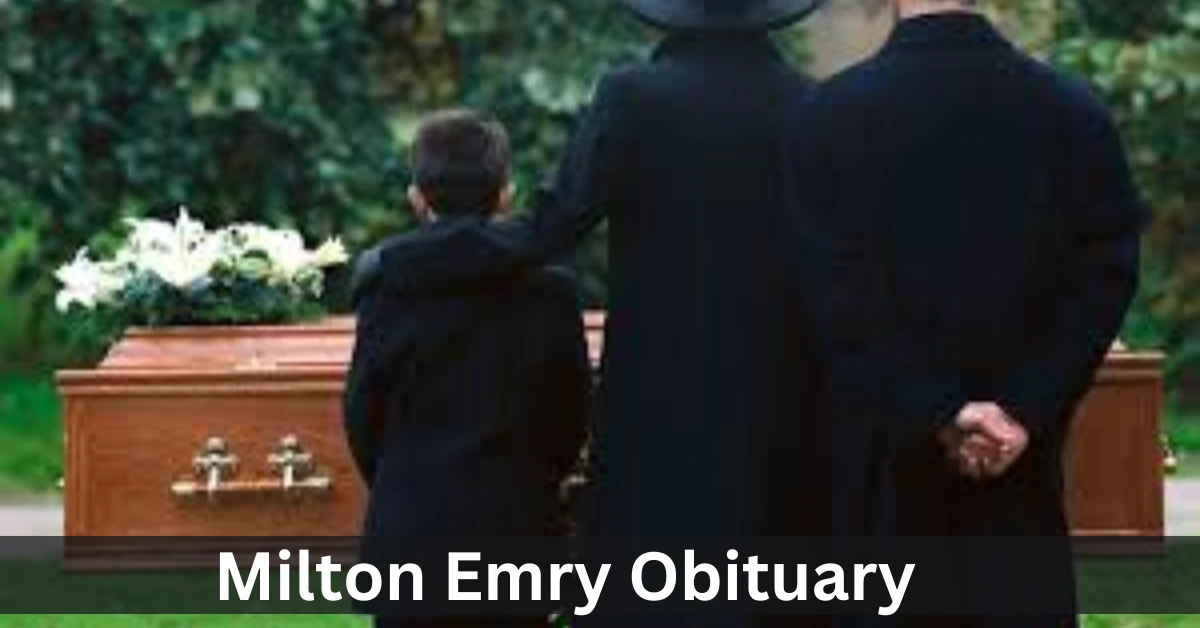 In 1960, Milton and Janis moved their family to Fremont, where he would work for Fremont Farmers' Union Co-op in the John Deere store. He then advanced to the FFU main office as the office manager, where he worked until retiring in 1993.
Milton was a longtime member of Salem Lutheran Church, where he served on many church committees and enjoyed singing in the choir. He also loved being a part of the Fremont Pathfinders Barbershop Chorus and the Golden K's Kiwanis Club.
He is survived by his six children, David (Gay) of Omaha; Ken (Shelley) of Monument, Colorado, Randy of Lincoln, Karla (Mark) Backhuus of Bennington, Mark of Austin, Texas, and Leisa (Mitch) Larson of Lincoln.
11 grandchildren, Darci (Michael) Davis, Jason (Juli) Emry, Shannon Hoime, Kayci (Megan McNeal) Emry, Guy (Katharina) Emry, Tim (Joni) Emry, Joel Schuett, Emma (Jorge) Hinojosa, Sam (Sydney) Larson, Grace Larson, and Nora (Jared) Wentzlaff; and 12 great-grandchildren.
Here are more obituary articles we publish on this site:
He will also be missed by two brothers-in-law, Duane (Barb) Lund of Allen and Douglas Lund of Lincoln; and numerous nieces, nephews, and cousins.
Milton was preceded in death by his wife, Janis; daughter-in-law, Mary Beth Emry; two sisters, Twila Ogle and Arlene Fox; and a brother, Wendell Emry.
Visitation with the family will be held at Ludvigsen Mortuary Chapel in Fremont on Tuesday, March 21, from 5-7 p.m. A memorial service will be held on Wednesday, March 22, at 10:30 a.m. at Salem Lutheran Church in Fremont. Memorials are suggested to the family.
Patricia Gault is a seasoned journalist with years of experience in the industry. She has a passion for uncovering the truth and bringing important stories to light. Patricia has a sharp eye for detail and a talent for making complex issues accessible to a broad audience. Throughout her career, she has demonstrated a commitment to accuracy and impartiality, earning a reputation as a reliable and trusted source of news.