Authorities say a sh00ting outside a theater in Richmond, Virginia, on Tuesday left two people deαd and sent others fleeing in fear for their loved ones after a high school graduation ceremony that had just ended.
Interim Richmond Police Chief Rick Edwards announced during a news conference on Tuesday night that a suspect, 19, has been detained and will be charged with two counts of second-degree mu*der.
It was found that a second person who had been taken into custody earlier was not responsible for the sh00ting.
As per the Edwards, the students, 18 and a graduate, 36 of whom were there for the graduation, were slain in the event. One victim had life-threatening injuries, while five others were shot.
You can also read about other recent articles we have covered on different topics and further specific news details:
Six individuals were rushed to the VCU Medical Center with conditions ranging from severe to critical, as per Mary Kate Brogan, spokesperson for the Virginia Commonwealth University Health System, who talked to The Associated Press late on Tuesday.
Around 5:15 p.m., police inside the Altria Theater, hosting Huguenot High School's graduation ceremony, heard gunfire. Edwards said they radioed to officers waiting outside, who discovered numerous victims.
According to The Associated Press, graduation attendees scrambled to escape the sudden sh00ting. In the confusion, people were seen clinging to their kids and crying.
"As they heard the gunfire, it was obviously chaos," Edwards stated. "We had hundreds of people in Monroe Park, so people scattered. It was very chaotic at the scene."
At least 12 additional people had injuries unrelated to the g*nshot treated on the spot or in a hospital.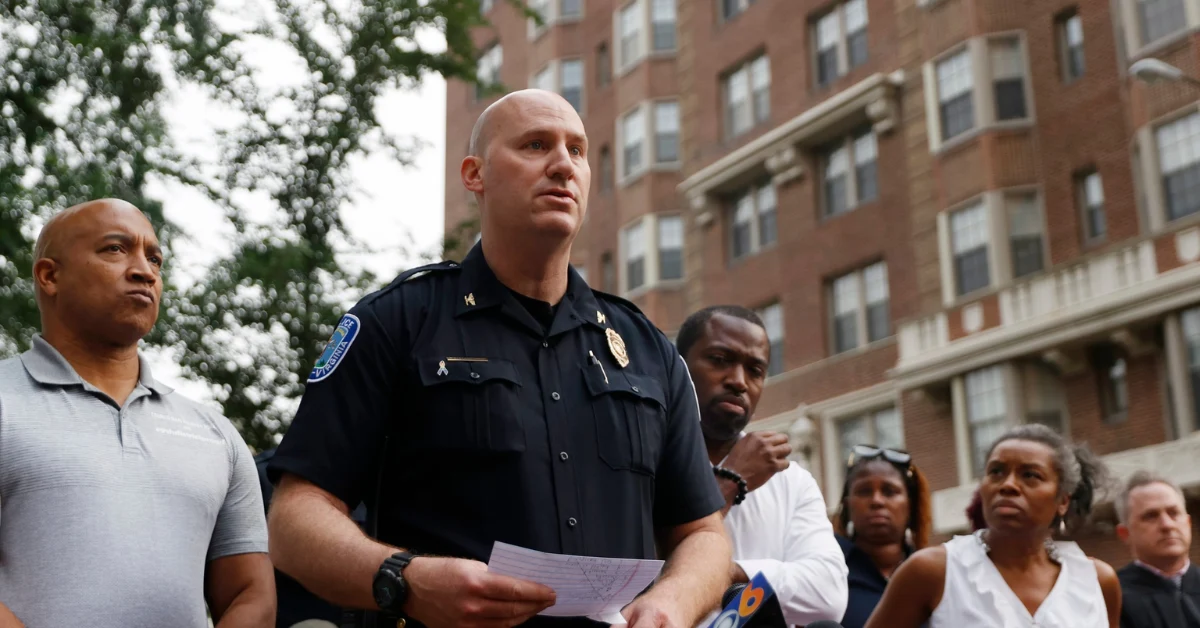 The police said one youngster was struck by a car and suffered non-life-threatening injuries, nine people were treated for minor injuries or anxiety, and two were treated for falls.
Police believe the suspect knew at least one of the victims, however, the identities of the injured and the suspect were not immediately made public.
"We're going to do everything we can to bring the individuals involved in this to justice," Levar Stoney, the mayor, spoke at the press conference. "This should not be happening anywhere."
The community was no longer under active threat by the Richmond Police Department. During the investigation, people were warned to stay away from the area.
Sh00ting Outside A High School Graduation Ceremony
As per Matthew Stanley, a representative for Richmond Public Schools, the shooting occurred outside Monroe Park following the conclusion of Huguenot High School's graduation ceremony at the theater.
In Richmond's central business district, Monroe Park is near the VCU campus.
The Richmond Police spokesman Tracy Walker said officers discovered five people who had been shot. An ambulance was used to take the victims to a nearby hospital.
Walker wrote in an email to USA TODAY that two further victims were self-transported and arrived at a local hospital a "short time later."
"This should have been a safe space. People should have felt safe at a graduation," Edwards says.
Edwards said the 19-year-old suspect attempted to flee the area on foot but was apprehended. Additionally, several handg*ns were found.
Jonathan Young, a Richmond City School Board member, told WWBT that as guests and graduates left the auditorium, 20 rounds rang out quickly.
"That prompted, as you would expect, hundreds of persons in an effort to flee the gunfire to return to the building,"  Young spoke with the television network.
"It materialized in a stampede," he stated.
A different graduation that was scheduled for later on Tuesday has been canceled, as per Stanley. Richmond Public Schools' website states all district schools will be canceled on Wednesday "out of an abundance of caution."
Around 5:30 p.m., VCU informed the neighborhood that police were responding to reports of g*nfire. The community was also alerted by state police to stay away from the area.
"My administration continues monitoring the terrible shooting in the heart of Richmond tonight," Glenn Youngkin, the governor, tweeted. "State law enforcement are fully supporting the Richmond Police Department as this investigation moves forward."
My administration continues monitoring the terrible shooting in the heart of Richmond tonight. State law enforcement are fully supporting the Richmond Police Department as this investigation moves forward.

— Governor Glenn Youngkin (@GovernorVA) June 6, 2023
Tyler is a passionate journalist with a keen eye for detail and a deep love for uncovering the truth. With years of experience covering a wide range of topics, Tyler has a proven track record of delivering insightful and thought-provoking articles to readers everywhere. Whether it's breaking news, in-depth investigations, or behind-the-scenes looks at the world of politics and entertainment, Tyler has a unique ability to bring a story to life and make it relevant to audiences everywhere. When he's not writing, you can find Tyler exploring new cultures, trying new foods, and soaking up the beauty of the world around him.