The bodies of three US Marines killed in a tiltrotor aircraft crash during a training exercise in Australia have been recovered. At the same time, another Marine remains in critical condition. The victims were from Illinois, Virginia, and Colorado.
The Marine V-22B Osprey, carrying 23 Marines, crashed on Sunday, 27, August, 2023 Melville Island's tropical forest while participating in Exercise Predators Run, a practice involving the forces of Australia, Indonesia, the Philippines, and East Timor.
We offer our deepest condolences to the families and friends of the Marines who died in the MV-22B Osprey crash on Melville Island, north of Darwin, Northern Territory, Australia, on 27 August 2023. pic.twitter.com/prNr4MKDzd

— U.S. Marines (@USMC) August 28, 2023
Within hours following the incident, all 20 survivors were airlifted by rescue aircraft 80 kilometers (50 miles) south of Darwin. Three of the Marines remained in Royal Darwin Hospital on Tuesday, 29, August, 2023 one in critical condition and two in stable condition.
The three fatalities were certified dead at the crash scene and their remains were returned to Darwin late on Tuesday, 29, August, 2023.
Since 2012, up to 2,500 US Marines have been stationed in Darwin for six months of the year as part of the US military shift to Asia in response to China's expanding influence in the region.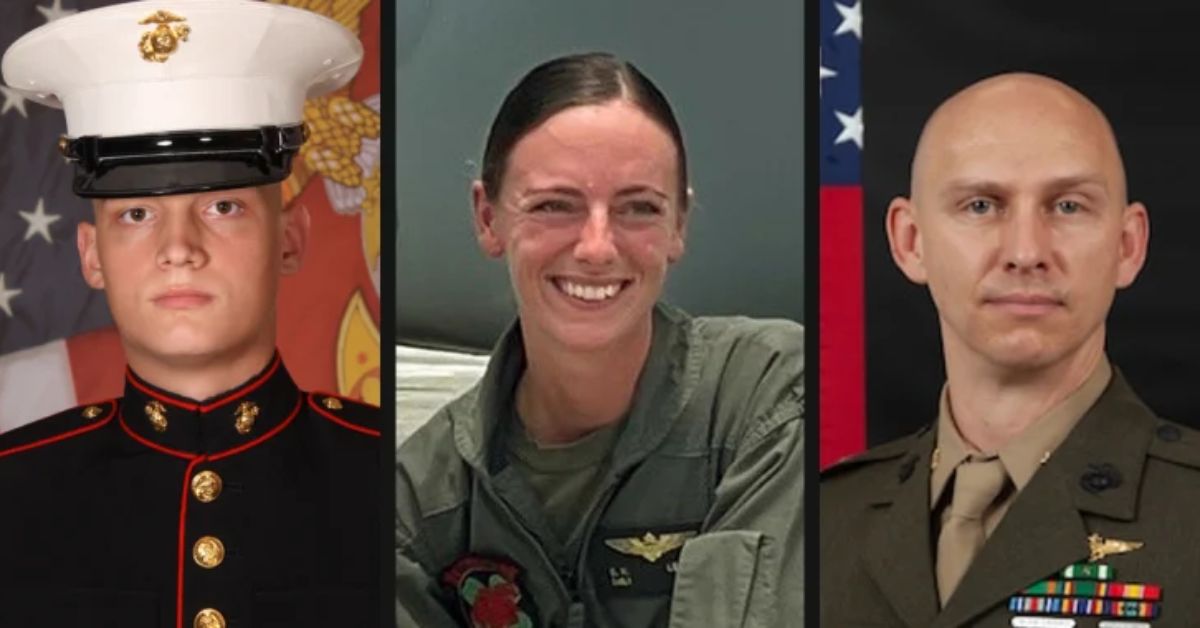 The Marine Rotation Force-Darwin's commanding commander, Col. Brendan Sullivan, stated that the Marines' primary focus was on assisting in the recovery of wreckage and investigating the cause.
We are deeply saddened by the loss of three respected and beloved members of the MRF-D family. Our thoughts and prayers remain with the families and all involved.
Capt. Eleanor V. LeBeau, 29, of Belleville, Illinois, Cpl. Spencer R. Collart, 21, of Arlington, Virginia, and Maj. THE THREE DEAD WERE Tobin J. Lewis, 37, of Jefferson, Colorado. All of them were based in Darwin. The victims' names had not been disclosed. President Joe Biden also expressed sympathy to their families.
"Jill and I send our deepest condolences to the families of the Marines who lost their lives in this deadly crash," Biden said on Twitter, referring to his wife Jill Biden. "We are praying for those who also suffered injuries."
Jill and I send our deepest condolences to the families of the Marines who lost their lives in this deadly crash. We are praying for those who also suffered injuries. https://t.co/sztAUHbpeB

— President Biden (@POTUS) August 28, 2023
The Osprey is a hybrid aircraft that takes off and lands like a helicopter but can tilt its blades forward and travel significantly faster like an airplane during flight.
Prior to Sunday, there had been five deadly Marine Osprey crashes since 2012, resulting in a total of 16 deaths.
In 2017, three Marines were killed after an Osprey crashed into the Coral Sea off Australia's northeast coast. The remaining 23 passengers on board were saved.
Conclusion:- For more latest updates, stay connected with us always. Check out blhsnews.com for the most recent news on your favorite stars. You should save our site to your bookmarks so you can return to read our most recent posts as soon as they become available.
If you're interested in reading about the recent news, you can check out the below links:-
Tyler is a passionate journalist with a keen eye for detail and a deep love for uncovering the truth. With years of experience covering a wide range of topics, Tyler has a proven track record of delivering insightful and thought-provoking articles to readers everywhere. Whether it's breaking news, in-depth investigations, or behind-the-scenes looks at the world of politics and entertainment, Tyler has a unique ability to bring a story to life and make it relevant to audiences everywhere. When he's not writing, you can find Tyler exploring new cultures, trying new foods, and soaking up the beauty of the world around him.