In a little hamlet in rural West Alabama, a dream to build a state-wide high school with a healthcare concentration may soon come true.
Gov. Kay Ivey proposed building the Alabama School of Healthcare Sciences in Demopolis, Marengo County, during her State of the State speech on March 7 in an effort to alleviate the state's growing shortfall of healthcare workers.
Ivey stated that the proposed school will accept students in the ninth through the twelfth grades from all around the state and provide a cutting-edge STEM program.
In the event that the idea is approved by the Alabama Legislature, hundreds of students would have access to clinical training experiences and educational opportunities in the healthcare field through the institution.
The goal of the school would be to help students get jobs as soon as they graduate in addition to providing them with training.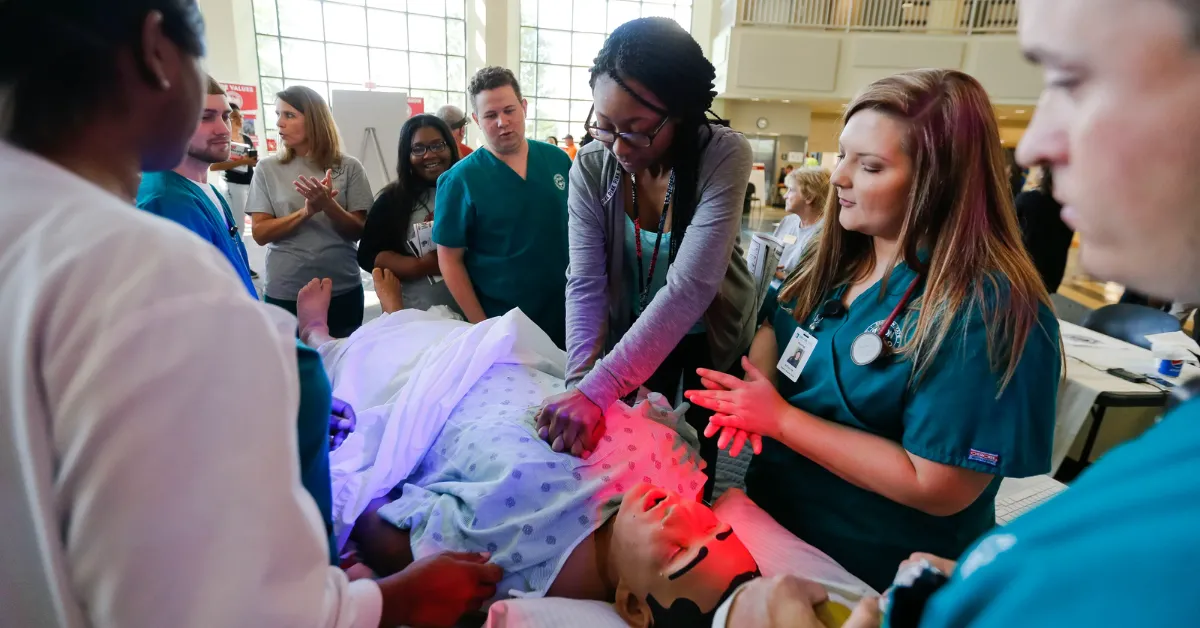 "When these students receive their diplomas, they will be ready to fill a broad spectrum of health-care jobs or pursue a higher education," Ivey said during her State of the State address.
According to Bill Poole, director of state finance, the school will be built next to Demopolis' Whitfield Regional Hospital, a facility that is a part of the UAB Health System, with a proposed construction budget of $62 million.
Poole claimed that a number of factors, including the rising demand for healthcare professionals in rural areas, led to Demopolis being selected as the potential location for the new health school.
"We have an acute shortage of health-care workers all across the state, but particularly in rural areas," said Poole,
a native of Demopolis who served in the Alabama Legislature as the representative for House District 63, which includes Tuscaloosa County, before being named finance director by Ivey in 2021.
According to Poole, Demopolis' affiliation with the UAB Health System made the city an excellent location for the proposed school.
The mayor of Demopolis, Woody Collins, declared that he fully supports the plan and feels privileged that Demopolis has been selected as the location for the school.
"I truly appreciate the governor. Demopolis is going to have the opportunity to represent not only west-central Alabama, but rural communities across the state and show look what can be done in a rural atmosphere and in a rural community," Collins said.
"I think we fit the mold very well, because the school that we're proposing is located next door to a hospital here in Demopolis that is a UAB affiliate. So these kids will have opportunity to shadow health-care professionals and it is located in a very, very safe area of town," he said.
The initiative, according to Collins, has been in the works for a while, so when Ivey finally revealed it during her State of the Address, he was thrilled.
"Well, we've actually been pursuing this and discussing it for a pretty good period of time.. But when the governor actually announced it, I'll be honest, I did not know she was going to … I was thrilled," Collins said.
Collins stated that he greatly respects the governor and her goal of strengthening rural Alabama.
Check out more related articles of school news we've published:
"Health care in the rural areas, has been a tough issue for a long time. And I think the governor in her vision has realized that, if so many of these younger health-care professionals are introduced to rural America, and understand what rural America is really all about, that they may be willing to locate in rural America, once they get out of school," Collins said.
According to Poole, the project is still in its early stages and the following steps entail holding open discussions with more parties and carrying out the essential tasks to make the planned school a reality.
"Now, I want to broaden out, have more stakeholders be a part of that discussion and think strategically about what is the pathway to bringing a vision into a reality. And there are a lot of hurdles that remain in that process, but beginning to go through that process with public input is the objective," Poole said.
The Alabama School of Healthcare Sciences would become the state's fourth magnet school, after the Alabama School of Fine Arts, Alabama School of Math and Science, and Alabama School of Cyber Technology and Engineering, if the proposal is approved by the Alabama Legislature.
Patricia Gault is a seasoned journalist with years of experience in the industry. She has a passion for uncovering the truth and bringing important stories to light. Patricia has a sharp eye for detail and a talent for making complex issues accessible to a broad audience. Throughout her career, she has demonstrated a commitment to accuracy and impartiality, earning a reputation as a reliable and trusted source of news.