Firefighters were called to a fire at a closed school in Lee County on Monday night.
The Sanford Fire Department reported that the Old Jonesboro Elementary School on Cox Maddox Road was the location of the fire.
Fire chief Matt Arnold said the first call came in at 7:04 p.m. When he arrived, there was considerable smoke and flames.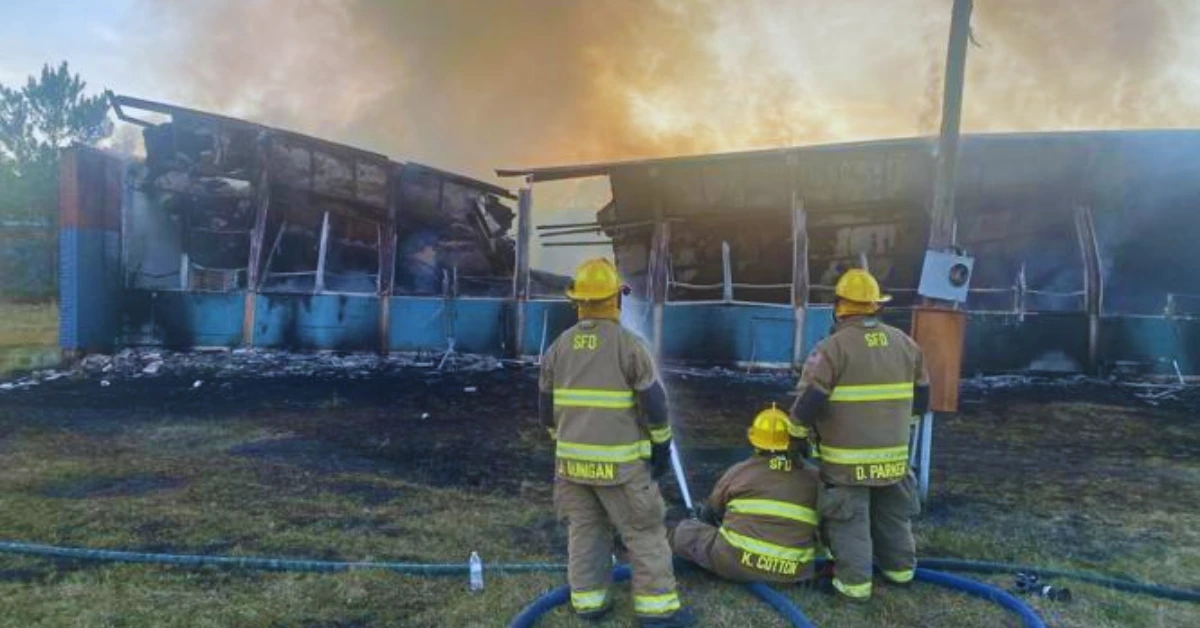 Firefighters are anticipated to remain on the scene "for several hours," according to Arnold, who stated that the fire was controlled around 8:40 p.m. but noted that the location is still highly active.
According to the fire department, there were no injuries, and an investigation will start tonight or early Tuesday.
Continue reading the latest school news articles we are posting:
"With the ground as wet as it is, it would be a challenge for us," Arnold said. "We will have to tear the building apart a little bit. The roof is a metal roof and it collapsed in the building. To see where it started, we got to get that roof out of the way."
According to Arnold, the school system kept outdated desks and other furnishings.
Tyler is a passionate journalist with a keen eye for detail and a deep love for uncovering the truth. With years of experience covering a wide range of topics, Tyler has a proven track record of delivering insightful and thought-provoking articles to readers everywhere. Whether it's breaking news, in-depth investigations, or behind-the-scenes looks at the world of politics and entertainment, Tyler has a unique ability to bring a story to life and make it relevant to audiences everywhere. When he's not writing, you can find Tyler exploring new cultures, trying new foods, and soaking up the beauty of the world around him.