According to authorities, a California suspect accused of making threats against a school on social media and being found with stolen weapons nearly dodged prosecution under Los Angeles District Attorney George Gascon.
"On March 21, 2023, the filing District Attorney at Downey Superior Court initially rejected the entire case, stating they needed additional information regarding the criminal threat," Bell Gardens police said in a statement.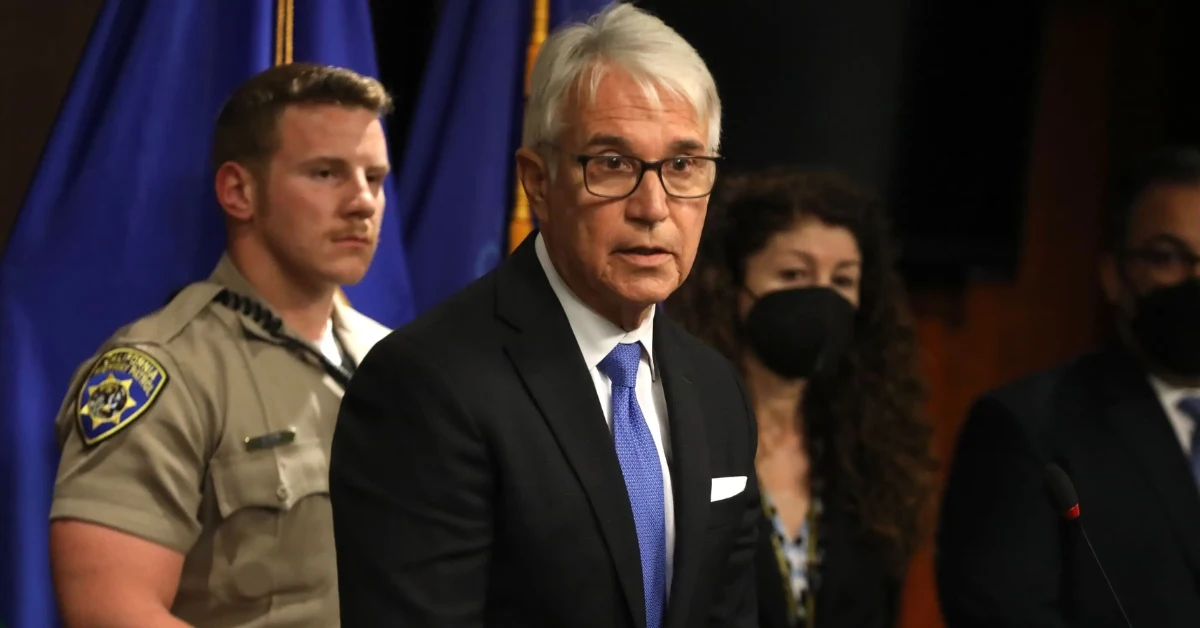 The anonymous suspect, an adult, was purportedly in possession of two stolen pistols, body armor, high-capacity magazines, and ammo when police apprehended him. Still, the social media giant had not yet provided the detectives with the requested information.
The local police chief went right to the Democratic district attorney's office due to the holdup.
"Upon receiving the temporary reject, Bell Gardens Police Chief Scott Fairfield contacted the District Attorney's Office and demanded a second review of the case," police said in a statement. "Inconsistencies and issues with the DA's office were addressed."
Following the chat, Gascon's office filed three felony firearms charges against the suspected school shooter: carrying a loaded handgun while carrying a hidden firearm within 1,000 feet of a school.
"The Bell Gardens Police Department is committed to ensuring the safety of students, school staff, and community members and is working in conjunction with the Montebello Unified School District to provide additional officers and police presence at all Bell Gardens Schools," the department said.
"George Gascon refuses to prosecute juveniles in possession of firearms," Deputy District Attorney Jonathan Hatami, who has a long track record of convicting offenders who target children, told Fox News Digital Wednesday morning." It's dangerous and a failure of the system."
Continue reading our school news articles we are posted:
Days before the Bell Gardens incident, two persons, including a 16-year-old, were shot and killed in Newhall.
"George's policies hurt the juvenile and the public," Hatami said. "As you see in Newhall, the juvenile wasn't prosecuted or rehabilitated for possessing a firearm; a few months later, he's armed with another firearm and killed a 16-year-old."
According to the Santa Clarita Valley Signal newspaper, Gascon declined to bring charges against the defendant in that case. This 18-year-old alleged gang member had been charged with possessing a pistol during a minor.
"This isn't progress or a reform," Hatami said. "The juvenile is now going to be charged with murder. Another juvenile is dead. Two families are torn apart. George Gascon's policies have been a complete failure. We have no justice and no peace in L.A. under Gascon."
Patricia Gault is a seasoned journalist with years of experience in the industry. She has a passion for uncovering the truth and bringing important stories to light. Patricia has a sharp eye for detail and a talent for making complex issues accessible to a broad audience. Throughout her career, she has demonstrated a commitment to accuracy and impartiality, earning a reputation as a reliable and trusted source of news.