Ohio police have released bodycam footage of a pregnant black woman being fatally shot by an officer.
Ta'Kiya Young, 21, was shot in her car outside a Kroger grocery store in Blendon Township, a Columbus suburb, on August 24.
[Content warning: This body-worn camera footage is disturbing.]

Body camera footage released Friday shows officers' brief encounter with and shooting of Ta'Kiya Young, 21, who later died. https://t.co/lxbdLLZWoW

— fox8news (@fox8news) September 1, 2023
Officers are seen on video attempting to question her about possible stealing.
In the video published on Friday, one officer standing in front of her car is shown firing directly at her as she looks to be driving in his way. The footage shows the two cops interacting with Ms Young for almost one minute before firing the shot.
One cop can be seen standing at her door, ordering her to get out of the car. One officer in front of the automobile is seen with his left hand on the hood and his gun drawn in the other.
Are you going to shoot at me? She says this just before a single shot is fired and the cop steps hastily out of the way of the car. Officers are then seen shattering her glass after the car collides with a brick wall near the store's entrance.
Officers said they tried to help the mother of two and her unborn child, but neither survived the shooting. This was a calamity. "Ms Young's family is understandably upset and bereaved, Blendon Police Chief John Belford on Friday, 1, September, 2023.
While none of us can fully comprehend the depths of their anguish, we can all remember them in our prayers and provide them with the time and space they need to deal with this heartbreaking turn of events.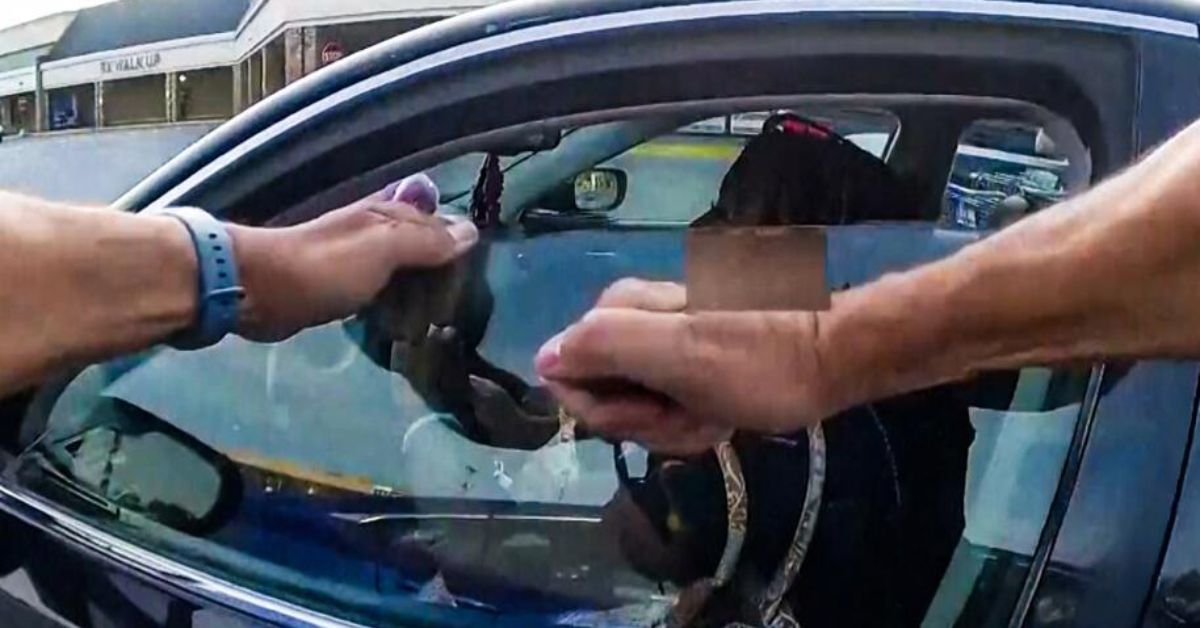 Both cops, who were not identified, were in the parking lot responding to an unrelated call. Following the shooting, they were both placed on administrative leave.
The police who stood at the car window has returned to duty, but the officer who fired the shot is still on leave. Ms. Young's family watched the video before it was released on Friday, 1, September, 2023. The family claimed the shooting was "clearly a criminal act" that could have been avoided.
Blendon Township police have requested that the Ohio Attorney General's Bureau of Criminal Investigation investigate the shooting.
Ms Young was the mother of two boys, six and three years old. She was set to give birth in November. The grocery shop where the incident occurred was temporarily closed on Friday, 1, September, 2023.
Conclusion:- If you've gone through this post, we kindly request you to share your thoughts in the provided section for feedback. Feel free to explore our website, blhsnews.com, where you can discover the current earnings of various beloved celebrities.
If you're interested in reading about the recent news, you can check out the below links:-
Patricia Gault is a seasoned journalist with years of experience in the industry. She has a passion for uncovering the truth and bringing important stories to light. Patricia has a sharp eye for detail and a talent for making complex issues accessible to a broad audience. Throughout her career, she has demonstrated a commitment to accuracy and impartiality, earning a reputation as a reliable and trusted source of news.