BROOKVILLE—Jefferson County Commissioners heard from Jeff Tech (Jefferson County Vocational Technical School) students on Tuesday for Career and Technical Education Month.
One student from Ridgway presented. Each student from an independent shop spoke about their distinct Jeff Tech possibilities. Student speakers:
Nick Highfield of Brookville, Culinary Arts
Nicole Weible of DuBois, Cosmetology
Bryce Ansinger of Punxsutawney, Diesel Mechanic, and Heavy Equipment Technology
Paiden Trayer of Brookville, Welding, and Metal Fabrication
Morgan Little of Brookville, HVAC/Refrigeration
AJ Hewitt of Punxsutawney, Drafting, Design, and Engineering
Casey Rosman of DuBois, Machine Shop
Otto Snyder of Ridgway, Automotive Technology
Emma Orris of Brookville, Digital Media Arts
Dr. Barry Fillman began by thanking the commissioners for their support of Jeff Tech, calling it "a terrific relationship" since 2015. He called the Farm to Refrigerator initiative "quite the project" and said he's anxious to watch how it goes. The commissioners' support made it possible.
"You guys show up for everything and support us, so I want to make sure I thank you for that," Fillman said.
Career and Technical Education Month in February highlights the benefits of vocational education to communities and students. At Brookville, Jeff Tech grads run and control giant firms, and the next generation of "game changers" are in the school, Fillman added.
Highfield, a two-year Culinary Arts student, spoke first, emphasizing the school's relevance to students.
"I just think it's a great program because we get the opportunity to do something we enjoy and love. Whether it's me in culinary arts, Nicole, she's in cosmetology, or Otto, he's mechanics. We all pursue something there that we can put into our future careers and, simultaneously, something we enjoy doing," Highfield said.
Cosmetology freshman Weible had wanted to attend Jeff Tech since fifth grade. She called it a "wonderful environment" with great teachers. She started with basic haircuts, hair styling, manicures, and pedicures. Weible feels prepared for her future.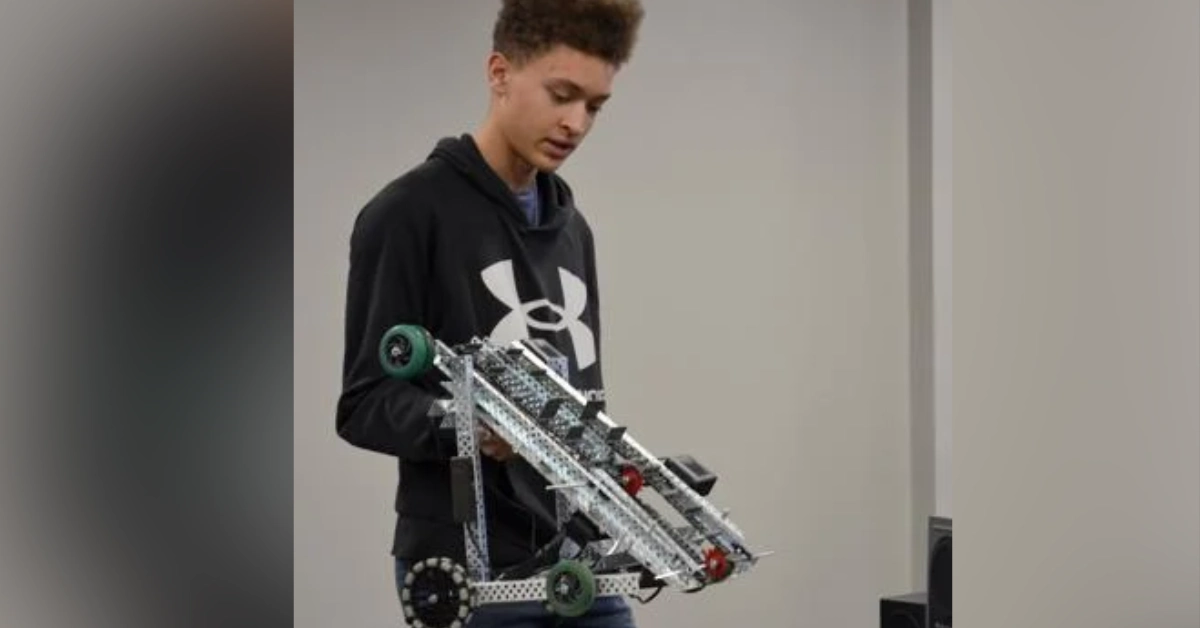 Ansinger, a third-year Diesel Mechanics student, stated that trucking "delivers everything, so someone's got to be their mechanic." Students leave Jeff Tech with their state inspection permit, Class A CDL, and forklift operator certificate, which he claimed "will help us out enormously" in finding a job.
Junior Engineering Technology student Hewitt said his shop 3-D prints items and works in teams on larger projects. He brought a small shop robot he had developed to pick up and sort small discs. He described the robot's programming, signal receiver, and four motors.
Machine Shop's Rosman praised the program. "Everything you need is created in a machine shop; you can't obtain anything without it," he remarked. He mentioned CNC machines, which allow manufacturers to program the required parts.
He added the CNC machine is a fantastic illustration of how the shops operate together because if someone screws up, the part goes to welding to be fixed, and vice versa. Ansinger stated that Diesel Shop would send broken items to production or welding.
"After Tech, I would like to possibly go to college, get a business degree, and open up my machine shop," Rosman said. First-year Automotive Technology Shop student Snyder commutes from Ridgway.
He brought a four-stroke engine teaching model from his shop. Snyder has been "wrenching" since he was 11 and currently works at Utilitac Equipment and Outfitting in Ridgway on commercial trucks.
"I go from the shop and pulling out engines and transmissions and drive shafts and go to his shop and pulling out anything," Snyder said. "I'll hopefully own my shop one day after I graduate."
He repairs little engines to 500-horsepower automobiles.
"It's an honor and a privilege, and it's humbling to be a part of Jeff Tech," Dr. Fred Park, Jeff Tech Operational Committee Chairman, said at the meeting.
"You heard them talking about learning today. They were all learning, but it was different, every learning situation was different, and that's what I think education is all about," Park said. "…and you can see what can happen when you take advantage of what's there; they'll do great things."
Read more latest articles we have posted:
Park later said Jeff Tech is about individuals, not the organization, citing students' praise for professors and management.
The three commissioners praised the children for participating, and Commissioner Chair Herb Bullers stated the board looked forward to the presentation. Commissioner Jeff Pisarcik praised Fillman and Park on their schoolwork and wished the youngsters well. Commissioner Scott North said he appreciates the youngsters' efforts.
Fillman ended by predicting 600 pupils for next year. "We're going to approach 600. We may smash it. Up from 343 in the 2018-19 school year. So that will tell you the remarkable growth and the opportunity is there," Fillman said.
Tyler is a passionate journalist with a keen eye for detail and a deep love for uncovering the truth. With years of experience covering a wide range of topics, Tyler has a proven track record of delivering insightful and thought-provoking articles to readers everywhere. Whether it's breaking news, in-depth investigations, or behind-the-scenes looks at the world of politics and entertainment, Tyler has a unique ability to bring a story to life and make it relevant to audiences everywhere. When he's not writing, you can find Tyler exploring new cultures, trying new foods, and soaking up the beauty of the world around him.