The island of color in the midst of the yard contrasts sharply with the heavy hearts burdening Sumter all week.
On Thursday afternoon, many bright floral arrangements, plush animals, including an orange Tow Mater from "Cars," and other mementos of remembrance heaped up in front of the house on Whitetail Circle.
The display was a sad reminder of a young life lost far too soon, as well as what appeared to be a homage to those who were loved.
Investigators believe that the residence on Whitetail was the scene of a stunning murder-suicide on Tuesday night that took five lives, including the shooter and three young children.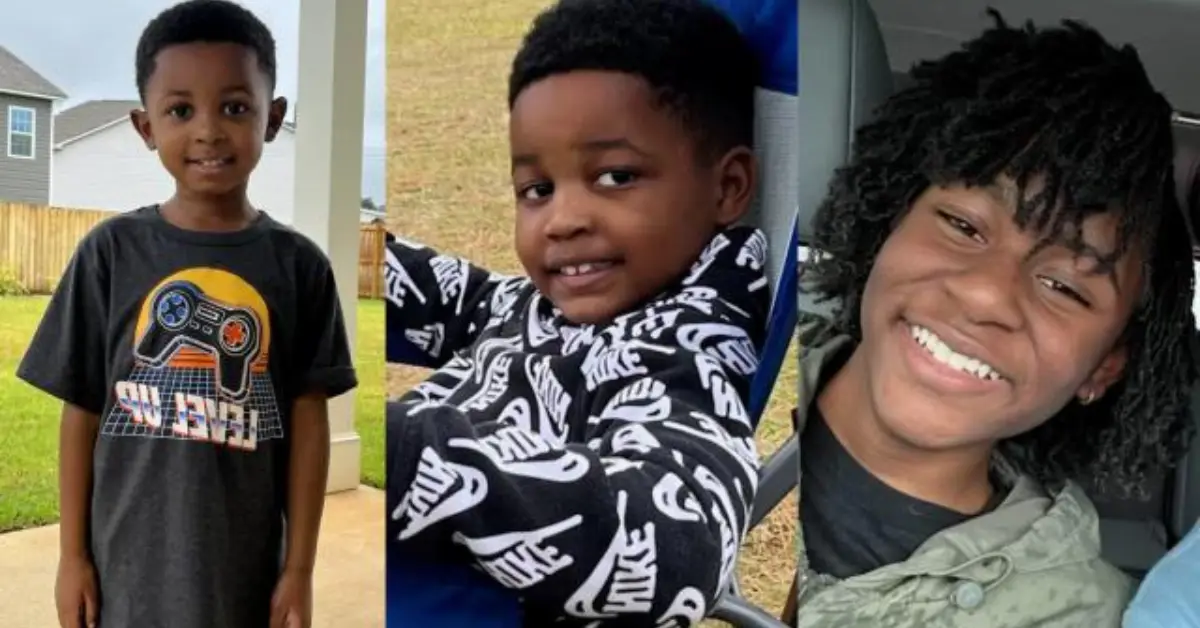 Ava Holliday, 11, her half-sister Aayden Holliday, 5, and their brother Aason Holliday, 6, were among those that perished. Carlos Evans, a 38-year-old resident of Sumter and a former command sergeant major in the U.S. Army, was also slain. At the time of the incident, Evans was a guest at the house.
Ava's stepfather and father of Aayden and Aason, Charles Slacks Jr., allegedly committed suicide there on Tuesday night, according to detectives.
Evans was shot many times by Slacks after he used a key to enter the Whitetail Circle house, according to Sumter Police Chief Russell Roark. Slacks went upstairs, where the kids were sound asleep, Roark reported.
According to Roark, the mother of the kids, Army Sgt. Major Aletha Holliday, who had just divorced Slacks, claimed to have heard gunshots before witnessing Slacks murder himself.
Less than a few miles from their home in Sumter's Woodridge area, Aayden and Aason Hoilliday-Slacks attended Millwood Elementary School. At Alice Drive Middle School, sixth-grader Ava Holliday was enrolled.
The staff and kids at Alice Drive Middle School were shocked to learn about the incident, according to assistant principal Gequana Thomas, who spoke with The State on Wednesday morning.
According to Thomas, Ava Holliday was a well-behaved student who never had any disciplinary difficulties in dealing with it.
Thomas claimed Ava's peers thought highly of her generosity and kindness, especially regarding candy. Thomas contended that because of Ava's propensity for sharing sweets, some of her schoolmates called her the "Candy Girl."
"She would bring candy to school and share it with the other students," Thomas said.
According to the Alice Drive assistant principal, the Sumter School District had a crisis response team for any kids or staff who needed to connect following the tragedy. According to Thomas, at least one instructor left work early on Wednesday because they were overcome with sadness.
Jessica Wright, the principal of Millwood Elementary, received messages from the State on Thursday.
Around noon on Thursday, the Woodridge neighborhood in Sumter was peaceful, with rows of two-story, light-colored homes lined up like in many suburban subdivisions.
Signs requesting that the media stay away were taped to the front doors of some neighbors close to the Whitetail Circle residence where the incident occurred. At the Holliday home's yard, a family member declined to comment.
But, Aletha Holliday wrote a message on Facebook early on Thursday afternoon thanking everyone who had contacted out in the days following the shooting.
Here is more related news of school news we are posting:
"From our family…thank you for your prayers, condolences, and expressions of love," more than 30 pictures of the mother and the kids were included in the mother's post, which was quoted.
"We just want to share beautiful pictures of Ava, Aason, and Aayden. We love them and will keep them alive in our hearts and minds. Please continue to pray for us."
According to her LinkedIn profile, Aletha Holliday has served in the Army for 24 years and is currently a sergeant major in culinary management. Also, she owns a catering business called Chocolate Brown Sugar which sells cakes and various other sweets.
In recent days, the deaths shocked the Sumter neighborhood.
Pediatric dentist Dr. Beth Poag has worked with children in Sumter for many years. She claimed that after hearing about the incident, many residents were distraught.
"It was hard to work (Wednesday)," Poag said.
"It was hard to function when we found this out. I haven't met a single person or spoken to someone who wasn't grieving. When you work with children daily and are dedicated to children's happiness, health, and overall stability, and something like this happens — which has never really happened in our community before — it guts you."
Patricia Gault is a seasoned journalist with years of experience in the industry. She has a passion for uncovering the truth and bringing important stories to light. Patricia has a sharp eye for detail and a talent for making complex issues accessible to a broad audience. Throughout her career, she has demonstrated a commitment to accuracy and impartiality, earning a reputation as a reliable and trusted source of news.