The NHL Awards were held on Monday night at Bridgestone Arena, where Mike Collazo and Jeff Mathes received the loudest, longest, and most heartfelt ovations.
Ben Gatlin, director of enrollment at Covenant School, stood on stage to the left of departing Nashville Predators general manager David Poile and introduced Detective Collazo and Detective Sergeant Mathes.
The two Metro Nashville police officers assisted in capturing Audrey Hale, who opened fire at The Covenant School on March 27 and ki!!ed three kids and three staff members.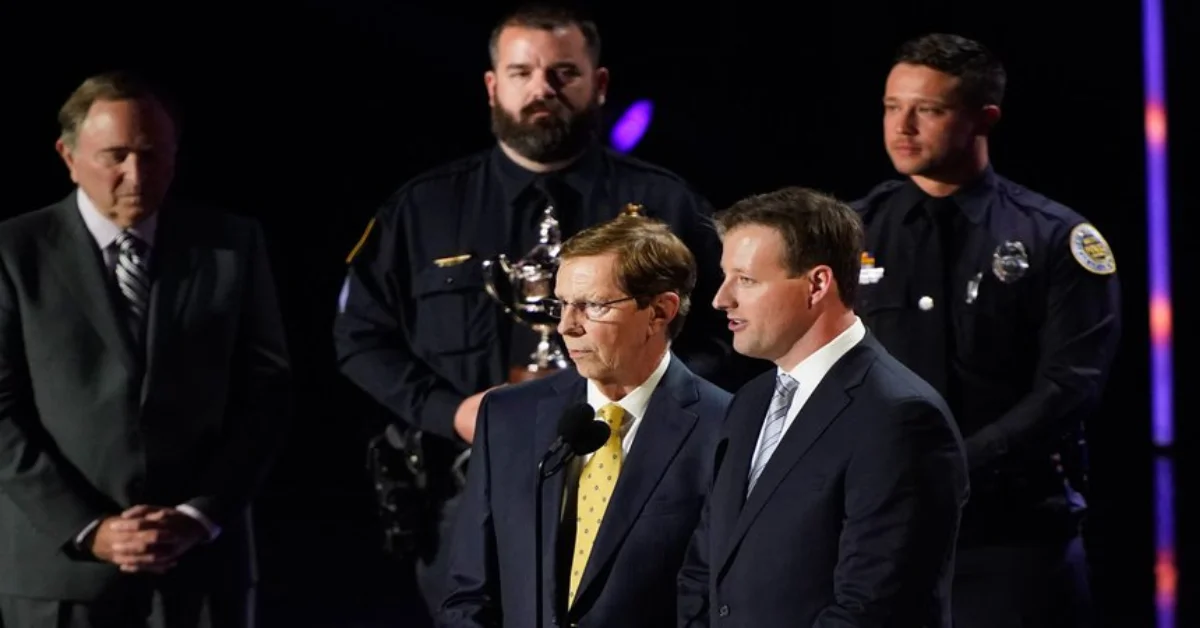 The award recognizes the athlete who best demonstrates leadership traits on and off the ice. Poile and Gatlin named Mikael Backlund of the Calgary Flames as the winner, and the officers shook his hand and gave him the plaque.
On television, audience members could be seen wiping away their emotions.
Tennessean shared the news about the same incident on its Twitter account:
How 2 responding officers from Covenant School shooting brought crowd to feet at 2023 NHL Awards https://t.co/S60xE6R4yN

— Tennessean (@Tennessean) June 27, 2023
"Thank you for everything you do," Gatlin addressed the policemen.
Gatlin had expressed his appreciation for the Predators, who wore decals with the school shield on their helmets for the remainder of the season in memory of the victims. Gatlin was present at the school on the day of the massacre.
More articles that are identical to this one are provided below, For more of the same, read on:
"For myself, the students and staff of The Covenant School, the families that are here, we wish to thank you David and the Nashville Predators for your compassion and leadership."
Poile continued by expressing the Predators Foundation's pride in helping the school and its families and inviting anyone who wished to donate to the institution to do so by visiting nashvillepredators.com/covenant.
Tyler is a passionate journalist with a keen eye for detail and a deep love for uncovering the truth. With years of experience covering a wide range of topics, Tyler has a proven track record of delivering insightful and thought-provoking articles to readers everywhere. Whether it's breaking news, in-depth investigations, or behind-the-scenes looks at the world of politics and entertainment, Tyler has a unique ability to bring a story to life and make it relevant to audiences everywhere. When he's not writing, you can find Tyler exploring new cultures, trying new foods, and soaking up the beauty of the world around him.