Politics is rife with gadflies—individuals fixated on redressing some perceived wrong and bug politicians and journalists to support their causes.
Thomas Carter, an accountant in Sherman Oaks, sends out a barrage of emails virtually every day concerning truancy in public schools, demanding that officials acknowledge and handle what he sees as a catastrophe. He is one of the state's more persistent gadflies these days.
"From what school will come the next ignored student to commit crimes, including a mass gun shooting, or be an ignored child abused at a school or in a home, or to become homeless, if a dropout?" is a typical heading on one of Carter's lengthy emails.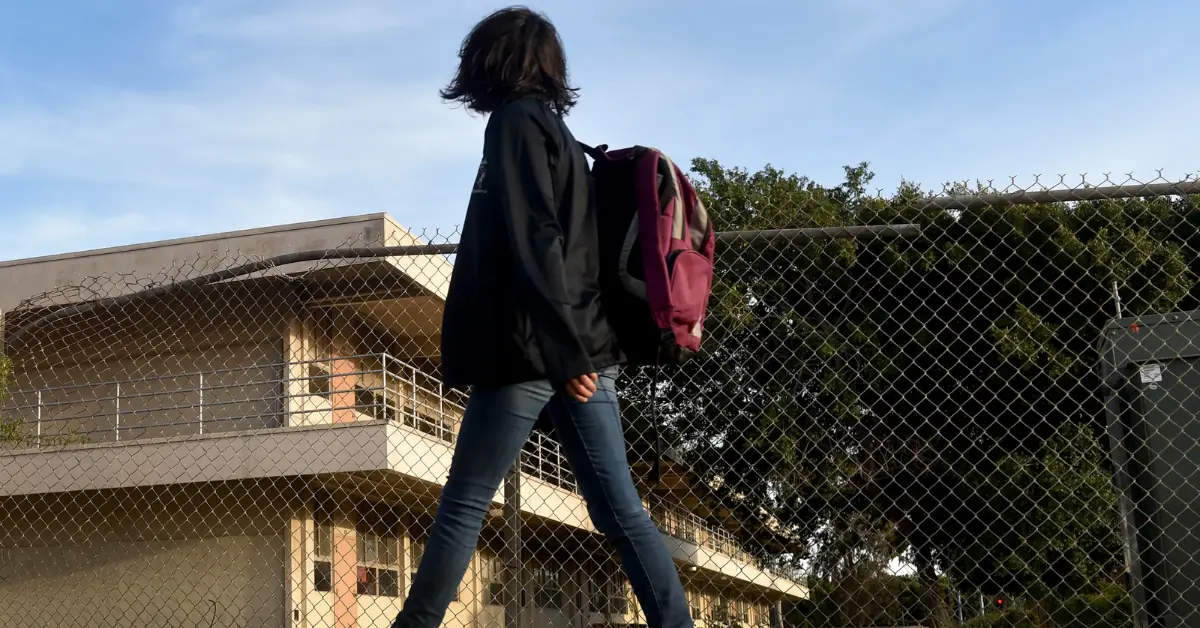 In an interview, Carter said he first got concerned about the problem more than 30 years ago after learning, as a single parent, that his son had been skipping school without telling him about it.
"Since then, I've been asking the questions," Carter said.
Sections of the school code that allow but do not require chronic truancy to be reported to law enforcement authorities, who could but seldom do intervene, are included in his concerns.
Even though many receivers automatically send Carter's emails to their garbage folders, he does have a point concerning truancy. Amazingly many of the nearly 6 million public school kids in the state frequently miss class.
The Public Policy Institute of California has released two new publications that frame the problem.
"Thirty percent of California public school students were chronically absent from school in 2021-22 – a near tripling of the percentage in 2018-19," PPIC policy director Laura Hill and research associate Emmanuel Prunty wrote in the first report.
"Although we do not know if this stark increase in chronic absenteeism, defined as missing at least 10% of the school year or at least 18 days, will continue, the data from last year raises concerns about the pace of students' learning recovery after the educational setbacks of the COVID-19 pandemic."
The PPIC added that "this measure of chronic absenteeism – which includes both excused and unexcused absences – actually underestimates the true scope of missed school because it does not include students who missed fewer than 18 days and does not capture exactly how much instruction students missed (some students may have missed many more than 18 days)."
The second report, merging data about truancy with academic test results, declares, "We find that schools with greater increases in chronic absenteeism saw steeper drops in proficiency rates on the Smarter Balanced (SBAC) English and math tests, when comparing pre-pandemic levels (2018-19) to 2021-22."
Part of the rise in absenteeism can be attributed to the fallout from schools being closed due to the pandemic, but not all of it, as the issue is not new.
Continue reading the most recent articles as per the following:
Chronic truancy was estimated to be 20% in a 2013 state Department of Justice report. It stated, "California is facing an attendance crisis, with dire consequences for our economy, our safety, and our children."
One may wonder why this apparent issue is not receiving the proper attention.
Since attendance is a significant factor in determining state school funding, persistent absences from class should have a negative financial impact.
The state relaxed its attendance-based calculations during the epidemic, enabling, for example, reimbursable attendance to be assessed over several years as opposed to annually, so the immediate financial effects are mitigated.
Also, there has been a movement by administrators of schools, particularly those with dropping enrollments, to switch financial assistance from calculating attendance to registration, allowing them to still get funding for enrolled students with a history of chronic absences.
A modification like that can inadvertently encourage authorities to ignore persistent absenteeism.
Patricia Gault is a seasoned journalist with years of experience in the industry. She has a passion for uncovering the truth and bringing important stories to light. Patricia has a sharp eye for detail and a talent for making complex issues accessible to a broad audience. Throughout her career, she has demonstrated a commitment to accuracy and impartiality, earning a reputation as a reliable and trusted source of news.