Following the denial of his previous wish list, school shooter Ethan Crumbley has made additional requests of the court who will sentence him, including that photographs of his victims' bodies not be exposed at an upcoming hearing that would assist in determining his punishment.
Crumbley, who murd*red four pupils and injured seven others, also attempts to prevent the prosecution from releasing security footage from the 2021 mass sh00ting at Oxford High School. His lawyer also wants a video of him hurting a bird to be suppressed.
The prosecution plans to present all of this next week before Crumbley's so-called Miller hearing, a required procedure in which the court will decide if a life sentence without the possibility of parole is suitable for his crimes.
Crumbley Lawyer: Prosecutors Want to Shock Court
"The people intend to do this in front of a courtroom packed with victims' families and the media." The proposed exhibits "are not relevant to any of the Miller factors and are needlessly prejudicial and inflammatory," Crumbley's attorney, Paulette Michel Loftin, wrote in a court filing this week, adding that the prosecution is "determined to introduce graphic evidence of the crime itself."
However, Loftin contends that this evidence is irrelevant. Furthermore, she emphasized that her client has already pleaded guilty to his offenses and does not contest what the prosecution seeks to prove.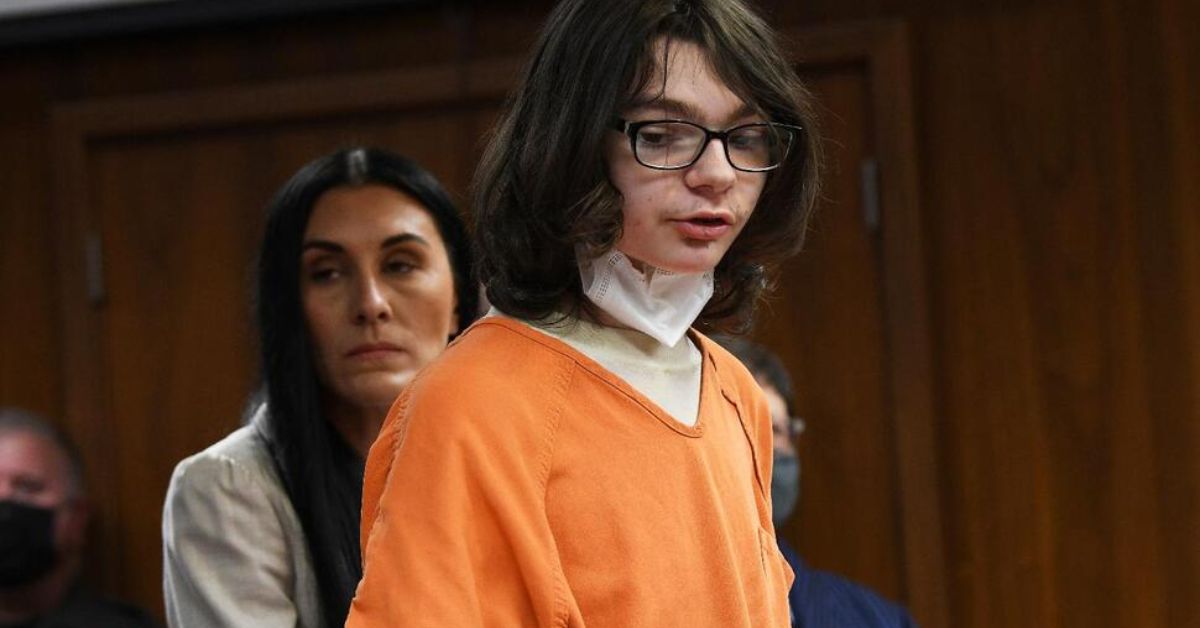 "It can only be that the people are simply hoping to shock this court into ignoring all of the Miller factors," Loftin argues.
If the judge does allow the prosecution to disclose these materials, Loftin has asked that they be reviewed discreetly in his chambers rather than in open court.
Loftin filed this application Monday evening, less than 24 hours before the judge denied her previous pleas, including that the life sentence without the possibility of parole be lifted.
However, the court left everything on the table and allows school witnesses to speak at the Miller hearing, to which Crumbley objected.
Ethan Crumbley doesn't want bodies of Oxford school shooting victims shown at hearing https://t.co/xW96c07Oon

— Detroit Free Press (@freep) July 19, 2023
Factors in determining Ethan Crumbley's sentence
The Miller hearing is planned on July 27 and is likely to last two to three days.
The United States Supreme Court and the Michigan Supreme Court have both ruled that mandatory life sentences without the possibility of parole for juveniles are unconstitutional and necessitate the so-called Miller hearing, during which a judge will consider numerous criteria before making a decision, including:
Crumbley's background and mental and emotional development.
His home life, family environment and character.
His record while incarcerated.
The circumstances of the crime, including the extent to which Crumbley was involved and how his family or peer pressure may have played a part.
Crumbley's attorney intends to use those facts to argue for a lesser sentence for her client.
"The Miller hearing will give the court, as well as the public, a good inside look into Mr. Crumbley's difficult home life and what challenges he was facing," Loftin previously told the Free Press.
"I believe that the hearing will show that Mr. Crumbley is worthy of an out date, and that there is potential for rehabilitation inside the Michigan Department of Corrections."
Crumbley, now 16, revealed at his plea hearing that he carried out his carnage in November 2021 with a rifle his parents had purchased for him as an early Christmas present.
James and Jennifer Crumbley, the parents, are facing involuntary manslaughter charges, making them the first parents in America to be accused in a mass sh00ting.
They have denied any guilt, claiming they had no way of knowing their son would carry out a mass sh00ting and that their son, not them, is solely responsible for the ki!!ings. The Michigan Supreme Court is hearing their request to dismiss the charges against them.
Please stay connected with us on blhsnews.com for more articles and recent news.
Tyler is a passionate journalist with a keen eye for detail and a deep love for uncovering the truth. With years of experience covering a wide range of topics, Tyler has a proven track record of delivering insightful and thought-provoking articles to readers everywhere. Whether it's breaking news, in-depth investigations, or behind-the-scenes looks at the world of politics and entertainment, Tyler has a unique ability to bring a story to life and make it relevant to audiences everywhere. When he's not writing, you can find Tyler exploring new cultures, trying new foods, and soaking up the beauty of the world around him.