Steve Perrin, the former principal of Brattleboro Union High School, dismissed by the school board last November, is suing the supervisory union and the school district's board for his dismissal.
The high school has, in recent years, been looking into allegations of s*xual misconduct by a former English teacher, though the status of that investigation is unclear.
Perrin claims in the lawsuit filed March 21, which The Commons first reported, that the school board made him a "scapegoat … in light of vocal public pressure regarding accusations of inappropriate s*xual behavior against a former teacher that had gone unheeded for years."
In his lawsuit, Perrin also claimed that the procedure for firing him had not been followed. Perrin's firing by the Windham Southeast School District board has not been officially explained.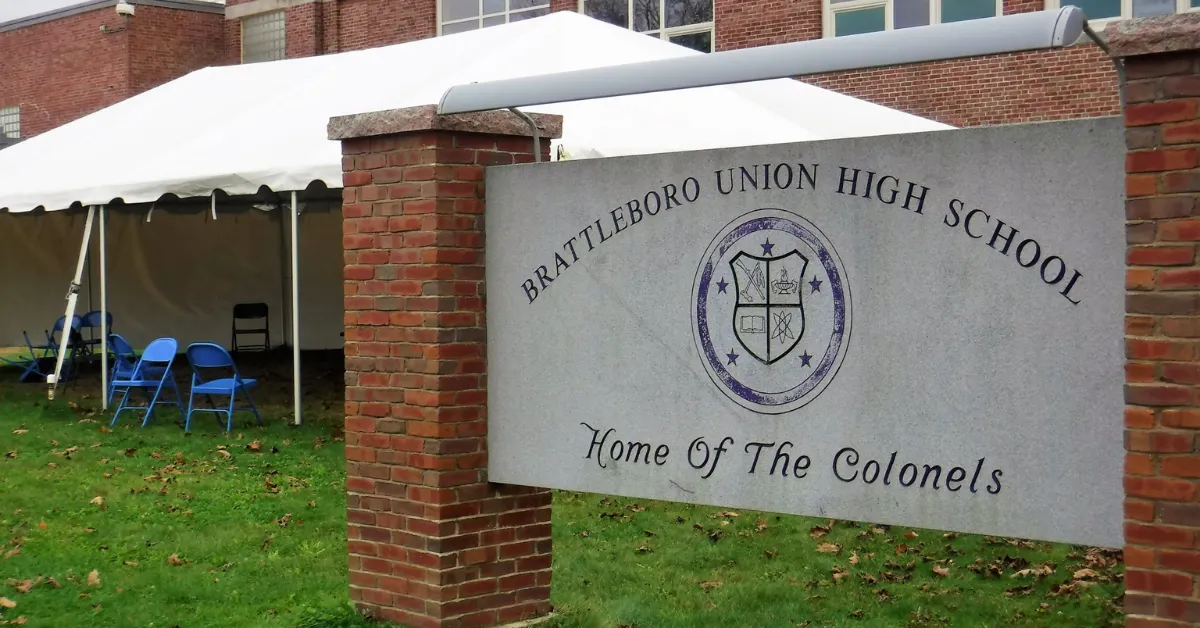 Nevertheless, The Commons, a weekly newspaper in Windham County, reported in October that a former student was considering filing a lawsuit against Perrin, alleging that Perrin had made unwanted attempts toward the student 12 years earlier and had neglected to report the student's rape to authorities.
VTDigger could not independently verify the assertions mentioned in The Commons' reporting.
Perrin's request for a jury trial claims that the board's removal of him from his position amounted to slander, wrongful termination, and a denial of due process. Additionally, he is requesting that the court annul his dismissal.
Perrin, who joined the faculty in 1995 as a science instructor, was elevated to assistant principal in 2007 and to the principal in 2010. In April 2022, he was sent on leave without providing a reason.
In particular, the board's actions not to inform Perrin of the allegations against him and to forbid him from speaking with anyone interviewed as part of its inquiry were the subject of Perrin's lawsuit, which questions how his termination was handled.
The petition claims that the board also forbade Perrin and his lawyer from watching a video of "his accuser being interrogated" and questioning the lawyer overseeing the misconduct probe under oath.
An email from Vermont Agency of Education manager of investigations and emergency coordination Bob Stafford Jr., one of the lawsuit's exhibits, reveals that the state ended a separate inquiry into Perrin without taking any disciplinary action.
Continue reading the latest school news articles we posted:
"Our office has reviewed the investigation results into these allegations and has determined that the investigation will be closed without taking action regarding your professional educator's license," Stafford wrote in the email dated Jan. 5.
Following the revelation of the claims against him, Perrin submitted letters of support from former coworkers in his court petition, including those from two former superintendents who oversaw Perrin: Ron Stahley and Lyle Holiday.
In response to a request for comment on Friday afternoon, Mark Speno, who took over as superintendent of the supervisory union in 2021, remained silent.
The defendants have not yet submitted any of their own documents, and no school board members have replied to calls for comment. The Windham Section of the Superior Court received the civil lawsuit.
Tyler is a passionate journalist with a keen eye for detail and a deep love for uncovering the truth. With years of experience covering a wide range of topics, Tyler has a proven track record of delivering insightful and thought-provoking articles to readers everywhere. Whether it's breaking news, in-depth investigations, or behind-the-scenes looks at the world of politics and entertainment, Tyler has a unique ability to bring a story to life and make it relevant to audiences everywhere. When he's not writing, you can find Tyler exploring new cultures, trying new foods, and soaking up the beauty of the world around him.