At a school board meeting on Monday, a father from Concord, New Hampshire, who was prohibited from using an elementary school's grounds, dressed as Julius Caesar to support his allegations that a public school district is "facilitating gender confusion."
"I am Caesar. Julius Caesar of Rome, the emperor. I am also a female," Michael Guglielmo said. "Does anybody here believe that? That I am Julius Caesar? Does anybody believe that? No, of course not. It's ridiculous."
Guglielmo demanded the dismissal of Christa McAuliffe Elementary School Principal Kristen Gallo and Concord School District Superintendent Kathleen Murphy for "facilitating gender confusion" by continuing to employ an art teacher who identifies with the LGBTQ community.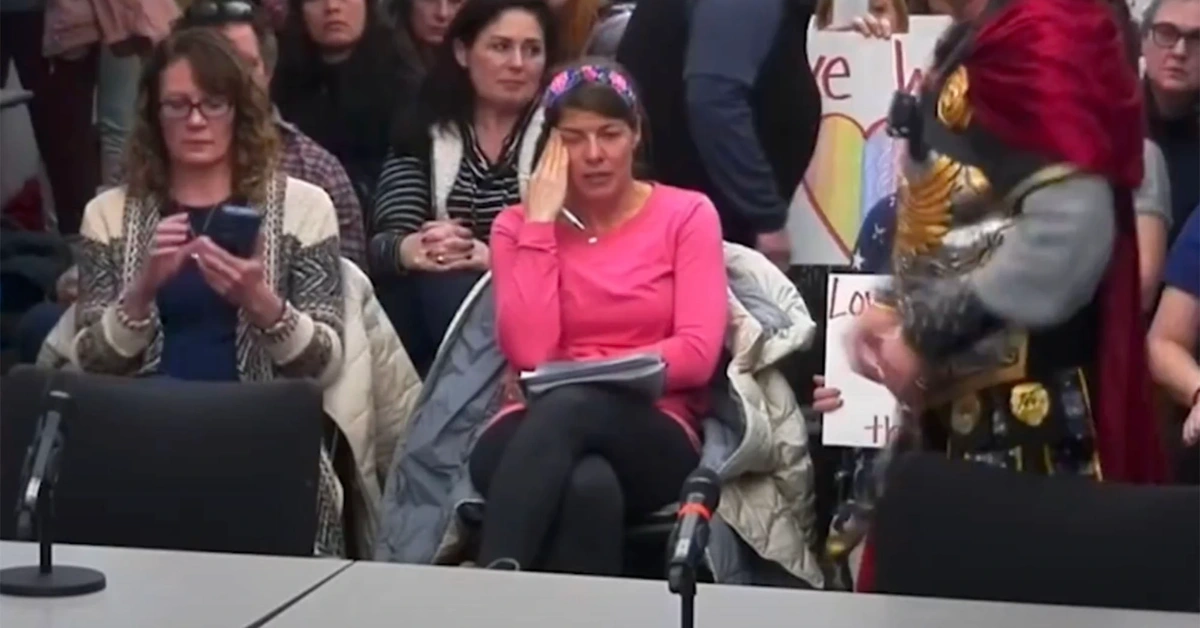 Silas Allard, an art instructor who self-identifies as a member of the LGBTQ+ community, has come under fire from Guglielmo for wearing traditionally feminine attire while at work.
Also, he has decried Allard's earlier social media remarks, saying they are improper for kids. After interacting with Allard last month, Guglielmo was prohibited from attending McCauliffe Elementary.
Allard reportedly consented to Guglielmo's request to snap a picture in CSD's letter. Guglielmo then requested that Allard stands for the photograph, but Allard declined. Guglielmo's activities were judged harassment by CSD.
Guglielmo's criticisms caused CSD to suspend Allard and open an inquiry into the situation. Yet CSD decided to reinstate Allard in the classroom.
To read more articles, click on the links given below:
While several attendees brandished posters proclaiming "Choose Love" and "Love Is Stronger than Hate," Guglielmo showed up to Monday's school board meeting dressed as Julius Caesar to protest the board's decision to approve Allard's return.
"You have to act in the best interest of children. It is to teach the truth, not lies. Facts, not fiction. Biology, not a social agenda," Guglielmo said.
"As taxpayers, we deserve to have our children taught what we pay for, and it's not a social agenda, whether it be right or left," he added.
Crisis in the Classroom was informed by a CSD representative that the district "rejects all forms of bigotry and discrimination" and works to "rejoice" in the diversity of its community.
Parents around the nation have voiced their opposition to contentious curricula like critical race theory and the inclusion of specific books in public libraries.
Tyler is a passionate journalist with a keen eye for detail and a deep love for uncovering the truth. With years of experience covering a wide range of topics, Tyler has a proven track record of delivering insightful and thought-provoking articles to readers everywhere. Whether it's breaking news, in-depth investigations, or behind-the-scenes looks at the world of politics and entertainment, Tyler has a unique ability to bring a story to life and make it relevant to audiences everywhere. When he's not writing, you can find Tyler exploring new cultures, trying new foods, and soaking up the beauty of the world around him.