FLORIDA'S TALLAHASSEE – Gov. Ron DeSantis quietly approved a bill on Monday that does away with the need for a license for Floridians to carry a concealed weapon in most public areas.
Last week, the Florida Senate voted 27–13 in favor of the measure, and DeSantis swiftly signed it in a meeting with supporters behind closed doors, making Florida the 26th state to do so.
According to the law, citizens of the state who are legally entitled to own guns can carry them without a permit, and having concealed weapons in public would no longer call for special training or a background check. The law becomes operative on July 1.
"Constitutional Carry is in the books," DeSantis stated in a news statement on Monday.
But, Second Amendment organizations that opposed the measure claim it falls short of actual "Constitutional Carry."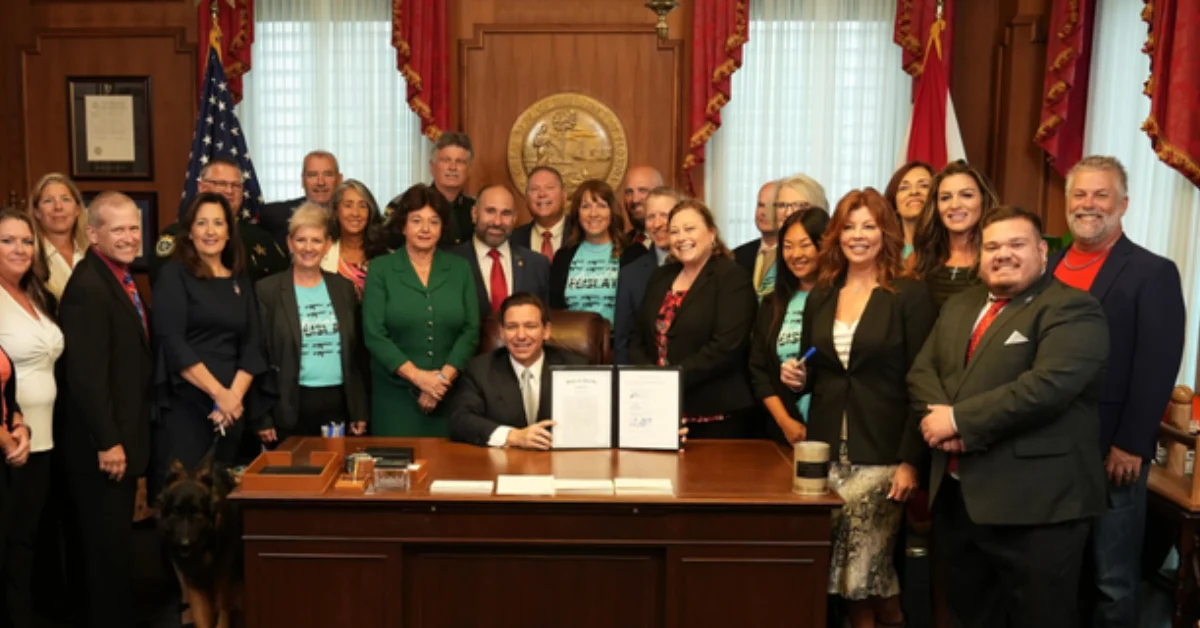 Both sides of the gun control argument were incensed by the new law. Opponents claim it will result in more deaths and carnage in a country already troubled by mass shootings.
The law does not contain "open carry," which permits anyone to carry without hiding, complained some supporters of eliminating background checks and training requirements for concealed carry.
The Legislation Divided Along Political Sides
According to a survey by the Public Opinion Research Lab at the University of North Florida, 62% of Republicans and 77% of Floridians oppose legalizing unauthorized gun possession.
Meanwhile, the Institute for Legislative Action of the National Rifle Association applauded the new law in a prepared statement to Fox.
"This NRA-spearheaded initiative empowers Floridians to exercise their Second Amendment rights without undue bureaucratic barriers, affirming the fundamental right to self-defense" In an exclusive statement to Fox News Digital, Randy Kozuch, the interim executive director of the NRA-ILA, said.
According to the law, persons who qualify for a license can carry a gun without submitting an application or paying the $97 licensing fee.
These limitations, according to supporters, amounted to requesting a "government permission slip" to exercise a constitutional right.
If you're going to one of the 24 states that have a reciprocity agreement with Florida and require a license to carry, you can still get one.
After the signing, Jaime Harrison, chair of the Democratic National Committee, criticized DeSantis in a prepared statement.
"Hiding behind closed doors and standing shoulder to shoulder with the NRA, Ron DeSantis just signed legislation that could make it easier for criminals to carry guns," Harrison said.
Read more related articles of school news we posted on this site:
Democrats and gun safety advocates have also claimed that the new law will make the state more unsafe, citing major shootings in Florida, such as the deadly 2018 massacre at Marjory Stoneman Douglas High School in Parkland and the 2016 shooting at the Pulse nightclub in Orlando.
The New Law Comes Five Years After The Gun Restrictions Bill
In response to the shooting at Marjory Stoneman Douglas High School, which left 17 students and staff dead, previous governor Rick Scott signed a bill imposing gun restrictions. Five years later, current governor Ron DeSantis has now done the same.
Yet under DeSantis, the trend has changed away from gun control and toward extending gun rights. DeSantis has previously stated that he believes Florida should go even further and permit the open carrying of firearms.
"Government will not get in the way of law-abiding Americans who want to defend themselves and their families," Republican Sen. According to a news release from the bill's sponsor, Jay Collins.
Patricia Gault is a seasoned journalist with years of experience in the industry. She has a passion for uncovering the truth and bringing important stories to light. Patricia has a sharp eye for detail and a talent for making complex issues accessible to a broad audience. Throughout her career, she has demonstrated a commitment to accuracy and impartiality, earning a reputation as a reliable and trusted source of news.