As Hurricane Idalia gathered strength in the warm waters of the Gulf of Mexico and threatened to discharge life-threatening storm surges and rainfall, Florida residents living in vulnerable coastal areas were ordered to evacuate on Tuesday 29, August 2023.
Idalia also dumped torrential rains on Cuba, flooding the tobacco-growing province of Pinar del Rio and leaving many families without power.
On Tuesday,29, August, 2023 afternoon, Idalia had grown to a Category 2 storm with gusts of 100 mph. The storm was expected to make landfall as a Category 3 system early Wednesday, with sustained gusts of up to 120 mph (193 kph) in the sparsely populated Big Bend region, where the Florida Panhandle curves into the peninsula. The outcome may be devastating for a state still grappling with the aftermath of Hurricane Ian last year.
BREAKING: Hurricane Idalia strengthens to a Category 2 storm with 100 mph winds as it barrels toward Florida's Gulf Coast. https://t.co/C7Y6DzBqz4

— The Associated Press (@AP) August 29, 2023
Idalia was dubbed an "unprecedented event" by the National Weather Service in Tallahassee because no big hurricanes had previously traveled through the bay that borders the Big Bend.
Commissioner Sue Colson joined other city officials in Cedar Key in packing up records and electronics at City Hall. She had a message for the over 900 residents who were under mandatory evacuation orders. A dozen state troopers went door to door, telling locals that the storm surge might reach 15 feet (4.5 meters).
Not everyone was paying attention to the warning. Andy Bair, proprietor of the Island Hotel, stated that he planned to "babysit" his bed-and-breakfast, which dates back to before the Civil War. The building has never flooded in his nearly two decades of ownership, not even when Hurricane Hermine swamped the city in 2016.
Tolls were waived on routes outside of the danger zone, shelters were open, and hotels were ready to accommodate evacuees. More than 30,000 utility personnel gathered to perform repairs as soon as possible in the aftermath of the disaster. There were around 5,500 National Guard personnel activated.
Idalia is expected to cross the Florida peninsula and flood southern Georgia and the Carolinas on Thursday after landing in the Big Bend region. Georgia Governor Brian Kemp and South Carolina Governor Henry McMaster declared states of emergency, releasing state resources and manpower, including hundreds of National Guard troops.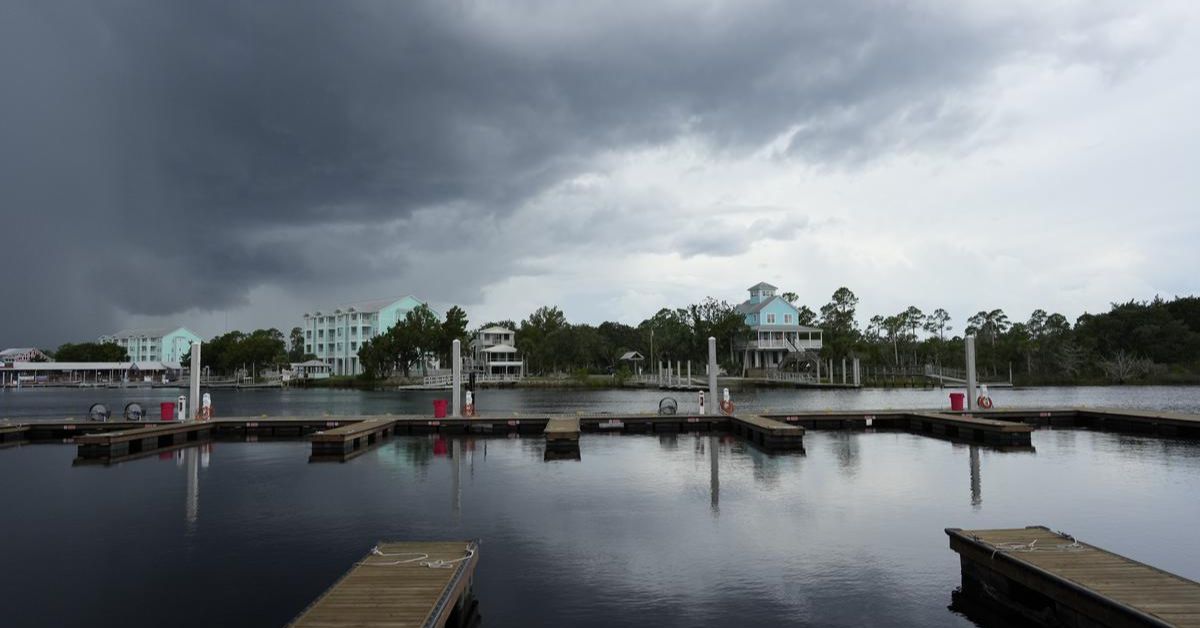 Idalia was about 195 miles (310 kilometers) southwest of Tampa at 5 p.m. EDT Tuesday, according to the National Hurricane Center. It was heading north at 16 miles per hour (26 kilometers per hour).
Meanwhile, Idalia left more than 60% of Pinar del Rio's people in the dark, according to Cuban official media.
"The priority is to restore power and communications while keeping an eye on agriculture: harvest what can be harvested and prepare for more rain," President Miguel Diaz-Canel said Tuesday during a meeting with government officials.
As much to 4 inches (10 cm) of rain fell, more than 10,000 people were moved to shelters or stayed with friends and relatives. More than half of the province was powerless.
Idalia will be the first hurricane to impact Florida this hurricane season, but it is just the latest in a summer of natural disasters that have included wildfires in Hawaii, Canada, and Greece; the first tropical storm to hit California in 84 years; and disastrous flooding in Vermont.
With a significant length of Florida's western coast vulnerable to storm surges and flooding, evacuation notices were issued in 22 counties, with mandatory orders in eight of those counties. Many of the warnings were for low-lying and coastal locations, as well as persons who live in mobile and manufactured homes, recreational vehicles, or boats, or who would be susceptible in the event of a power outage.
Many school districts around the Gulf Coast were scheduled to close until at least Wednesday. Several colleges and institutions, including the University of Florida in Gainesville, also closed. Florida State University in Tallahassee said that its campus would be closed.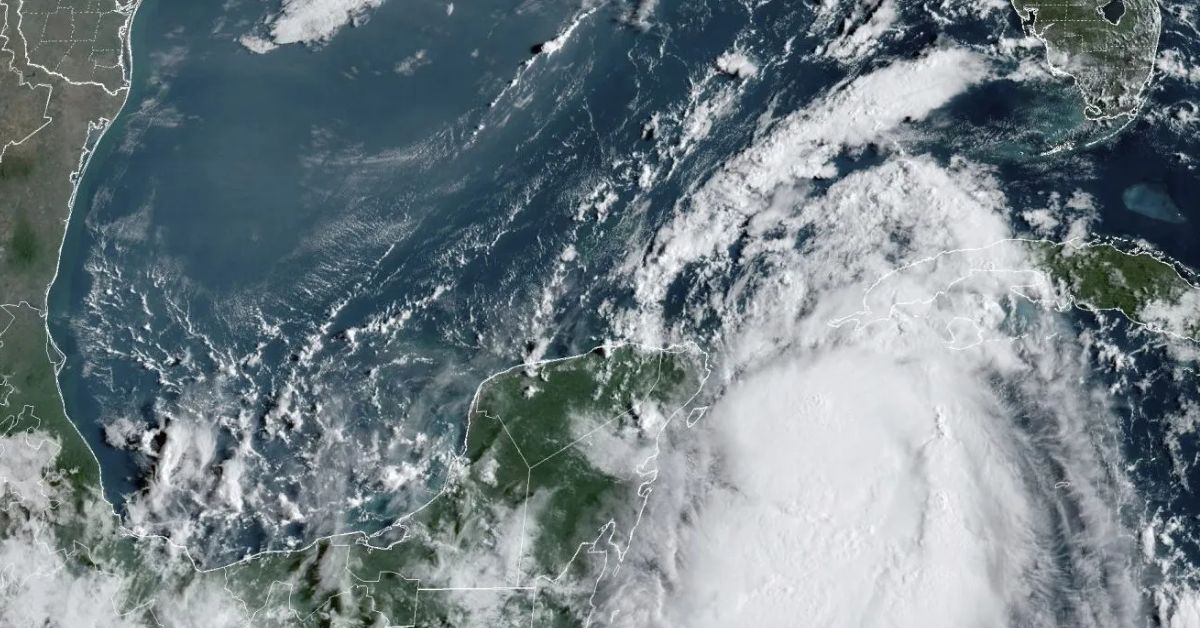 Two of the region's busiest airports ceased commercial operations, and MacDill Air Force Base on Tampa Bay relocated many aircraft. Busch Gardens Tampa Bay is also planning to close.
United Launch Alliance, based on Florida's Space Coast, on the other side of the peninsula from where Idalia is predicted to make landfall, announced Tuesday that it was postponing the launch of a rocket carrying satellites for U.S. defense and intelligence agencies.
Last year, Ian was responsible for about 150 deaths. The Category 5 hurricane destroyed or severely damaged 52,000 structures, over 20,000 of which were destroyed.
The National Oceanic and Atmospheric Administration recently predicted that the 2023 hurricane season would be far busier than expected, owing in part to abnormally warm ocean temperatures.
The season lasts through November 30, with August and September being the busiest months. An unusual blue supermoon, which can generate higher-than-normal tides, was also a source of concern.
Cedar Key was projected to reach low tide shortly after daybreak on Wednesday, with Idalia arriving a few hours later. This is a bit of a relief because the water level would be higher if the storm surge arrived during a high tide.
Conclusion:- Till Then, keep yourself updated with all the latest news from our website blhsnews.com.
If staying up-to-date with the latest news intrigues you, these posts are worth a read:-
Tyler is a passionate journalist with a keen eye for detail and a deep love for uncovering the truth. With years of experience covering a wide range of topics, Tyler has a proven track record of delivering insightful and thought-provoking articles to readers everywhere. Whether it's breaking news, in-depth investigations, or behind-the-scenes looks at the world of politics and entertainment, Tyler has a unique ability to bring a story to life and make it relevant to audiences everywhere. When he's not writing, you can find Tyler exploring new cultures, trying new foods, and soaking up the beauty of the world around him.