A rising high school football star has been charged as an ad*lt in connection with a Memorial Day double sh00ting in Fort Lauderdale that hospitalized two other teenagers.
The incident occurred on May 29 in the 700 block of Seabreeze Boulevard, near the Swimming Hall of Fame.
According to an arrest complaint, Tarrell Greene, 16, was captured on camera sh00ting the other two kids in a parking lot near the beach.
According to the investigation, one of the victims approached Greene on a bicycle and got close to him, and when he turned to walk away, Greene shot him.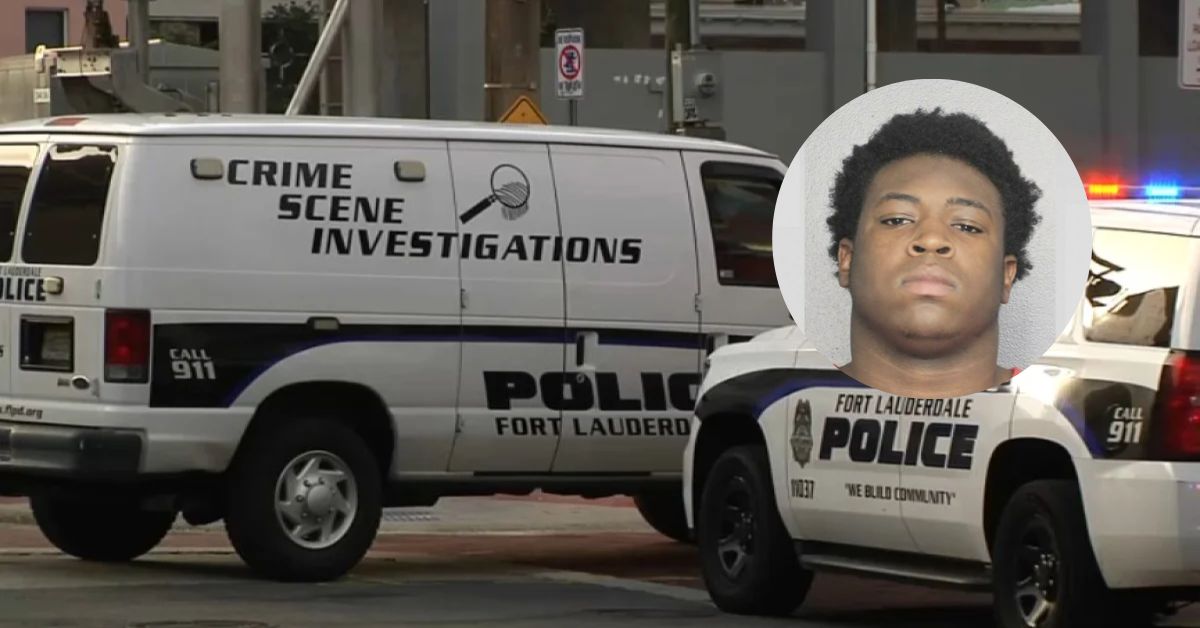 According to the investigation, the second victim was riding his bicycle when he was hit on the chin by a bullet fired by Greene.
Both victims, ages 15 and 17, were sent to Broward Health Medical Center for treatment.
Greene was arrested shortly after the incident and faces charges including two counts of aggravated violence with a deadly weapon and one count of juvenile handgun possession.
The boy appeared in court on Friday, and his attorney stated that he had been detained for about two months while the case was being examined.
According to his counsel, Greene has no criminal past, and he is concerned that the case would jeopardize his football career.
Greene has recently announced on social media that he has received football scholarship offers from the University of Miami, Alabama, and other colleges.
Look at the tweet posted by the Offical account of NBC 6 South Florida:-
JUST IN: High school football star charged as an adult in Memorial Day double shooting in Fort Lauderdale. https://t.co/uN8tnSlKE7

— NBC 6 South Florida (@nbc6) July 14, 2023
"He's a very prominent football player and has offers from schools all over the country, all the top schools judge," his attorney said at the hearing on Friday.
Greene was ordered jailed without bond while awaiting trial by the judge.
Greene was scheduled to play football at Plantation High School this fall, and his coaches were horrified to learn of the charges.
"He's a quiet kid, a protector, and he protects his teammates," Darel Strong, defensive line coach, said. "He doesn't say a lot. He's a lovely child, 'yes ma'am, yes sir,' anything you ask him to do, he won't argue."
Strong, who has been Greene's coach since he was 11, believes the boy was defending himself.
"It's the first incident he's been involved in 46 days, and when it first happened, I couldn't sleep for a week just thinking about it because he's not this type of kid," he explained.
Till Then, keep yourself updated with all the latest news from our website blhsnews.com.
Tyler is a passionate journalist with a keen eye for detail and a deep love for uncovering the truth. With years of experience covering a wide range of topics, Tyler has a proven track record of delivering insightful and thought-provoking articles to readers everywhere. Whether it's breaking news, in-depth investigations, or behind-the-scenes looks at the world of politics and entertainment, Tyler has a unique ability to bring a story to life and make it relevant to audiences everywhere. When he's not writing, you can find Tyler exploring new cultures, trying new foods, and soaking up the beauty of the world around him.