According to an investigation conducted by the Texas Tribune, during a school shooting in 2022 in which, 19 children were killed.
Police officers in Uvalde, Texas, hesitated to enter the classroom where gunman Salvador Ramos was barricaded because they were afraid they would be outgunned by his AR-15-style rifle, even though some of them had the same weapon.
This occurred even though some of the officers had the same weapon. What method is the safest to use here? On radio exchanges obtained by the outlet, one officer can be heard saying, "I'm not trying to get clapped out. "Neither do I,"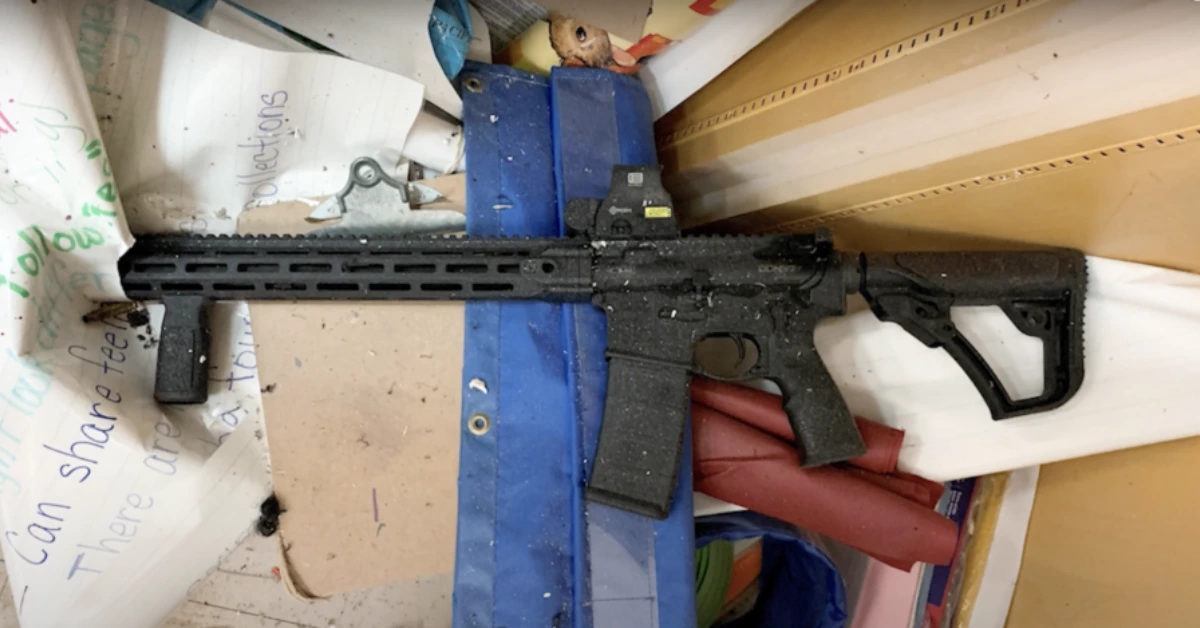 "We just, we had no choice but to wait and try to get some, something that had better coverage to where we could stand up for him,"  In a filmed interview conducted as part of the department's internal inquiry into the event, another officer stated.
Ramos was left in a classroom of terrified children for more than an hour before a Border Patrol SWAT unit could arrive and neutralize the shooter, possibly putting some of the survivors of the tragedy at risk for delayed medical attention.
The Independent has approached the Uvalde police department for comment. Much scrutiny has been placed on police actions during the school massacre.
The second deadliest school shooting in US history claimed the lives of 19 children and two teachers before police could find and kill Ramos, despite having a team of nearly 400 policemen.
Here are more related articles of school news we posted:
Pete Arredondo, the head of the Uvalde school police, was let go in August 2022. Before, state officials had referred to Mr. Arredondo's administration as an "abject disaster."
Texas lawmakers concluded in a study from the previous month that several "systemic failures" and "egregious" actions by police contributed to the Uvalde massacre's worsening.
Despite investing significantly in security and training in prior years, the Uvalde school police were unprepared for an active shooter situation just weeks before the atrocity.
Initially lacking a radio, Mr. Arredondo requested that one be provided. Ramos was hiding in a classroom, and police never attempted to enter because they thought the door was locked and were waiting for a key.
Patricia Gault is a seasoned journalist with years of experience in the industry. She has a passion for uncovering the truth and bringing important stories to light. Patricia has a sharp eye for detail and a talent for making complex issues accessible to a broad audience. Throughout her career, she has demonstrated a commitment to accuracy and impartiality, earning a reputation as a reliable and trusted source of news.