Lamar Odom is a former NBA player who played for a total of 14 seasons in the league before retiring. His ability to score, rebound, and dish the ball has earned him a reputation as a multifaceted offensive threat. In 2009 and 2010, Odom was a part of the Lakers team that won the NBA title both years.
In his career as an athlete, Odom was honored with a variety of accolades and honors; yet, some of his achievements were tarnished by his behavior away from the court. In this blog, we are going to examine the Lamar Odom Car Accident.
Lamar Odom Car Accident
Former NBA champion Lamar Odom was reportedly involved in a car accident Monday morning after dropping his phone inside his Mercedes while driving home from a friend's house in Northridge. Odom was attempting to recover the phone at 3 a.m. when he lost control of his vehicle and collided with two parked cars on the street.
Odom's white Mercedes collided with another parked white automobile, which collided with the vehicle in front of it. Fortunately, none of the parked cars had occupants at the time of the crash.
Here is a tweet about Lamar Odom being involved in a car accident last week, per TMZ Sports.
Lamar Odom was involved in a car accident last week, per @TMZ_Sports

"We're told Lamar was driving home from a friend's place in Northridge when he dropped his phone inside his Mercedes, reached down to retrieve it, lost control and smashed into a pair of cars parked on the… pic.twitter.com/ZyNYjP3qGU

— NBACentral (@TheDunkCentral) September 17, 2023
There were no reported injuries as a result of the incident, and the Los Angeles Police Department (LAPD) decided not to seek charges. Odom's Mercedes was taken away, and he was accompanied home by his security crew.
The two-time NBA champion was helpful and quickly described the circumstances around the collision. To help in the claims process, Odom provided the owners of the impacted parked cars with his insurance information.
Here is some recent articles about the accident:
Lamar Odom Involved in a Vehicle Crash 12 Years Ago
Lamar Odom was engaged in a terrible car accident in New York City in 2011. The event resulted in a collision between the vehicle Odom was riding in, a motorcyclist, and a 15-year-old pedestrian. His chauffeur-driven vehicle collided with a motorcyclist, and the motorcycle then struck the 15-year-old pedestrian. Both victims got serious injuries and were sent to the hospital.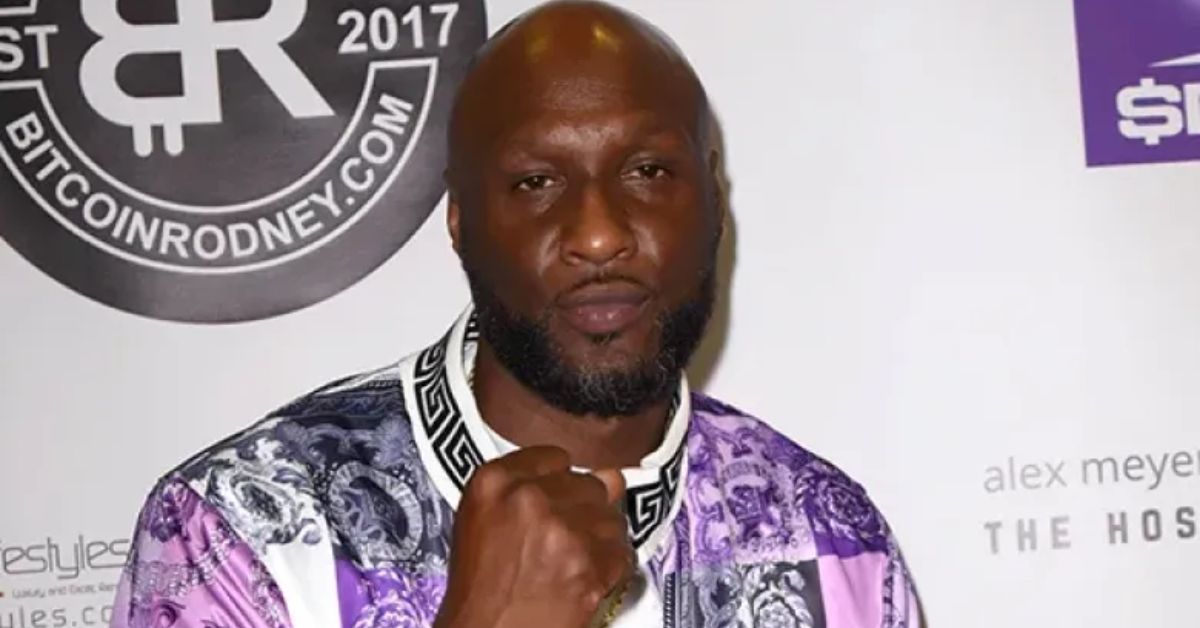 The 15-year-old youngster who took the brunt of the impact sustained head damage. He died from his injuries shortly after being admitted to the hospital. Lamar Odom was in the New York region on Sunday to pay his respects at the funeral of his 24-year-old cousin, whom Odom alleged was a homicide victim.
Lamar Odom received various accolades and recognitions during his remarkable NBA career. He was named Sixth Man of the Year in the 2010-2011 season and won championships as a Laker in 2008-2009 and 2009-2010. In addition, he was chosen for two NBA All-Star games in 2004 and 2011, and he was named to the NBA All-Defensive Second Team in the 2009-2010 season.
Lamar Odom Early Life
Lamar Odom was born on November 6, 1979 in South Jamaica, which is located in the borough of Queens in the state of New York. Odom had a troubled childhood, as evidenced by the fact that his mother passed away when he was just 12 years old and his father battled addiction throughout his life.
Odom found refuge in the game of basketball and went on to become a standout player at Christ the King Regional High School in Queens despite the difficulties he faced. Both the Parade Player of the Year award as well as a spot on the USA Today All-USA First Team were bestowed upon him during his senior year.
Lamar Odom Professional Career
Let's go over Lamar Odom's NBA stats and history.
Los Angeles Clippers – 1999-2003
The Los Angeles Clippers selected Lamar Odom with the fourth overall choice in the 1999 NBA Draft. Odom began his career with the Clippers, where he quickly established himself as one of the team's greatest players. Odom averaged a career-high 16 points, 7.8 rebounds, and 4.2 assists per game in his final season with the Clippers.
Lamar was suspended from the NBA for violating the league's anti-drug code, which would follow him throughout his career. He only played 29 games after his ban and was eventually available for free agency that season.
Miami Heat – 2003-2004
Odom was moved to the Miami Heat in the summer of 2003, where he played for one season. In Miami, Odom averaged 17.1 points and a career-high 9.7 rebounds.
The Heat advanced to the playoffs and defeated the New Orleans Hornets in a seven-game series before falling to the Indiana Pacers. Despite his success, Odom was transferred to the Lakers in a package deal that included all-time great Shaquille O'Neal.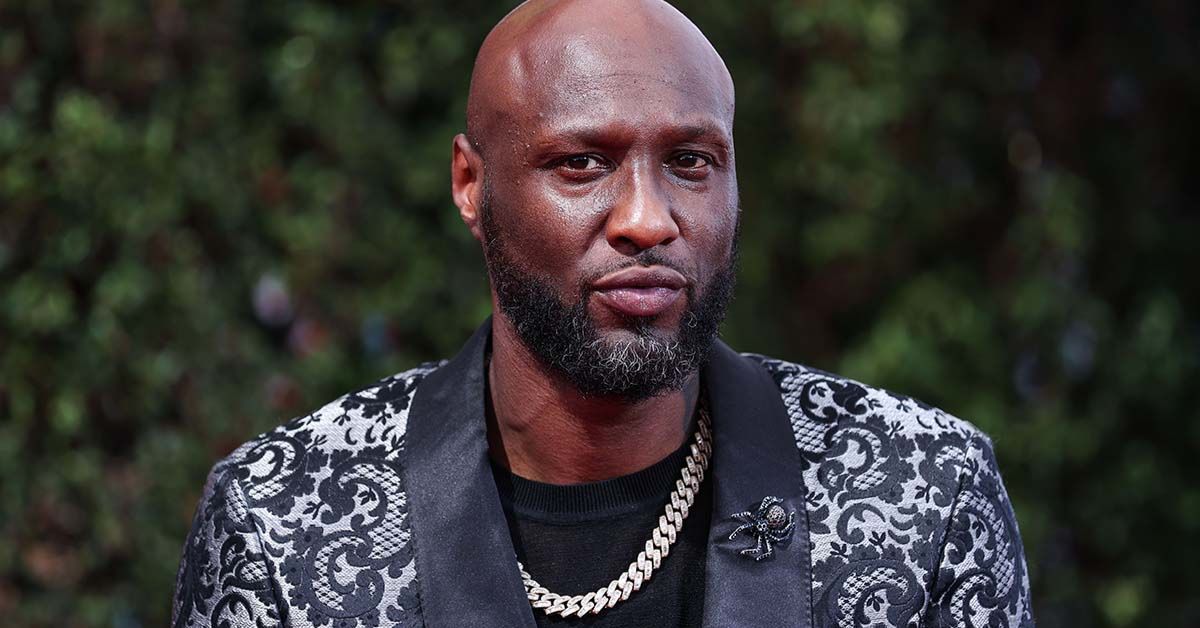 Los Angeles Lakers – 2004-2011
Odom had to fill heavy shoes, but he quickly became a fan favorite. Odom was an important part of the Lakers' two NBA titles in 2009 and 2010, functioning as the team's sixth man and giving a spark off the bench.
During his time with the Lakers, Odom battled a lot of injuries and fluctuated in terms of effectiveness. Odom was promoted to sixth man during the 2008-2009 season.
Nonetheless, he excelled in this role, setting career highs in three-point percentage and overall FG % in the 2010-2011 season. That season, Odom was named Sixth Man of the Year.
Dallas Mavericks – 2011-2012
Odom was dealt to the Dallas Mavericks in December 2011, but his tenure in Dallas was brief. Odom struggled to fit into the Mavericks' system, posting only 6.6 points and 4.2 rebounds per game until being released in April of 2012.
Is Lamar Odom Retired?
Yes, Lamar Odom has announced his retirement. He retired in 2014, but he suffered from addiction and personal troubles for the majority of his career. Stay tuned to BLHS News for more updates and news.
Patricia Gault is a seasoned journalist with years of experience in the industry. She has a passion for uncovering the truth and bringing important stories to light. Patricia has a sharp eye for detail and a talent for making complex issues accessible to a broad audience. Throughout her career, she has demonstrated a commitment to accuracy and impartiality, earning a reputation as a reliable and trusted source of news.