FLORIDA'S VOLUSIA COUNTY — A New Jersey man was detained at his mother's house after reportedly threatening to kill a Florida sheriff online in an anonymous manner.
Richard Golden, 38, of Monmouth Junction, New Jersey, is accused of threatening to harm or murder someone in writing. He will be returned to the county of Volusia.
According to deputies, he allegedly threatened Volusia County Sheriff Michael Chitwood. "due to the sheriff's recent stand against a neo-Nazi hate group."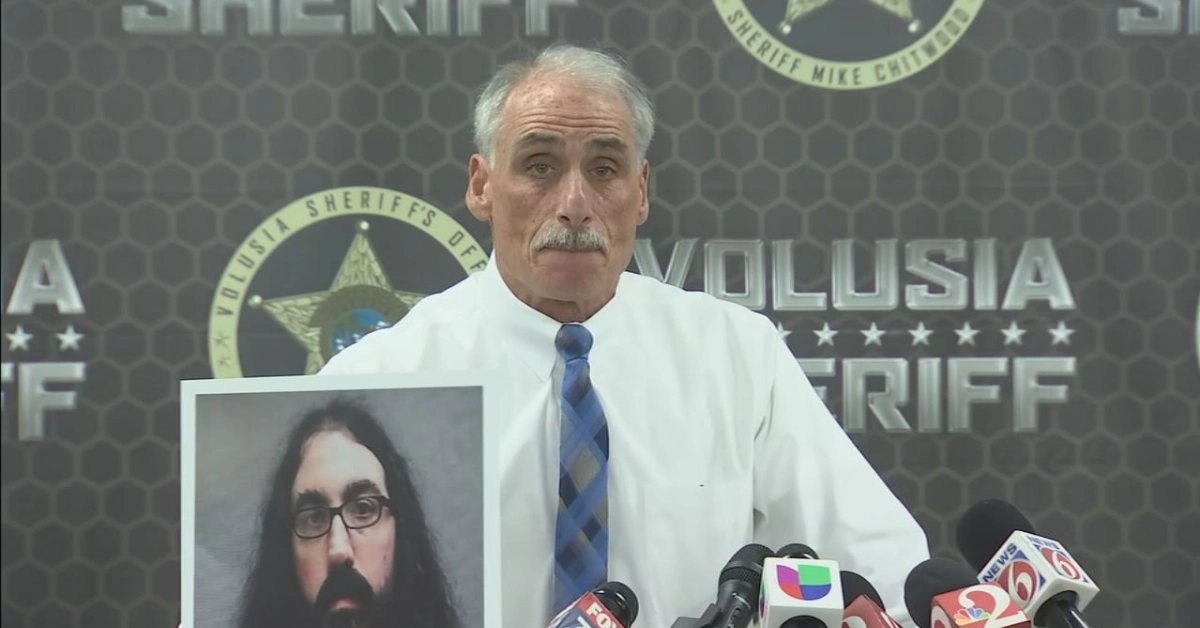 "I cannot wait to meet him when he gets off the plane," Sheriff Chitwood said, "because one of the first faces he's going to see welcoming him to the Volusia County Jail, the happiest place on earth, is going to be me."
The threat was made public by Golden on February 22 in a 4chan chat, according to the sheriff's office.
"In the chat, various users were discussing Sheriff Chitwood's response to recent hate activity in Volusia County," deputies said in a release.
"One anonymous user (later identified as Golden) stated: 'Just shoot Chitwood in the head, and he stops being a problem. They have to find a new guy to be the problem.' He added: 'But shooting Chitwood in the head solves an immediate problem permanently. Just shoot Chitwood in the head and murder him.'"
Here are more related articles as per following:
The Central Florida Intelligence Exchange flagged the details (CFIX).
"When contacted by members of an FBI task force and South Brunswick Police Department officers, Golden's mother indicated her son stays in his room and is always on the Internet," the release states. "She said he doesn't work, rarely leaves the house, and is hostile toward law enforcement and the government."
Police from South Brunswick detained Golden on Monday afternoon without incident.
A New Jersey minor was recently detained and extradited to Santa Rosa County for making swatting calls to Milton High School.
Patricia Gault is a seasoned journalist with years of experience in the industry. She has a passion for uncovering the truth and bringing important stories to light. Patricia has a sharp eye for detail and a talent for making complex issues accessible to a broad audience. Throughout her career, she has demonstrated a commitment to accuracy and impartiality, earning a reputation as a reliable and trusted source of news.