The Oakland Police Department is looking into a theology teacher at Marin Catholic High School for allegedly sending a minor altar server improper text messages.
After the charges were made public, Jonathan Chavez reportedly resigned from his teaching post, as stated by the Archdiocese of San Francisco, which oversees the high school.
The allegations surfaced just a few weeks before chaperoning up to 20 high school kids on a religious youth trip to Lisbon, Portugal.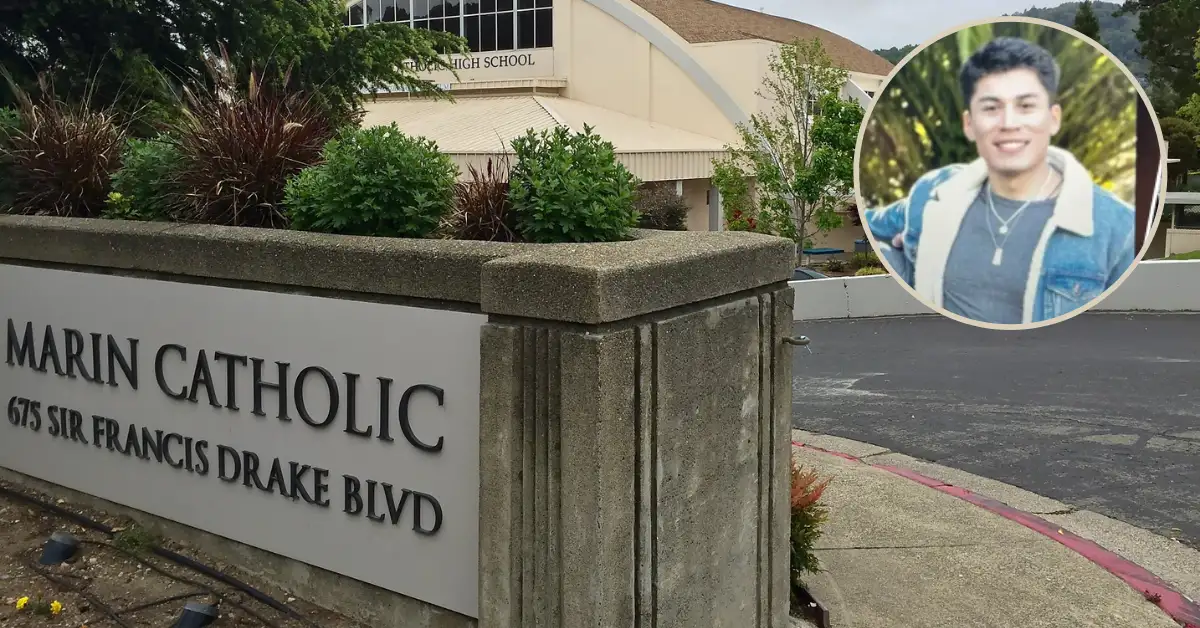 "That's really frightening. It's classic behavior by predators. They seek opportunities to be alone and influence these kids,"  SNAP, or the Survivors Network of Those Abused by Priests, was represented by Dan McNevin.
Chavez is not a priest. Still, McNevin states that ordinary church workers and volunteers also have in the past endangered children.
Take a look at the tweet below about the same incident that Candice Nguyen shared:
Exclusive: A Marin Catholic HS teacher is under investigation for sending inappropriate texts to a child. #WeInvestigate why it took the school a month & a half to tell parents. He was going to take students on a religious away trip in July. @TweetBottNBC https://t.co/t1u2rYa16J

— Candice Nguyen (@CandiceNguyenTV) June 8, 2023
The Archdiocese of San Francisco states that the religious youth trip plans have changed, and Chavez is no longer associated with the high school.
Oakland Diocese representatives state that the alleged inappropriate behavior occurred when Chavez, an adult, volunteered as an altar server at St. Margaret Mary Catholic Church in Oakland.
Reports indicate that Chavez sent the texts to a younger altar server in Oakland, prompting the parents to call the police and a parish priest on April 19.
The Diocese of Oakland confirms that the priest filed a required report with California's Child Protective Services. Within a day or two, Chavez learned he couldn't volunteer at St. Margaret Mary Catholic Church or any other Oakland Diocese church.
Oakland church officials state that all other parishioners were informed over the weekend of May 13-14 following the notification of the parents of altar servers at that parish on April 21.
The Diocese of Oakland said that on April 19, it informed Chavez's employer, Marin Catholic High School.
But it would be another month and a half before the Archdiocese publicly informed Marin Catholic High School parents and staff about the allegations and after receiving inquiries from the Investigative Unit.
Please click on the following links if you would like to view more information regarding related news:
"One of the great flaws in this process is that there's no list anywhere that identifies the law employees who have offender or who are suspected of offending," McNevin said.
Executive Director of Communications and Media Relations Peter Marlow wrote in a letter dated June 6 addressed to the "MC [Marin Catholic] Community," "The Archdiocese of San Francisco is now able to share more information regarding former MC teacher Jonathan Chavez." The letter acknowledges the allegations and says Chavez was put on administrative leave the same day the Archdiocese was notified, back in April. The Archdiocese said Marin Catholic started its own investigation which has been completed "…without any local findings. To date Mr. Chavez has admitted no fault in the matter."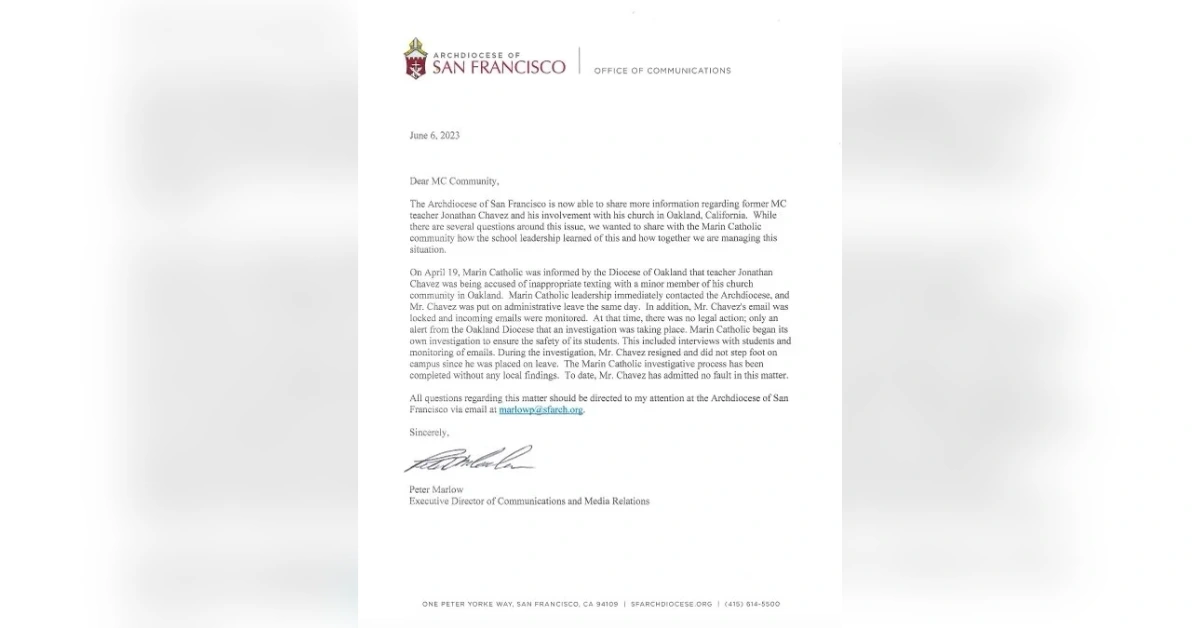 Chavez was contacted by the Investigative Unit directly. He refused to engage with us and insisted that he had no comment through his counsel.
Though McNevin contends that anyone with knowledge about Chavez or another possible victim should contact law enforcement, Marlow advised anyone inquiring about the case to get the Archdiocese.
Patricia Gault is a seasoned journalist with years of experience in the industry. She has a passion for uncovering the truth and bringing important stories to light. Patricia has a sharp eye for detail and a talent for making complex issues accessible to a broad audience. Throughout her career, she has demonstrated a commitment to accuracy and impartiality, earning a reputation as a reliable and trusted source of news.