Tennessee's Republican-led legislature is convening in a special session this week to debate a package of public safety initiatives, some of which are in response to a deadly shooting at a Nashville elementary school earlier this year.
Though the session is unlikely to result in new weapons restrictions, it does underscore the drastically disparate response among states to a spate of horrific shootings across the United States.
This year, more than half of the states implemented significant new laws regarding gun regulations or school safety measures, with Democratic-led states tightening firearm prohibitions and Republican-led states reducing them. Some states have also invested in measures to safeguard schools or train teachers and staff to respond during a shooting.
WHAT IS TENNESSEE DOING?
Republican Gov. Bill Lee has laid an 18-point agenda for Tennessee legislators to adopt during the special session.
The idea that has received the greatest public attention appears to be one of the least likely to pass. It would allow judges to temporarily confiscate firearms from those considered dangerous to themselves or others.
Laws authorizing "extreme risk protection orders" are currently in effect in 21 states and the District of Columbia. This includes Michigan and Minnesota, where new Democratic legislatures passed "red flag" legislation this year.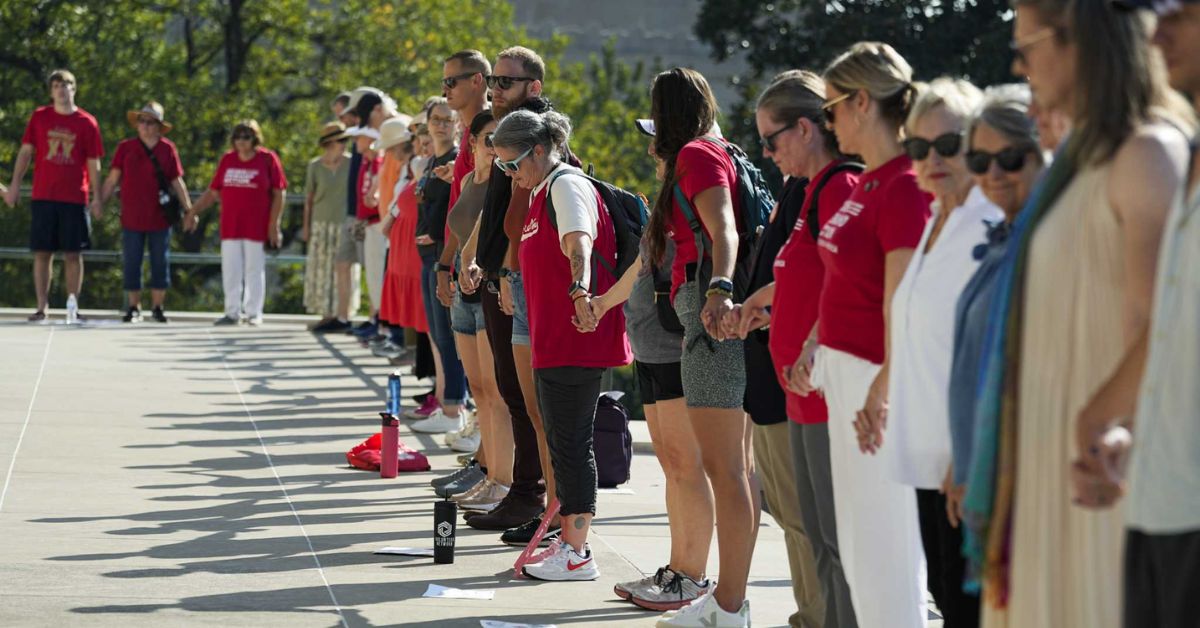 Lee has refrained from calling his idea a "red flag" law, emphasizing that it would allow guns to be confiscated only based on strong and persuasive evidence during a court proceeding – not before the person's court appearance.
The shooter who killed six people, including three pupils, at The Covenant School in Nashville had been under a doctor's care for an emotional problem. Still, no legal procedures were taken to prohibit the person from purchasing guns.
Tennessee's special session agenda also contains bills concerning mental health services, school safety strategies, and harsher penalties for some crimes.
WHAT HAVE DEMOCRATIC STATES DONE LATELY?
This year, the number of states passing weapons legislation has gradually increased. The most recent action happened in Delaware, where Democratic Gov. John Carney signed legislation increasing gun restrictions at polling locations and school grounds on Friday.
Less than a week before, fellow Democrat J.B. Pritzker approved legislation making Illinois the sixth state to repeal legal safeguards for weapons makers and distributors.
The new legislation prohibits gun advertisements that officials decide to pose a threat to public safety or appeal to juveniles, terrorists, or others who may subsequently use the weapons unlawfully.
Pritzker signed the law amid delegates of the gun-control organization Everytown for Gun Safety's annual conference.
This year, Democratic-led legislatures in Colorado, Connecticut, Hawaii, Michigan, Maryland, Minnesota, Vermont, and Washington enacted several gun control measures.
Those rules, among other things, enhanced background checks, prohibited certain semi-automatic weapons and restricted so-called "ghost guns," which lack serial numbers.
A Tweet posted by the official account of Kimberlee Kruesi:-
NASHVILLE, Tenn. (AP) — Tennessee lawmakers returned to the state Capitol Monday, kicking off a special session that many hoped would address gun laws but instead devolved into bitter fighting over procedural rules and limits on the public.

Our story: https://t.co/s1yhCfv03V

— Kimberlee Kruesi (@kkruesi) August 22, 2023
WHAT HAVE REPUBLICAN STATES DONE LATELY?
In contrast, other states have expanded gun rights. Alaska Republican Gov. Mike Dunleavy signed one of the most recent bills just a few weeks ago.
In reaction to mandated business closures during the coronavirus pandemic, the new Alaska legislation prohibits state and local officials from banning the sale or possession of firearms and ammunition during catastrophes.
The law states that gun stores cannot be closed during an emergency unless all trade is shut down. It was hailed by the National Rifle Association as "the first major pro-Second Amendment legislation" passed in Alaska in a decade.
In addition, several Republican-led states made it easier for citizens to carry concealed weapons. A Florida legislation enabling concealed carry without a permit was enacted on July 1. A similar statute was expanded in North Dakota on August 1. On September 10, Nebraska will become the 26th state to pass such legislation.
Texas responded to last year's tragic Uvalde school shooting by enacting new legislation requiring armed security officers at all schools and quiet panic buttons in all classrooms. The state also offered additional cash to bolster school physical security.
WHAT HAVE THE COURTS SAID ABOUT GUNS?
Last year, the United States Supreme Court determined that Americans have the right to carry weapons in public for self-defense. The decision established a new precedent for challenging state gun-control regulations, sending some states scurrying to replace their previous legislation with newly reworded gun prohibitions.
Most state gun restrictions are challenged in court, which can result in years of legal wrangling. A federal appeals panel rejected a lawsuit against a 2022 New Jersey legislation that allows the state attorney general to launch "public nuisance" suits against gun makers.
Connecticut is another example of how judicial disputes can seem never-ending. Earlier this month, a federal judge denied a plea to halt a 2013 Connecticut legislation temporarily passed after the 2012 Sandy Hook Elementary School shooting that added more than 100 rifles to the state's assault weapons ban and restricted ammunition magazines carrying more than 10 rounds.
However, before that verdict, another lawsuit was filed against Connecticut's latest gun restrictions, signed into law in June by Democratic Gov. Ned Lamont.
The new law, among other things, broadens the assault weapons ban, increases penalties for large-capacity ammunition magazines, and prohibits the open carrying of firearms. Gun-control campaigners filed a lawsuit on the same day the measure was signed.
Till Then, keep yourself updated with all the latest news from our website, blhsnews.com.
Tyler is a passionate journalist with a keen eye for detail and a deep love for uncovering the truth. With years of experience covering a wide range of topics, Tyler has a proven track record of delivering insightful and thought-provoking articles to readers everywhere. Whether it's breaking news, in-depth investigations, or behind-the-scenes looks at the world of politics and entertainment, Tyler has a unique ability to bring a story to life and make it relevant to audiences everywhere. When he's not writing, you can find Tyler exploring new cultures, trying new foods, and soaking up the beauty of the world around him.