A judge on Tuesday dismissed a request by 17-year-old school shooter Ethan Crumbley to dismiss prosecutors' motion to seek life in pr!son without the possibility of parole for ki!!ing four classmates.
Crumbley has pleaded guilty to 24 crimes, including one count of terrorism and four counts of first-degree murder, in connection with the November 2021 incident at Oxford High School in Oxford, Michigan, about 30 miles (50 kilometers) north of Detroit. Four pupils were ki!!ed, and six others and a teacher were injured. Crumbley was 15 years old at the time.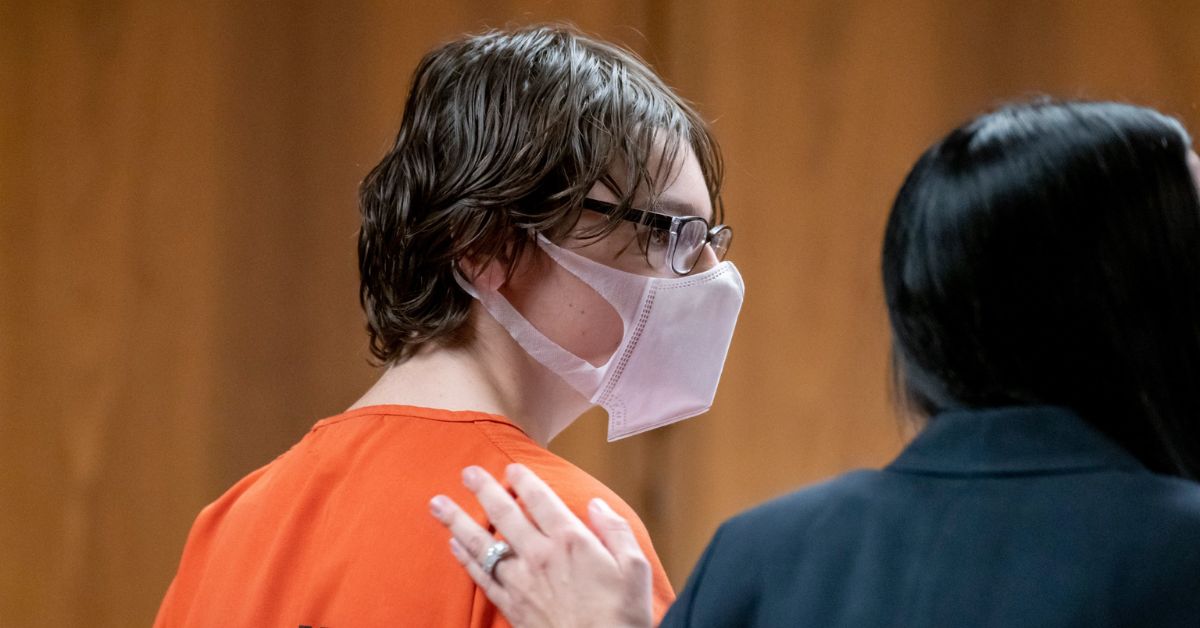 In Michigan, a first-degree m*rder conviction carries an automatic no-parole sentence. However, teenagers are entitled to a hearing in which their lawyer might raise immaturity, mental health, family life, and other factors to argue for a lower sentence.
According to press reports, Oakland County Circuit Judge Kwame Rowe dismissed Crumbley's request to remove the life-without-parole sentence from the table as he awaits sentencing.
A Tweet posted by the official account of WLNS Newsroom:-
A judge Tuesday denied a request by 17-year-old school shooter Ethan Crumbley to dismiss a prosecutors' motion to seek a sentence of life without parole for killing four fellow studentshttps://t.co/wBFKwAfCmq

— WLNS Newsroom (@WLNS) July 19, 2023
"The Court finds that defendant's argument is not persuasive and lacks merit," Rowe wrote in his two-page decision, adding that he "cannot and will not" dismiss the prosecution's motion for life in prison without the possibility of release.
Rowe also declined Crumbley's request to prevent school witnesses to the sh00ting from testifying at the forthcoming hearing. The court will consider whether life in pr!son is appropriate without the possibility of release. The prosecution intends to call 12 students and two staff members to testify at that hearing.
Till Then, keep yourself updated with all the latest news from our website blhsnews.com.
Tyler is a passionate journalist with a keen eye for detail and a deep love for uncovering the truth. With years of experience covering a wide range of topics, Tyler has a proven track record of delivering insightful and thought-provoking articles to readers everywhere. Whether it's breaking news, in-depth investigations, or behind-the-scenes looks at the world of politics and entertainment, Tyler has a unique ability to bring a story to life and make it relevant to audiences everywhere. When he's not writing, you can find Tyler exploring new cultures, trying new foods, and soaking up the beauty of the world around him.