Audrey Elizabeth Hale, a 28-year-old trans artist slain by police after opening fire on a private Christian primary school in Nashville, Tennessee, covered her clothes in scrawled messages before her fatal assault in late March.
The report acknowledges Hale's identification as a trans male but classifies her as female. According to the autopsy, she was carrying a dagger etched with her chosen name, Aiden.
Months after police revealed a bodycam video showing responding officers apprehending the shooter amid the assault at the Covenant School, Hale's cause and manner of death were ruled to be homicide by gunshot wounds. She experienced bruises and abrasions, as well as "minor" blunt force damage.
However, the report offered new information regarding the attack, such as the discovery that Hale's garments were covered in scrawled notes, drawings, and numbers. According to the report, Hale also wore a plastic anklet with the inscription "508407."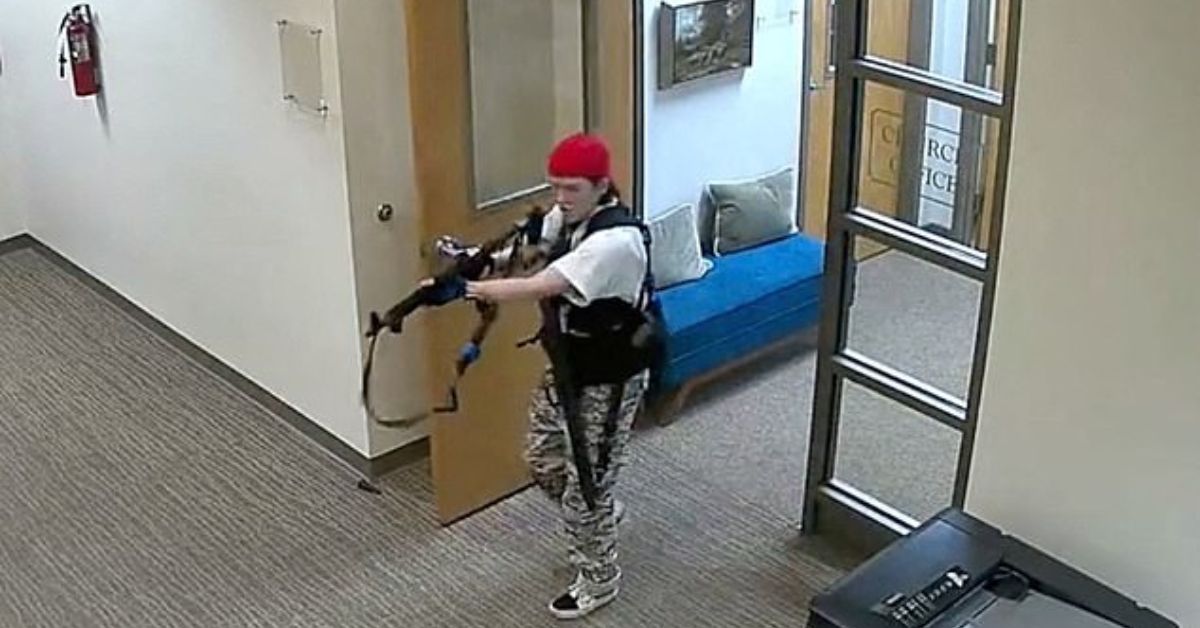 It's unknown what was scrawled on her garments, and the news comes as the city confronts public records lawsuits demanding the release of Hale's manifesto and other writings, which were found at the crime site and at her parents' house.
According to Fox News Digital, the assassin slept with journals about earlier school shootings under her bed, and investigators seized dozens of notebooks and drawings, including two "memoirs" and a hand-drawn map of the Covenant School.
On March 27, Hale stormed in and started fire on helpless pupils and employees, murdering three adults and three children.
Metro Nashville Police Chief John Drake stated that Hale had an unidentified emotional disorder and that the contentious manifesto was shared with the FBI's Behavioral Analysis Unit in Quantico, Virginia.
The victims were all nine years old: Hallie Scruggs, the pastor's daughter at the school church, Evelyn Dieckhaus, and William Kinney. Head of School Katherine Koonce, 60, custodian Michael Hill and substitute teacher Cynthia Peak, both 61, were among the ad*lts.
If you're interested in reading about the recent news, you can check out the below links:-
Nashville Detective Collazo Speaks Following School Shooting
Tyler is a passionate journalist with a keen eye for detail and a deep love for uncovering the truth. With years of experience covering a wide range of topics, Tyler has a proven track record of delivering insightful and thought-provoking articles to readers everywhere. Whether it's breaking news, in-depth investigations, or behind-the-scenes looks at the world of politics and entertainment, Tyler has a unique ability to bring a story to life and make it relevant to audiences everywhere. When he's not writing, you can find Tyler exploring new cultures, trying new foods, and soaking up the beauty of the world around him.