NC's RALEIGH — A bill submitted to the North Carolina Senate aims to increase the number of nurses working in K–12 institutions.
Every school in the state would have to have at least one nurse under Senate Bill 263.
"The majority of our schools have no school nurses in their school at all, "Democratic senator from North Carolina, Sen. Gale Adcock, stated. "Some have them like half a day a week and that's not enough either."
The Nurse in Every School Bill, commonly known as SB 263, is primarily sponsored by Adcock. "One nurse in a school with 2000 students is not enough, but it is a wonderful start," Adcock said. 
According to research, some schools only have one nurse for every 2,300 pupils, even though the state currently recommends one nurse for every 750 children.
As a certified nurse with years of experience caring for children, Shelly Klutz is the head school nurse at Watauga County Schools and the North Carolina School Nurse Association president.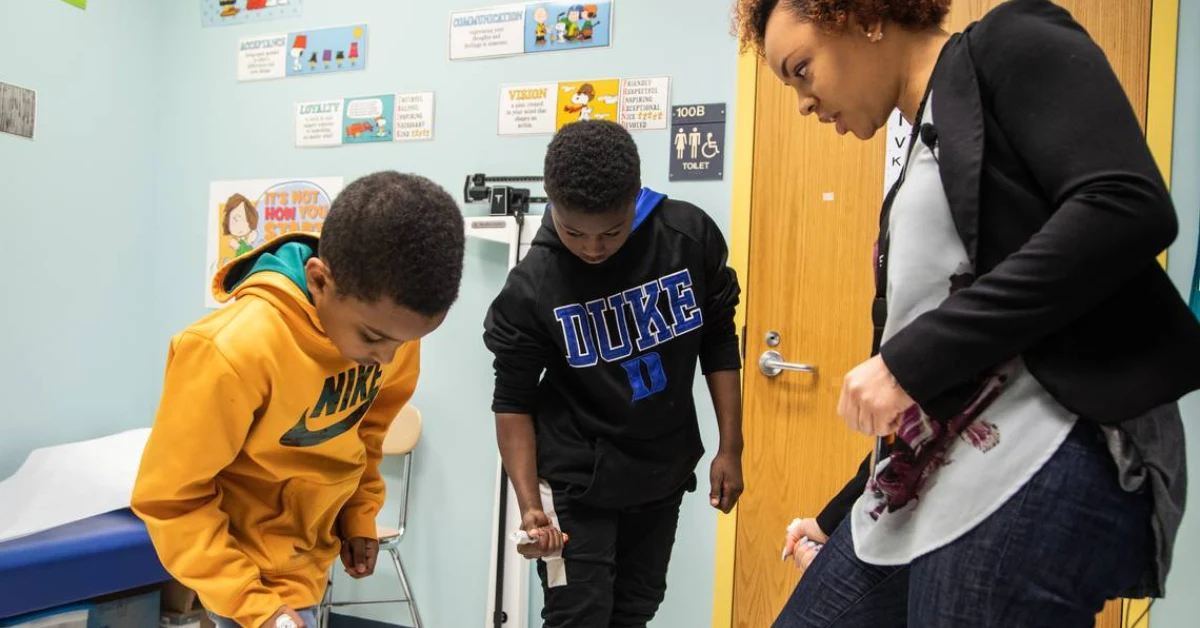 She claimed that both their physical and mental wellness are being prioritized.
"When students have an anxiety attack, we're the ones that take care of them first. If a student has self-harm, like cutting, we're the ones that assess first," Klutz said.  Regrettably, not every school has a nurse Klutz on staff.
"Just having one nurse, a large number of students still is, you know, it's hard, you're not able to serve them all," Klutz said. "That's just, it's not realistic."
The urgent need for school nurses was discussed in a speech by Klutz and other nurses to legislators.
"I sent out a couple of kids last couple of weeks with their signs and symptoms of appendicitis," Klutz said. She said healthcare workers, such as school nurses, are trained to evaluate pupils in emergencies.
"If I have two schools, and I'm doing half a day at each school, you can't tell the students don't break an arm when I'm not there," Klutz said.
According to a state assessment, over 15,000 long-term drugs were overseen or administered alone during the 2021–2022 academic year. The nurses help kids stay in school as well.
The 2.2 million pupils received assistance from NC school nurses during the 2021–22 academic year. Seventy-eight percent of those pupils were escorted back to class.
"So much less opportunity for learning loss and absenteeism in a class," Adcock said. The proposed legislation would allocate $100 million from the state budget to help schools meet the one-nurse target. The NC Department of Public Instruction would receive the funds for distribution.
Read more related articles as per the following:
Adcock had previously introduced the bill, but this time it is supported by both parties. "One of the things you learn as a legislator is that filing a bill is not sufficient, you need a certain amount of power behind that idea, behind that bill," Adcock said.
The bill is sponsored by two Republican senators, Senators Ralph Hise, and Lisa Barnes. Hise chairs the Senate Appropriations and Basic Budget Committee, and Barnes chairs the Committee on Appropriations for Education.
"I went to folks who have the power," Adcock said. "I'm not saying they're going to do it, but they were eager to sign the bill."
Adcock stated that she would continue to fight if the bill was not passed into law. "It's an incremental solution to a large problem, but it's worth doing and I'm willing to take this idea and go as far as I can with it every single session," Adcock said. 
Tyler is a passionate journalist with a keen eye for detail and a deep love for uncovering the truth. With years of experience covering a wide range of topics, Tyler has a proven track record of delivering insightful and thought-provoking articles to readers everywhere. Whether it's breaking news, in-depth investigations, or behind-the-scenes looks at the world of politics and entertainment, Tyler has a unique ability to bring a story to life and make it relevant to audiences everywhere. When he's not writing, you can find Tyler exploring new cultures, trying new foods, and soaking up the beauty of the world around him.