Following the discovery of a video circulating on social media mentioning threats to local schools, over 90% of Uvalde pupils were picked up early from school by their parents or guardians on Friday, according to the district.
"These threats have caused families in our school district significant discomfort," According to a statement from the Uvalde Consolidated Independent School District's spokesperson, Anne Marie Espinoza.
The posters, which also included a person brandishing a gun, were initially identified on Friday. They originated in Del Rio, Texas, a city located 70 miles to the west of Uvalde, Texas, and they were directed towards a number of school districts, including Uvalde, Del Rio, and Eagle Pass.
Several police departments looked into the threats throughout the day and found they were unfounded.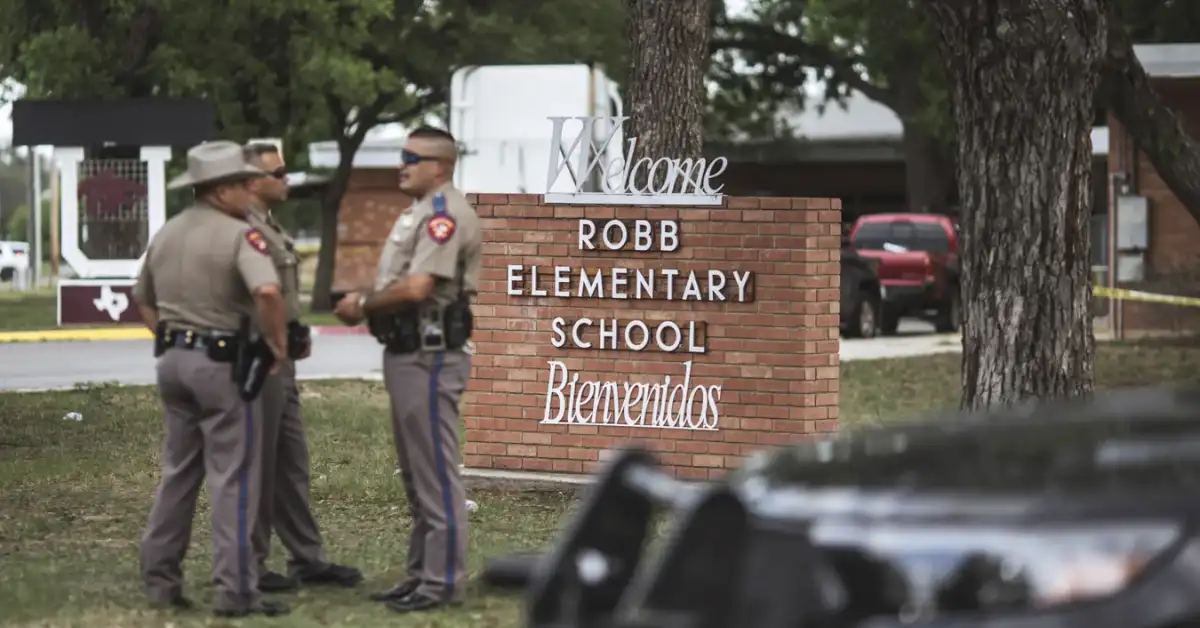 "Unfortunately, as the anniversary of the Uvalde tragedy approaches, we will see more people wanting to scare and disrupt our schools," According to a press statement from the San Felipe Del Rio CISD.
After learning about the threats, Gladys Gonzales, a mom from Uvalde, went to pick up her second-grade daughter from school.
When she picked her up, she claimed that there were only a few kids left in the class. She didn't send her other daughter to school on Friday because she survived the Robb Elementary School shooting.
"It is nerve-racking every time there are threats," Gonzales told ABC News. "Law enforcement need to take it serious every time. The fear is real."
Over 90% of Uvalde students were picked up early by their parents or guardians from school Friday after a video was discovered circulating social media referencing threats to schools in the area, the district said. https://t.co/TcvnCo4yGh

— ABC News (@ABC) May 12, 2023
The Uvalde school district also decided to postpone their pep rally on May 12 as a result of the posts. To avoid students arriving at an empty house without adult supervision, the district opted not to implement an early release for the remaining 10% of students.
"I think that fear is always going to be there and as much as we try to prepare ourselves, you can never be too safe," said Gonzales.
The large-scale evacuation of Uvalde schools on Friday afternoon is a sign that the neighborhood is still in shock following the horrific massacre that left 19 pupils and two teachers dead almost a year ago.
Take a look at more school news articles we posted on this site:
These kinds of incidents are happening often, according to interim superintendent Gary Patterson of Uvalde. On May 5, the district learned about a new threat on Snapchat that appeared to have come from Florida.
According to Patterson, the post was an attempt to interrupt the academic day and did not endanger the safety of the pupils.
"We cannot afford to take anything for granted," Regarding the most recent threat, Patterson made a statement. "We expect social media threats to increase as we near our one-year date."
As a result of the Uvalde school district's decision to terminate the academic year a few days early, the facilities will be empty on the anniversary of the massacre.
Tyler is a passionate journalist with a keen eye for detail and a deep love for uncovering the truth. With years of experience covering a wide range of topics, Tyler has a proven track record of delivering insightful and thought-provoking articles to readers everywhere. Whether it's breaking news, in-depth investigations, or behind-the-scenes looks at the world of politics and entertainment, Tyler has a unique ability to bring a story to life and make it relevant to audiences everywhere. When he's not writing, you can find Tyler exploring new cultures, trying new foods, and soaking up the beauty of the world around him.