Following a staff member's complaint of a suspicious person on school property on Tuesday, the Commack Union Free School District was placed under lockdown.
The school district claims that at around noon, a staff member at Sawmill Intermediate School observed a person with what seemed to be a gun tucked into the back of his pants. The individual was kept close to a side parking lot before entering his vehicle and leaving.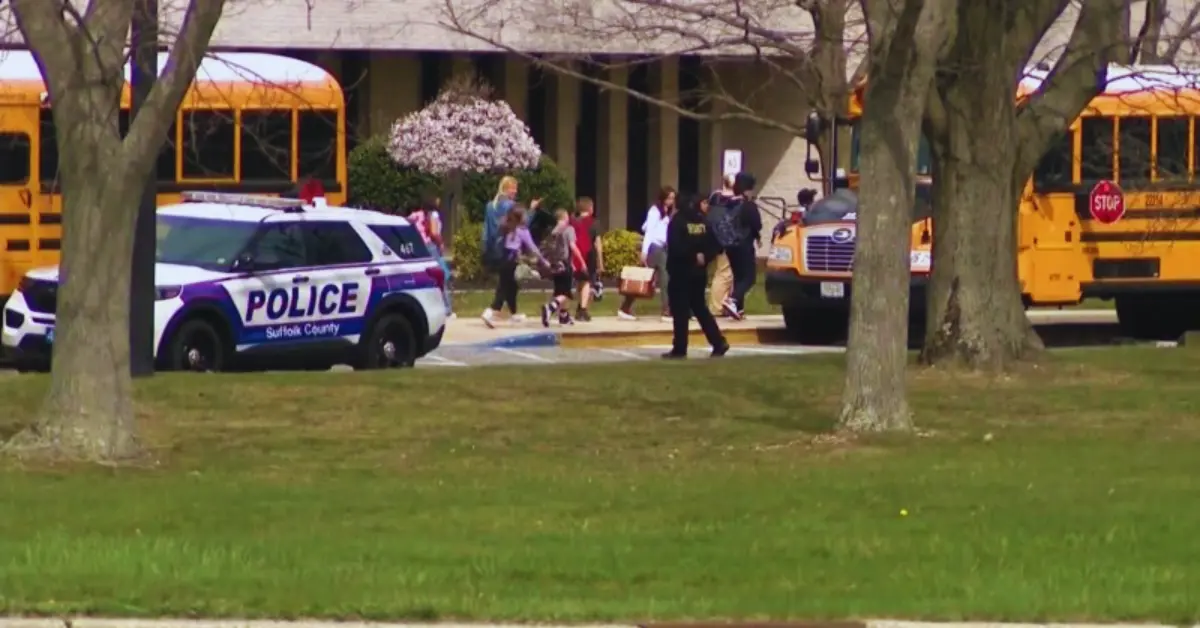 Authorities identified the individual as a police officer attending the school for his child after conducting an investigation.
The lockout was already in effect when the school learned who the offender was. As classes were dismissed, Suffolk County police and school security were also present.
The lockout was announced to parents by school administrators. In his letter to parents, the school superintendent said, "
Suffolk County police are actively investigating and responding accordingly. I will provide an addition update as soon as I have more information. Most importantly, the children are safe in the buildings."
Check out more articles of school news as per the following:
Still, many parents hurried to the school to take up their kids out of concern.
"It's a rough day – it's sad we're in this current situation going on," says parent Danielle Finocchiaro. "This is unfortunately the norm; we're all trying to get through it."
Although the district's schools were dismissed on time, extracurricular activities were postponed.
Tyler is a passionate journalist with a keen eye for detail and a deep love for uncovering the truth. With years of experience covering a wide range of topics, Tyler has a proven track record of delivering insightful and thought-provoking articles to readers everywhere. Whether it's breaking news, in-depth investigations, or behind-the-scenes looks at the world of politics and entertainment, Tyler has a unique ability to bring a story to life and make it relevant to audiences everywhere. When he's not writing, you can find Tyler exploring new cultures, trying new foods, and soaking up the beauty of the world around him.