Police discovered two swatting reports made Friday to West Springfield High School were untrue.
At 8:23 a.m., the West Springfield Police Department's non-emergency E-911 phone system received the initial contact. According to police, the school was put on "lockdown" immediately.
According to the FBI, fake 911 calls that involve hostages, gunshots, or other violent acts are what usually start a swatting incident. These calls are intended to get law enforcement involved, usually a SWAT team.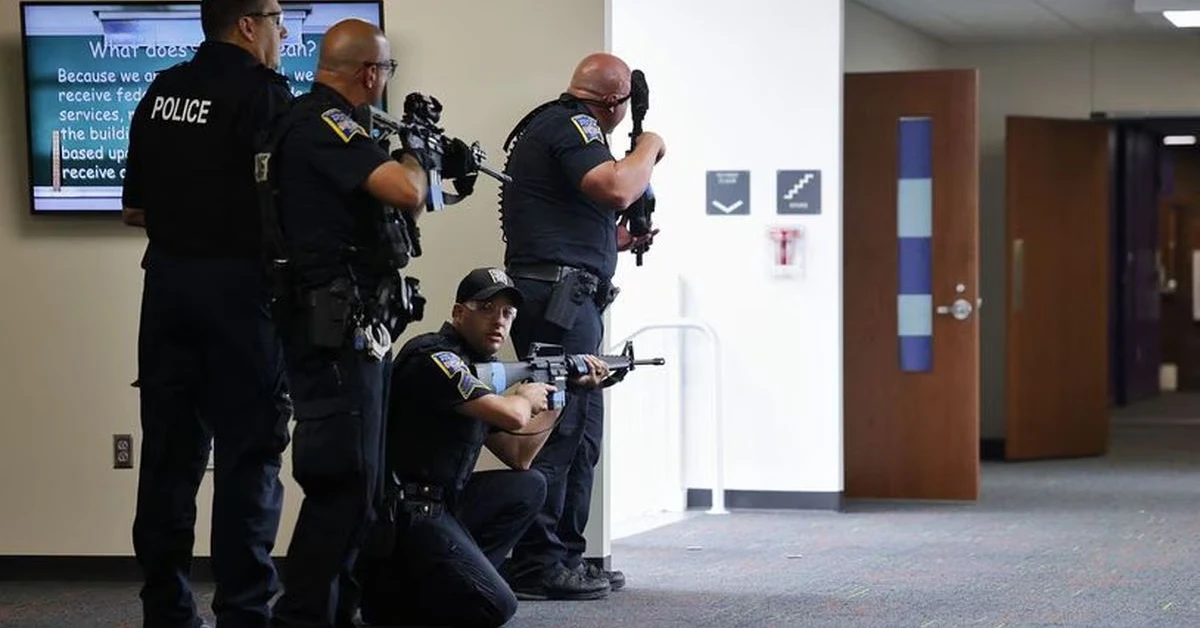 "Due to an overabundance of caution, all members of the West Springfield Police Departments day shift responded to the school, with the first responding Officers joining the Schools Resource Officer within 1-minute of the call being put out for Officers to respond," police said.
Within minutes of the reaction, the threat was determined to be a fake, according to police. A second swatting call was received as the building was being vacated. It was also found to be untrue.
Check out more related articles as per the following:
"The content and context of this threat were consistent with similar 'swatting' calls that have plagued the state's schools in recent weeks," police said.
Several
Massachusetts school
districts were placed on lockdown for several days in a row in February due to threats made by an anonymous phone call. Officials claimed they collaborate with school districts to record and archive the dangers.
At 8:51 on Friday morning, West Springfield High School was deemed safe and permitted to resume regular operations.
Tyler is a passionate journalist with a keen eye for detail and a deep love for uncovering the truth. With years of experience covering a wide range of topics, Tyler has a proven track record of delivering insightful and thought-provoking articles to readers everywhere. Whether it's breaking news, in-depth investigations, or behind-the-scenes looks at the world of politics and entertainment, Tyler has a unique ability to bring a story to life and make it relevant to audiences everywhere. When he's not writing, you can find Tyler exploring new cultures, trying new foods, and soaking up the beauty of the world around him.