A prosecutor urged a judge Friday to sentence the kid who killed four students at his Michigan high school to life in prison, arguing that his methodical plotting and "appetite for violence" should keep him locked up indefinitely.
"He only stopped because there were no more people to shoot at." "Those kids had been trained to go into lockdown, and they did," Karen McDonald explained.
"There were hundreds of kids in that building who wrote and texted their parents very similar things: 'There's a shooter. I'm terrified. 'I adore you.'… They were defenseless — like the birds," McDonald said, referring to evidence that the shooter enjoyed torturing birds.
Her closing words came at the end of a stressful four-day hearing determining whether Ethan Crumbley, 17, would receive a life sentence for the attack at Oxford High School or a reduced sentence that may eventually qualify him for parole.
Because of the shooter's age – he was 15 at the time — Oakland County Judge Kwame Rowe must consider his maturity, mental health, turbulent home life, and other factors established by the United States Supreme Court. A life sentence for a minor is unusual, and the burden is on the prosecutor to demonstrate that it is appropriate.
Crumbley admitted to murder, terrorism, and other charges. If Rowe does not select life in prison, the shooter will face a minimum prison sentence of 25 to 40 years.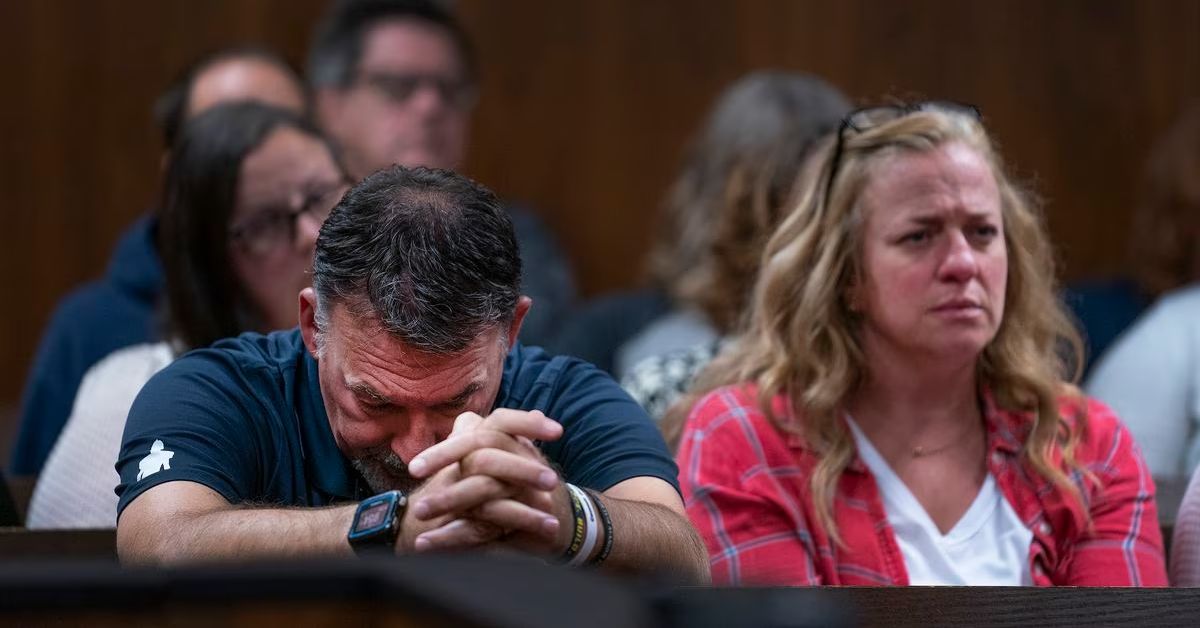 "Even if the defendant changes and finds some peace and meaning in his life other than torturing and killing, that does not mean he will ever be allowed to live freely among us," McDonald said.
On September 29, the judge will announce his choice on a life sentence, followed by the actual sentencing on December 8.
Dr. Lisa Anacker, a psychiatrist who evaluated the gunman at a state psychiatric facility, was the final witness. According to Michigan law, he was not mentally ill at the time of the shooting.
Anacker stated that after surrendering, he interacted effectively with police, followed directions, and shown no unusual behavior.
Crumbley's attorneys have contended that he was in a downward spiral by the fall of 2021 due to his parents' neglect, who bought a rifle and took him to a shooting range to try it out.
Colin King, a psychologist, testified on Aug. 1 that the boy was a "feral child" because of his family environment and was mentally ill at the time of the shooting.
"Ethan was at his breaking point, and no one stepped in," defense counsel Paulette Michel Loftin told the judge. "Ethan had dropped out of the bowling team. He had resigned from his job. He was failing nearly every subject. He ate lunch by himself. His closest and most faithful companion had abandoned him.
A Tweet posted by the official account of The Epoch Times. You can also find out more information by reading below tweet:-
A prosecutor urged a judge Friday to impose a life sentence on the teenager who killed 4 students at his Michigan school, arguing that his methodical planning and "appetite for violence" should keep him locked up forever. pic.twitter.com/D4hrDXG4YE

— The Epoch Times (@EpochTimes) August 20, 2023
"His dog died," Loftin explained. "He was having hallucinations." He could hear voices. He was in a bad mood. He was contemplating suicide."
She mentioned a scary drawing uncovered by a teacher just hours before the shooting. It had a bloodied body and a rifle pointing at the words, "The thoughts won't stop." Please assist me." The teen was permitted to remain in school.
"The prosecutor was correct: He did not come out and reveal his plan to the counselor." But did he really have to? Wasn't it self-evident?" Loftin stated. Nonetheless, she stated that "his sick brain can be repaired."
More than 40 individuals packed the courtroom, including family members of victims who sobbed as the prosecutor recounted the incident meticulously and provided the precise times of fatalities.
McDonald quoted excerpts from the shooter's journal about his wish to see kids suffer and his likelihood of spending the rest of his life in jail.
If you're interested in reading about the recent news, you can check out the below links:-
She claimed Crumbley spent significant time organizing the attack, even putting toilet paper in his ears to muffle the sound of 32 gunshots. McDonald stated that he looked for an online map of the school, discovered that Michigan does not have the death penalty, and investigated which prisons are reserved for teenagers.
"He relished his appetite for violence, even admitting it was wrong by saying things like, 'I love the darkness.'" 'It feels good,' remarked the prosecutor.
James and Jennifer Crumbley, the shooter's parents, have been charged separately with involuntary manslaughter. They are accused of keeping a gun in the house and ignoring his mental health.
Buck Myre, the father of deceased student Tate Myre, said prosecutors demonstrated that the gunman deserved to be sentenced to life in prison. But he's also angry at the school district for what he calls a "epic systematic failure" to recognize that the adolescent was in crisis before to the shooting.
"Life without the possibility of parole or 50 years — it doesn't bring the kids home," Myre told reporters. "It does not bring accountability to what we believe should be a massive systematic change."
Please stay connected with us on blhsnews.com for more articles and recent news.
Tyler is a passionate journalist with a keen eye for detail and a deep love for uncovering the truth. With years of experience covering a wide range of topics, Tyler has a proven track record of delivering insightful and thought-provoking articles to readers everywhere. Whether it's breaking news, in-depth investigations, or behind-the-scenes looks at the world of politics and entertainment, Tyler has a unique ability to bring a story to life and make it relevant to audiences everywhere. When he's not writing, you can find Tyler exploring new cultures, trying new foods, and soaking up the beauty of the world around him.