Senator Ron Wyden (D-Ore.) and Congresswoman Val Hoyle (D-Ore.) of Oregon's 4th congressional district met with fire officials to discuss Oregon's recent wildfires.
The Flat, Bedrock, and Lookout fires have burned over 60,000 acres and forced widespread evacuations across the state. The current wildfires in Canada have allowed other legislators to witness what Oregon is going through.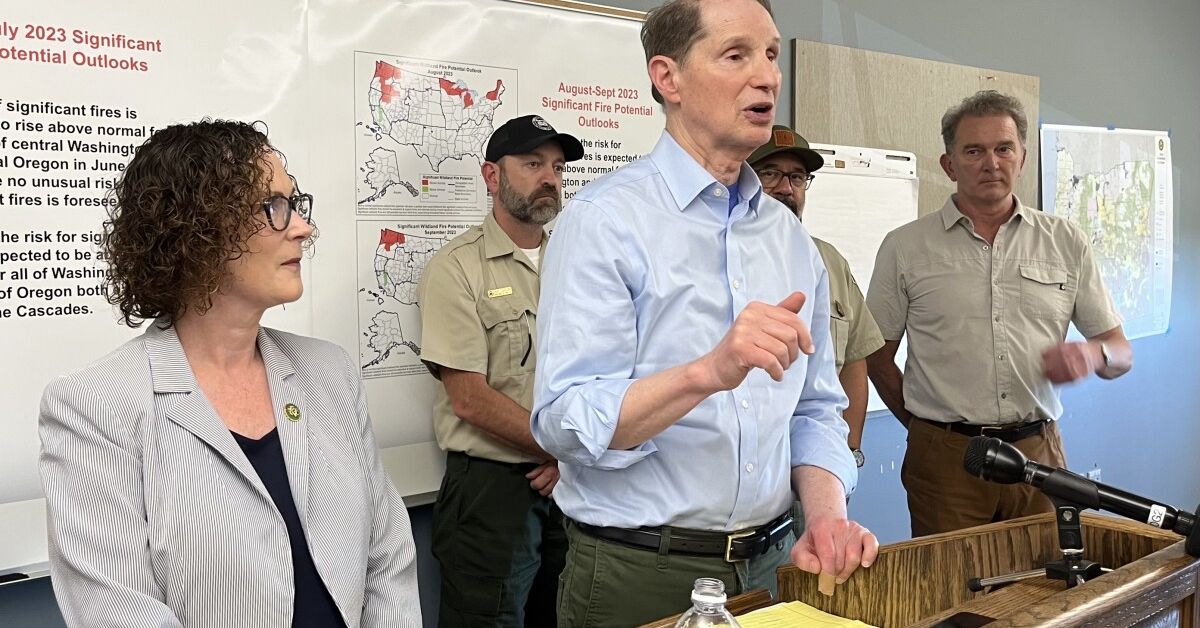 When they were dealing with the air quality we deal with every summer, the senator and I used it as an opportunity to let our colleagues know this is what we deal with every year, making it real.
This visibility strengthens the case for other Washington officials and is hoped to lead to increased aid for climate-related calamities. Senator Wyden stated that smoke from Canada was coming down to D.C., casting additional light on the wildfire situation.
Look at the tweet posted by the Offical account of Val Hoyle:-
"Rep. Val Hoyle said she was woken up Sunday night by the Level 3 evacuation notice…for the Lookout Fire, and says she was grateful for the alert. She advises all [residents] in Lane County to set aside similar emergency precautions."https://t.co/HJEbFmOAOa

— Val Hoyle (@RepValHoyle) August 15, 2023
It was hugely important, stated Senator Wyden. And, you know, the fact is that Congress is finally recognizing the gravity of the climate threat.
Sen. Wyden stated they focus on raising awareness about fires, climate change, and wildfire prevention. He and Hoyle believe they can persuade Democrats and Republicans to support combating fires and climate change.
Please stay connected with us on blhsnews.com for more articles and recent news.
Tyler is a passionate journalist with a keen eye for detail and a deep love for uncovering the truth. With years of experience covering a wide range of topics, Tyler has a proven track record of delivering insightful and thought-provoking articles to readers everywhere. Whether it's breaking news, in-depth investigations, or behind-the-scenes looks at the world of politics and entertainment, Tyler has a unique ability to bring a story to life and make it relevant to audiences everywhere. When he's not writing, you can find Tyler exploring new cultures, trying new foods, and soaking up the beauty of the world around him.