Tennessee's House and Senate will convene for a special session Monday to examine mental health and gun policy, months after a school shooting in Nashville killed six people, including three children.
When the session begins at 4 p.m., Republican Gov. Bill Lee is anticipated to discuss his legislative and budget priorities. CDT.
"As our nation faces evolving public safety threats, Tennessee remains vigilant and is taking continued action to protect communities while preserving the constitutional rights of law-abiding citizens," Lee said in a statement.
"In the months leading up to the special session on public safety, we listened to Tennesseans and collaborated with General Assembly members to identify thoughtful, practical measures to strengthen public safety across our state, including steps to support law enforcement, address mental health, prevent violent crime, and stop human trafficking."
Lee will make many proposals to the legislature. The most notable of these is the formulation of Executive Order 100. All weapons dealers must enter buyer information into the Tennessee Instant Check System for background checks or report to the Tennessee Bureau of Investigation within 72 hours.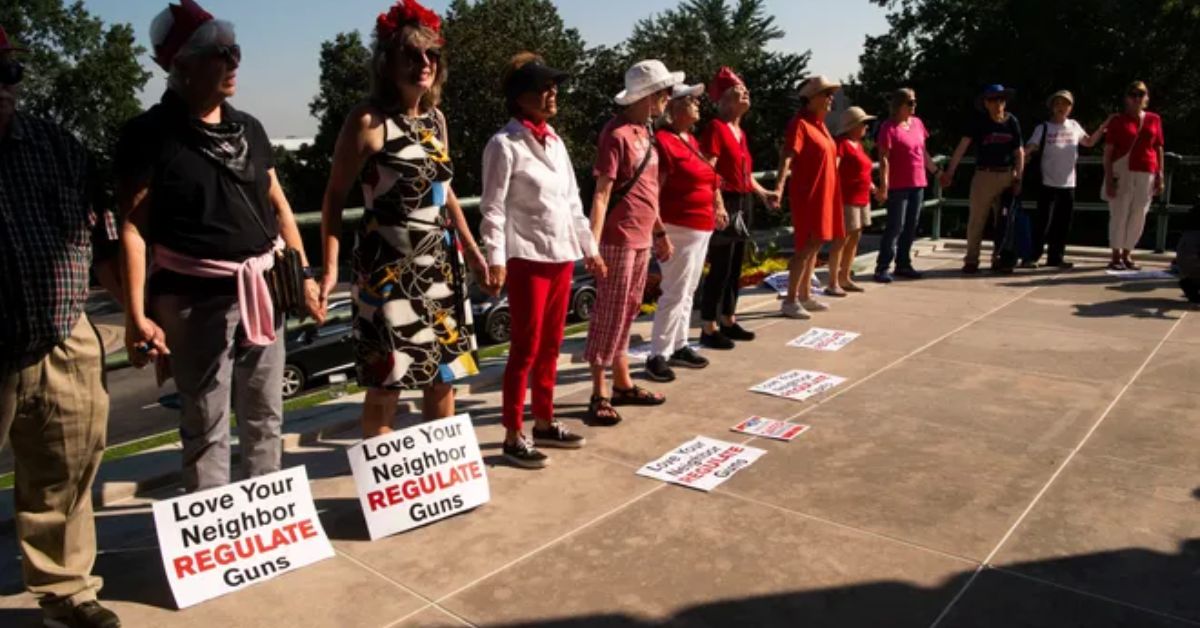 Lee proposes policies to encourage safe handgun storage, such as abolishing taxes on firearm safes and other safety devices and distributing free gun locks.
He is requesting that the federal government equal Medicaid spending for mental health and substance abuse services, and one of his budget objectives is to train and retain mental health specialists.
The Tennessee Firearms Association's executive director, John Harris, has been one of the nation's most outspoken opponents of gun regulation. He has been particularly harsh on Lee and the special session.
"Gov. Lee made it clear that he wanted to call the special session to pass gun control legislation — at least that's what he said publicly," Harris said in an email from his organization. "The extraordinary event was ostensibly in response to the Covenant School murders." But, constitutionally, is that a truly extraordinary event? Obviously, no."
If you're interested in reading about the recent news, you can check out the below links:-
With a 42% increase in firearm-related mortality from 2018 to 2021, guns have become the most significant cause of death among children in the United States.
For the special session, more than 200 measures have been filed in the Tennessee House and Senate, both of which are controlled by Republicans.
Training requirements for gun licenses, handgun-carrying regulations for private schools, and procedures for responding to fire alarms activated in the face of an active shooter are among the proposals.
A crowd gathered outside the Tennessee Capitol in Nashville hours before the session, including supporters and opponents of new gun safety regulations. Rep. Antonio Parkinson, D-Memphis, tweeted that the Proud Boys are among those protesting the measures.
This was outside the capitol today. So this is how the special session is going to go this week in Tennessee? Oh ok. pic.twitter.com/icFmx9Pxov

— State Representative Antonio Parkinson (@TNRepParkinson) August 21, 2023
Moms Demand Action, a non-profit organization that fights for gun-control policies, was also present outside the Capitol.
"Our message: If Tennessee lawmakers won't take meaningful action to prevent gun violence in our schools and communities, we will replace them with those who will," the organization tweeted.
NOW: Our volunteers have converged on the Tennessee statehouse as lawmakers hold a special session on public safety.

Our message: If Tennessee lawmakers won't take meaningful action to PREVENT gun violence in our schools and communities, we will replace them with those who will.… pic.twitter.com/ghMWrUuUAL

— Moms Demand Action (@MomsDemand) August 21, 2023
The shooting at the Covenant School on March 27 triggered heated debates on the state House and Senate floors, resulting in the expulsion of two Democratic members for protesting within the Capitol. Reps. Justin Jones of Nashville and Justin Pearson of Memphis were re-elected to the House in a special election earlier this month.
Pearson, Jones, and Rep. Gloria Johnson risked expulsion in April after using a megaphone to demand gun change in the aftermath of the school shooting. Pearson and Jones, both Black, were expelled, but Johnson, a White woman, was not.
Please stay connected with us on blhsnews.com for more articles and recent news.
Tyler is a passionate journalist with a keen eye for detail and a deep love for uncovering the truth. With years of experience covering a wide range of topics, Tyler has a proven track record of delivering insightful and thought-provoking articles to readers everywhere. Whether it's breaking news, in-depth investigations, or behind-the-scenes looks at the world of politics and entertainment, Tyler has a unique ability to bring a story to life and make it relevant to audiences everywhere. When he's not writing, you can find Tyler exploring new cultures, trying new foods, and soaking up the beauty of the world around him.