There has been a nationwide crisis in student mental health, and in response, several school districts are suing major social media corporations like TikTok and YouTube.
Earlier this month, Clarksville-Montgomery County Schools filed a lawsuit with the help of the law firms Frantz Law Group in California and Lewis Thomason in Tennessee.
One of the lawyers helping to coordinate the case, Knoxville's Chris McCarty, has claimed that other districts in Tennessee are considering joining the lawsuit.
Just this week, the nation's top health official warned young people about the dangers of social media, and now this case has arrived in Tennessee.
Dr. Vivek Murthy, the U.S. Surgeon General, has stated that while social media has its benefits, the full extent of its impact on adolescents' mental health is unknown and that it "can also have a profound risk of harm."
His 19-page guideline may help school districts' claims that they should not be responsible for remediating students' negative experiences with applications that pose risks to their mental and emotional well-being.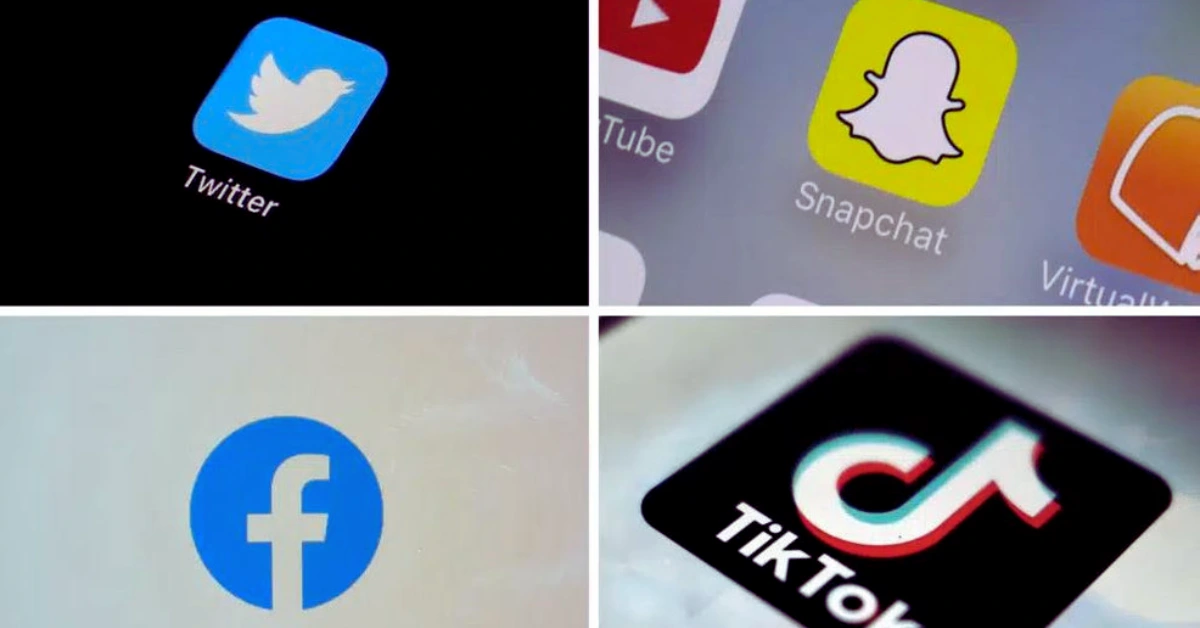 Clarksville-Montgomery County school administrators have described the fight against cyberbullying, mental health illnesses, classroom disturbances, threats of school violence, and students' access to inappropriate content as an "uphill battle" in recent years.
The district serves 38,000 students at 45 schools and is the seventh largest in Tennessee. It is located near the Kentucky border and a U.S. Army base.
"It is time for social media companies to be held accountable for the lack of monitors, controls, and cooperation to protect children and our society,"  The complaint was announced in an email sent to parents, staff, and other stakeholders on May 11 from the district.
The district asks for various things from the businesses, including compensation for damages and education and therapy programs for problematic social media use.
"This is an effort to bring about real change," On Thursday, McCarty shared this with Chalkbeat.
The school district filed a 109-page complaint against Facebook, Instagram, TikTok, Snapchat, and YouTube, alleging that the companies' addictive algorithms are harming young people who use their services.
The lawsuit further alleges that the defendant's actions have contributed to a "crisis" in students' mental and emotional health, including an uptick in anxiety, sadness, and thoughts of self-harm, as well as the proliferation of exploitative content that promotes disorderly behavior, unhealthy social comparison, and cyberbullying.
Take a look at the Twitter post we've posted down below in which the TN school system is suing social media companies over student mental health:
TN school system suing social media companies over student mental health https://t.co/hylP2ogvzR

— Kenley Hargett (@kenleyontv) May 26, 2023
"If you ask any principal or teacher how often they deal with problems related to social media, it's not a monthly or weekly thing. It's a daily thing," McCarty says.
A representative for Snapchat claimed the company places a premium on its customers' security and happiness and that the service was not made to promote mindless browsing.
"We aren't an app that encourages perfection or popularity, and we vet all content before it can reach a large audience, which helps protect against the promotion and discovery of potentially harmful material," the company stated.
"While we will always have more work to do, we feel good about the role Snapchat plays in helping friends feel connected, informed, happy, and prepared as they face the many challenges of adolescence."
On Thursday, none of the other defendants responded to demands for comment.
The Suit Follows School District Cases Against Juul Labs
When Seattle became the first school district to sue internet companies for students' mental health in January, legal experts were divided over the outcome.
According to Chalkbeat, one industry expert believes the lawsuit could result in significant reforms. Others, though, have warned that it may not amount to much.
Since then, many more school districts have launched lawsuits against social media corporations, claiming they are putting profits ahead of users' mental health.
According to the plaintiffs, those demographics spend a disproportionate amount of time on the platforms, attributing stress and worry to their use.
On Thursday, an attorney for the mass-action litigation company Frantz Law Group announced that 500 school districts in 32 states had hired the firm to file similar lawsuits.
In previous litigation against Juul Labs Inc., a manufacturer of nicotine vaping devices, the firm represented over a thousand school districts, alleging that the corporation targeted and marketed to young people.
If you are interested to know more about this news, we are provided the link below:
Payments totaling billions of dollars have been distributed to people, municipalities, and educational institutions due to settlements reached in recent months.
Clarksville-Montgomery County Schools is among the several school districts that have retained the services of the same attorneys to seek legal action against social media corporations.
"When we mentioned social media was the next fight, the district was the first one to jump out of the gate,"  Clarksville-Montgomery County said McCarty.
Proving A Mental-health Link Could Be Difficult
Frantz Law Group's senior litigator William Shinoff says the recent U.S. surgeon general's advice supports many of the arguments made by his company.
"It's extremely helpful," Shinoff says, "as it restates what we are alleging in our lawsuit."
Much anger is directed at social media businesses in the court of public opinion. Still, it's not always easy to connect what they sell and the mental health of today's students.
For instance, how do children and teenagers feel about the pandemic? What about other stresses and the importance of parental guidance?
"We're having a mental health crisis in general and everybody wants to point the finger at social media,"  Pamela Wisniewski, an associate professor of human-computer interaction at Vanderbilt University and a recognized authority on social media, made this observation.
She pointed out that a public health concern exists across racial and cultural lines, urban and rural places, and socioeconomic divides due in part to a chronic lack of therapists and inexpensive treatment choices.
"We should look at reform holistically," Wisniewski stated, "to better support schools, provide more mental health training, and create stronger communities to create a network of social support."
Tyler is a passionate journalist with a keen eye for detail and a deep love for uncovering the truth. With years of experience covering a wide range of topics, Tyler has a proven track record of delivering insightful and thought-provoking articles to readers everywhere. Whether it's breaking news, in-depth investigations, or behind-the-scenes looks at the world of politics and entertainment, Tyler has a unique ability to bring a story to life and make it relevant to audiences everywhere. When he's not writing, you can find Tyler exploring new cultures, trying new foods, and soaking up the beauty of the world around him.