From Bill Pike – My first teaching position began at Martinsville Junior High School in Martinsville, Virginia, in August 1975. There was no message to "look out for pupils who might have a gun" in my education classes, during my student teaching, or my orientation to the school system.
About 50 years later, teenagers still bring weapons to school in Virginia and throughout the United States. Students and guns have been involved in countless disasters. Whatever lessons we have drawn from these catastrophes, they are insufficient.
When a first grader at Richneck Elementary School in Newport News, Virginia, brought a gun to school on January 6, 2023, and shot his teacher, shockingly, that lesson was still being learned by schools and the communities where those schools were located. How does this keep happening? Can we learn from our past catastrophes as parents, educators, and citizens?
In classrooms, guns are nothing new. I was an assistant principal at a sizable high school in Henrico County, Virginia, in the late 1980s and early 1990s. Typically, administrators learned that a pupil had a pistol on school property through a tip from a concerned student. Fortunately, there was never a shooting during those revelations.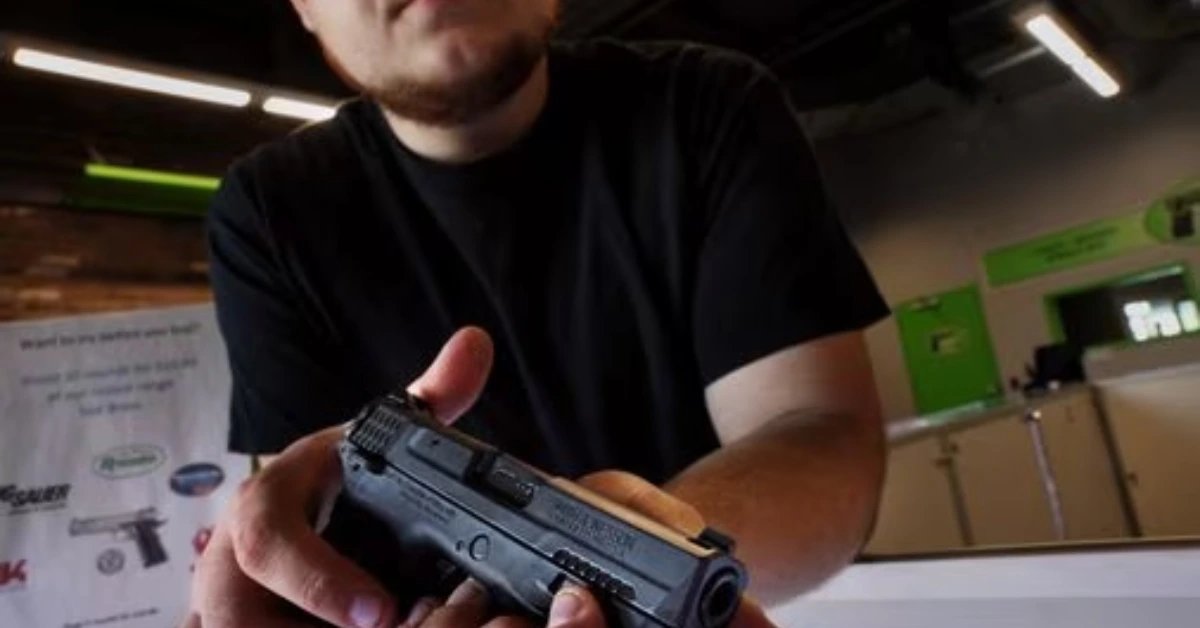 School systems have used many strategies in response to the gun epidemic. Codes of conduct have been updated. New local, state, and federal legislation has been adopted to limit the use of weapons on school property. There are extensive safety plans in place.
Budgets support the hiring of school resource officers. Metal detectors for screening pupils and guests are frequently included in budgets.
Despite These Interventions, A Student Can Still Arrive At School With A Gun. Why?
The short answer is that America loves guns.
Four out of ten American citizens, including 30% of those who directly own guns, live in homes with firearms, according to a June 2021 Pew Research Center survey of 10,606 persons. There are a lot of guns there. This does not consider the number of firearms an individual owns without proper documentation.
Compare those figures for gun ownership to those from the Annie E. Casey Foundation's August 2022 report: One in three children in the United States, or about 24 million children, are in single-parent households.
If there is a link between gun ownership and the breakdown of American families and parenting abilities within those households, what might it be? Parenting is a challenging, demanding job, whether a single parent, a blended family or a traditional family.
How many tragic school shootings and gun ownership on school property are caused by erosion and parenting difficulties?
Although it is understandable for students, parents, teachers, school administrators, and community leaders to be worried about school safety, that safety extends beyond the possibility of a student bringing a gun.
Today, it's likely that at least one kid will violently disrupt class somewhere in the building. Student-to-student, student-to-instructor and student-to-school administration interactions are all examples of disruptive conflicts. The school and security staff who step in to break up a fight between several pupils run the risk of becoming hurt, as well as the participants.
Both violent, disruptive behavior and having a firearm on school property hurt the morale of non-disruptive students, parents, teachers, and administrators. Also, when these disruptions are broadcast, and on social media, that lousy morale permeates the school's population.
Do these disruptive outbursts encourage parents to remove their kids from unsafe schools and enroll them in private or homeschooling programs instead?
When a teacher resigns, the identical inquiry must be made: Was that resignation motivated by worries for their safety and aversion to aggressive students?
It is a strenuous effort to meet our children's educational needs. I believe the strain on teachers in our schools to provide high-quality instruction while controlling the classroom climate is now intolerable. Despite their best efforts, instructors lack respect and backing.
How Do We Address These Challenges?
It's crucial to acknowledge how our families are eroding. Indeed, I had a lot of positive interactions with single parents throughout my career in public education. Unfortunately, that doesn't always happen.
At the root of this instability in families and communities are pernicious generational cycles linked to poverty, substandard housing, low employment, poor physical and mental health, inadequate nutrition, and a lack of safety.
When we acknowledge these flaws, we must consider whether the essential community services provided at the local, state, and federal levels effectively address the needs of students and their families. If these models don't work, we must have the guts to perform our research and start long-overdue reforms.
Here are more related articles we are posted:
Realizing that our divisions, differences, incivility, and poor listening skills will only continue to harm kids is crucial.
"I want you to know how fast time is," the late American novelist and former teacher Pat Conroy wrote. Nothing is as quick as that. This is how life works: a heartbeat and an eye blink. The only major surprise in life is this one.
Time is not on our side, as Mr. Conroy observes well. Although we must finally admit the problems with public education, schools cannot be the only solution to our nation's problems.
To strengthen our schools, active cooperation from all facets of our communities will be required. The schools that contributed to the development of America will probably be destroyed if we keep putting ourselves in a position of denial, mistrust, and division.
That cannot be accepted.
Tyler is a passionate journalist with a keen eye for detail and a deep love for uncovering the truth. With years of experience covering a wide range of topics, Tyler has a proven track record of delivering insightful and thought-provoking articles to readers everywhere. Whether it's breaking news, in-depth investigations, or behind-the-scenes looks at the world of politics and entertainment, Tyler has a unique ability to bring a story to life and make it relevant to audiences everywhere. When he's not writing, you can find Tyler exploring new cultures, trying new foods, and soaking up the beauty of the world around him.