Tory Lanez was sentenced to ten years in jail on Tuesday for shooting rap megastar Megan Thee Stallion in both feet at a party at Kylie Jenner's house on July 12, 2020.
Lanez, real name Daystar Peterson, maintains his innocence, but he was convicted of three felonies in December 2022: assault with a semiautomatic pistol, discharging a firearm with gross carelessness, and carrying a loaded, unlicensed firearm in a vehicle.
View this post on Instagram
His sentencing brings to an end a tumultuous, highly publicized ordeal in which Megan Thee Stallion, real name Megan Jovon Ruth Pete, was subjected to "repeated and grotesque attacks," according to Los Angeles County District Attorney George Gascón, who praised Megan's "courage and vulnerability" during the trial.
"I view myself as a survivor," Megan told Elle in April, a few months after the verdict. "I have truly survived the unimaginable," she said, referring to the skepticism thrown on her tale and attacks from the public and peers.
The 28-year-old utilized the violent assault and subsequent meme-ification of her pain to highlight the dearth of assistance for Black women experiencing interpersonal violence.
"Black women are so unprotected & we hold so many things in to protect the feelings of others w/o considering our own. It might be funny to y'all on the internet and just another messy topic for you to talk about but this is my real life and I'm real life hurt and traumatized," she wrote on Twitter.
Black women are so unprotected & we hold so many things in to protect the feelings of others w/o considering our own. It might be funny to y'all on the internet and just another messy topic for you to talk about but this is my real life and I'm real life hurt and traumatized.

— TINA SNOW (@theestallion) July 17, 2020
Megan's path to justice was not easy, but this moment may provide hope for other abuse victims.
Domestic Violence And The Justice System
Although Lanez will do time (his lawyer, Jose Baez, believes the rapper did not receive a fair trial and seeks to appeal the sentence), many abusers do not face incarceration.
According to a Psychology Today research, less than 2% of domestic violence perpetrators ever face prison time. When the police are contacted, 90% of the time, the criminal is not arrested.
According to Natalie Jambazian, a marriage and family therapist, those statistics, along with a fear of retaliation, might make victims hesitant to report abuse at all. "There are a couple of reasons why survivors don't immediately tell police officers," she explains. "The perpetrators may endanger their lives or reputation, instilling fear and panic." Jambazian observes a significant disparity between the number of abusers who serve prison time and the number of women who are victims of interpersonal violence.
"There aren't many people [being persecuted], but one in every four women is experiencing this abuse," Jambazian says.
This figure is more than 40% for Black women. Furthermore, according to the Centers for Disease Control and Prevention, Black women are three times more likely than white women to be killed as a result of domestic abuse. It is also one of the main causes of death for Black women aged 15 to 35.
Black women may be less likely to report domestic abuse as well, maybe due to the fragile connection between Black people and the police. According to Washington Post data, black persons are killed by police officers at more than twice the rate of white people.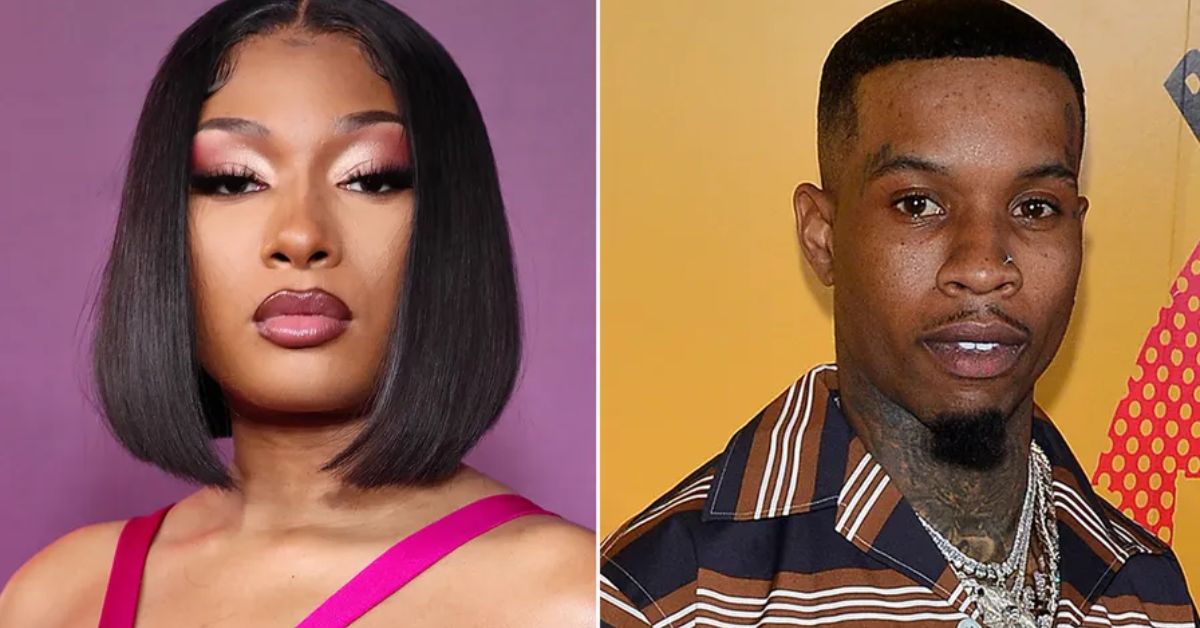 Megan said to Gayle King on CBS Mornings that her fear of harassment by law enforcement was the reason she initially lied to authorities about the shooting, telling them she had "stepped on glass."
"I was just trying to protect everyone because I didn't want the cops to kill us." "Even though this person had just done this to me, my first reaction was to try to save us," she said, adding that she "didn't want to see anyone die."
How Can This High-Profile Case Help Other Victims?
Data show that justice is rare in domestic abuse situations, but Megan's victory may be viewed as a "healing" experience for other victims — an understandable reaction, according to Jambazian.
"Seeing someone else receive justice brings a sense of relief and celebration." "It's almost like a release of their own trauma," Jambazian explains.
She also believes that this will inspire others to pursue justice. "Whether or not you're a celebrity, it's a great way to show survivors that justice can be served." The truth always wins, and when it does, the judicial system can act in their favor."
While the average person dealing with the aftermath of an abusive situation is unlikely to face indirect slights from A-list rappers or hordes of comments from crazed fans, Jambazian believes Megan's candor throughout the case contributes to the destigmatization of abuse-related experiences.
"Megan speaking her truth validates survivors, encouraging them to talk about their trauma, share their story, and recognize that this is an epidemic that has been silenced for far too long," Jambazian adds.
Please stay connected with us on blhsnews.com for more articles and recent articles.
Tyler is a passionate journalist with a keen eye for detail and a deep love for uncovering the truth. With years of experience covering a wide range of topics, Tyler has a proven track record of delivering insightful and thought-provoking articles to readers everywhere. Whether it's breaking news, in-depth investigations, or behind-the-scenes looks at the world of politics and entertainment, Tyler has a unique ability to bring a story to life and make it relevant to audiences everywhere. When he's not writing, you can find Tyler exploring new cultures, trying new foods, and soaking up the beauty of the world around him.