After an altercation at a graduation celebration, a kid was shot and mu*dered early on Sunday outside an Atlanta high school, told the authorities.
As per the Atlanta Police Department, around 2:27 a.m., shots were fired at many people near Benjamin E. Mays High School.
Authorities claimed they found a 16-year-old who was critically injured when they arrived on the site. She passed away from her wounds after being taken to the hospital, said the police.
Breasia Powell was mu*dered in the event, according to confirmation from the Fulton County Medical Examiner's Office to ABC News.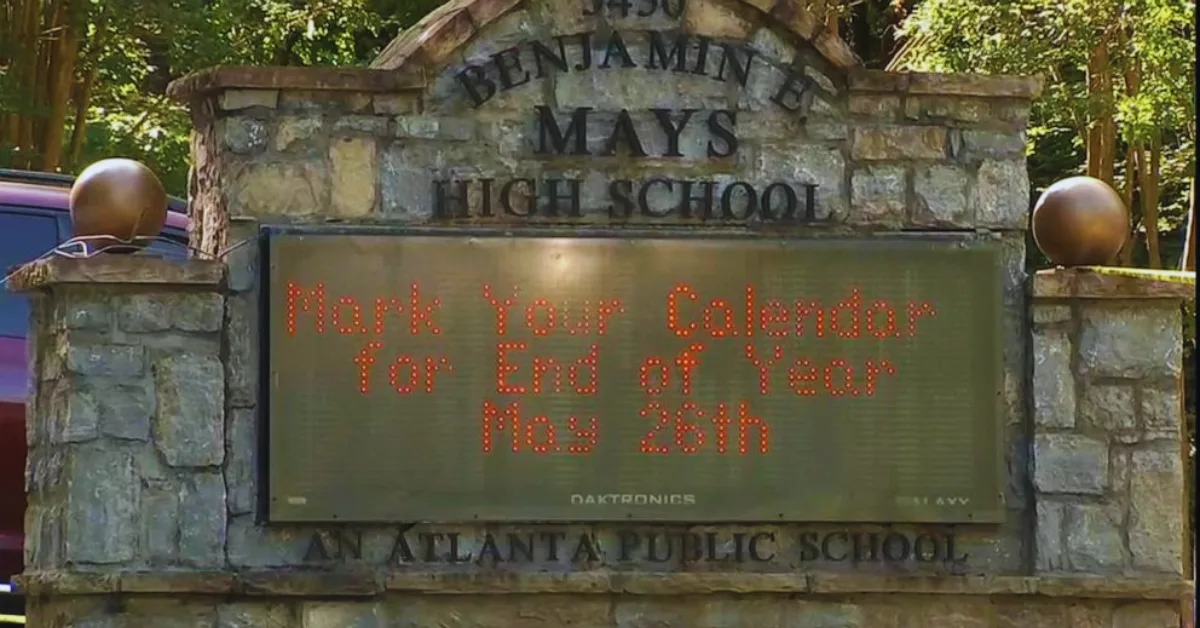 As per the authorities, a 16-year-old boy who had a g*nshot wound from the same event also checked himself into the hospital. His situation is stable right now.
The Atlanta Mayor Andre Dickens said Powell was due to start working for the City of Atlanta on Tuesday as a participant in their juvenile employment program.
According to the police and the school district, Atlanta Public Schools Police turned the investigation over to Atlanta Police Homicide.
A Twitter post from ATS Public School in which they told the same incident:
APS Family, early Sunday morning, two teenagers were shot during an unauthorized gathering at the end of the exiting driveway at Benjamin E. Mays High School. pic.twitter.com/6mqkQiyTBm

— ATL Public Schools (@apsupdate) May 28, 2023
As per the Atlanta Homicide Department, there are grounds to think those responsible were also in their high school years. A $10,000 Crime Stoppers reward is also offered in connection with information on the incident.
Dickens claimed to have a close bond with the neighborhood surrounding Benjamin E. Mays High School, where he graduated.
Read more recent news of schools we are covered on this site:
Dickens said students should have a "fun, enjoyable, safe summer" without violence. He expressed the hope that kids would make thoughtful and moral choices and urged parents to remain informed of where their children were at all times.
As stated by Dr. Lisa Herring, the district's superintendent, Atlanta Public Schools will continue to provide job resources and mental health services to children and their families.
Herring stated, "We recognize that this impact creates trauma."
All students in the district are eligible for free telemedicine and counseling services. As reported by the community, Benjamin E. Mays High will have crisis teams for teachers and parents who may need to find services for the summer.
Tyler is a passionate journalist with a keen eye for detail and a deep love for uncovering the truth. With years of experience covering a wide range of topics, Tyler has a proven track record of delivering insightful and thought-provoking articles to readers everywhere. Whether it's breaking news, in-depth investigations, or behind-the-scenes looks at the world of politics and entertainment, Tyler has a unique ability to bring a story to life and make it relevant to audiences everywhere. When he's not writing, you can find Tyler exploring new cultures, trying new foods, and soaking up the beauty of the world around him.