Following a shooting at a community college in North Carolina that put students and staff on lockdown just days after six people were killed in a mass shooting at an elementary school in Tennessee, two suspects are still at large.
According to Winston-Salem Police, at about 10:10 a.m. on Thursday, police responded to reports of gunfire on the Forsyth Tech Community College main campus in Winston-Salem, North Carolina.
All Forsyth Tech students, staff, and professors were advised to take cover after receiving an "active shooter" alarm.
"We are experiencing an active shooter situation. Law enforcement is on site. The campus is on lockdown with shelter in place for all students, faculty and staff," the alert said.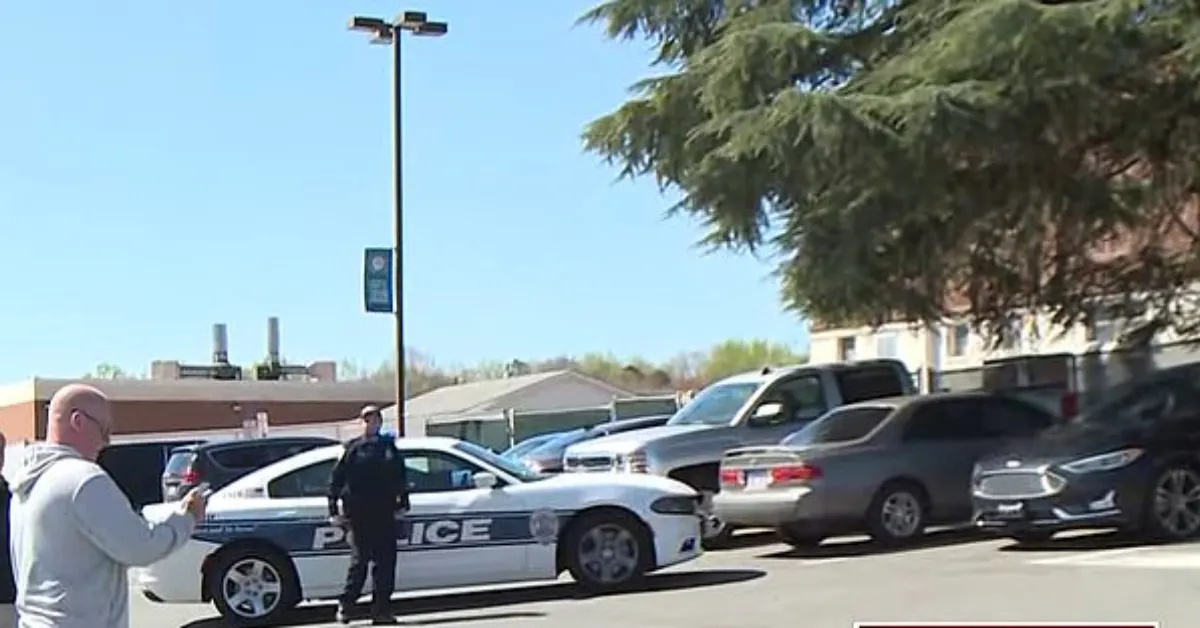 There was not an active shooter on campus as of 11:50 a.m., according to police and the institution.
"We can confirm there is no active shooter on the campus of Forsyth Tech. There is still an active investigation on the campus. There are no other threats to any other schools in the area," police said.
There is still a shelter in situ. It is yet unknown if the incident resulted in any injuries or fatalities.
Even though authorities have officially confirmed no ongoing shootings, the situation is still a mess, and two male suspects are still at large.
According to WXII12, the suspects are described as having guns and wearing grey and black hoodies.
To find the armed suspects, many police enforcement teams are on the scene, drones have been sent, and a helicopter is circling above the school.
While parents are on the scene looking for their children, nearby schools are also taking cover.
Forsyth Tech student Darius Taylor told Fox8 that shots were fired near the campus building while he was in a studio on the first floor of the Strickland Center.
He claimed that after receiving a warning from the school, authorities arrived right away to take pupils to a secure area beyond the police barrier.
"It's just something you don't expect" said Mr. Taylor.
"The look of sheer terror on my professor's face when he told us there was an active shooter alert is something I can't erase from my mind."
Students from Stokes County Schools visited the college campus during a field trip when the shooting occurred. According to a message from the school principal, all pupils in Stokes County are safe.
"While I do not have all of the details, I can confirm there were Stokes County Schools students on Forsyth Tech's campus at the time of the shooting. All Students have been accounted for and are safe," the superintendent said.
"Stokes County district administration and school staff are on site and have confirmed sixteen students from West Stokes, 14 students from South Stokes, and one student from North Stokes were on campus and are being held there by law enforcement. The main bus from North Stokes had not arrived yet and that bus was re-routed back to North Stokes."
Read more related articles of school news we posted:
"As soon as our students are released, they will come directly back to their school campuses."
"This is still an ongoing investigation, and more information will be made available in the coming hours. Again, there were students from Stokes County Schools on a field trip to Forsyth Tech during the shooting; however, all students and staff who were on these field trips have been accounted for and are safe."
"We do not anticipate there is a threat to any of our schools in Stokes County at this time; however, we have been in contact with our local law enforcement and will be providing extra security to our school's this afternoon."
Anybody with information on the event is urged to call the WSPD at 336-773-7700 or 911 in an emergency.
Patricia Gault is a seasoned journalist with years of experience in the industry. She has a passion for uncovering the truth and bringing important stories to light. Patricia has a sharp eye for detail and a talent for making complex issues accessible to a broad audience. Throughout her career, she has demonstrated a commitment to accuracy and impartiality, earning a reputation as a reliable and trusted source of news.