The University of North Carolina at Chapel Hill was placed on lockdown on Monday, August 28, 2023, as authorities sought an "armed and dangerous person." The culprit was apprehended hours later, and the lockdown was lifted. Zijie Yan, an associate professor, died after being shot inside a science laboratory. Tailei Qi, a university graduate student, was charged with first-degree murder.
Classes were canceled the next day, but one set of students had a job to do: print the Daily Tar Heel, the university newspaper. Emmy Martin, the paper's new editor-in-chief, understood they couldn't run their original cover about the return of UNC football. The shooting had a lasting impact on the students, particularly those who were covering it.
During the incident, the personnel collected text texts sent and received by students. The statements took up the entire page, set out one after the other in big black and red font. "I'm so f****ing scared," "Do you hear shooting?" and "Please stay where you're safe" are among the texts.
The front page of tomorrow's @dailytarheel –

I shed many tears while typing up these heart-wrenching text messages sent and received by UNC students yesterday. Our campus was on lockdown for more than three hours.

Beyond proud of this cover and the team behind it. pic.twitter.com/2gE51TrHZ8

— Caitlyn (she/her) (@caitlyn_yaede) August 30, 2023
Caitlyn Yeade, the Daily Tar Heel's print managing editor, shared the photograph on social media, stating, "Beyond proud of this cover and the team behind it." "If people are moved by the front cover, you should turn the page and keep reading what we're reporting," she adds.
Student journalists are constantly doing an incredible job — and I may be prejudiced, but on this particular occasion, we are in the community, we are the community, and we have so much to share [in terms of] our ideas, feelings, and reporting. I'm just so proud of our team that I don't want folks to stop at this cover."
The striking image instantly went viral. Hundreds of individuals reacted on how unfortunately familiar these texts appeared in a country that has witnessed 477 mass shootings in 2023 alone.
Newtown understands what you are going through. Our hearts are with you.

— Newtown Action Alliance (@NewtownAction) August 30, 2023
Martin, 20, responded to three Yahoo Life questions on making the striking cover, as well as his perspective as a student journalist in an era of on-campus gun violence.
1. What Inspired This Cover?
The Daily Tar Heel is published once a week. On Monday, I was at a college building that was under lockdown. We had planned to publish a football-themed paper this week – a special edition newspaper, our football preview. We were developing on a front page that was entirely dedicated to our quarterback.
We won't be able to host a football preview edition on campus on Wednesday.' So, once we were out of lockdown and everyone was secure, we returned to the newsroom, and I talked with my colleagues about what would work best on the front page. We realized that a standard news page would not suffice because our community was not coming to us for standard material.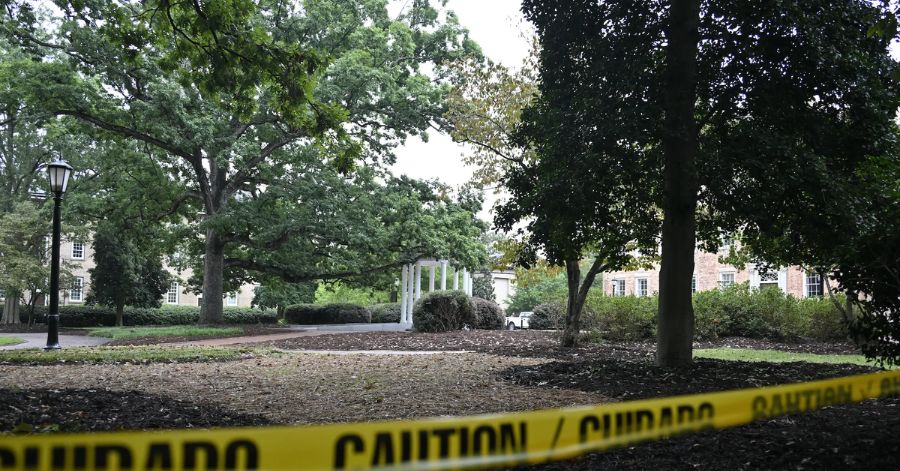 Many students on campus had been frightened by the incident, having been confined in closets and barricaded in libraries, hiding in dark classrooms, and hiding in bathrooms. No one will ever look at the classrooms they were trapped in the same way again. Nobody will ever look at Monday, August 28, the same way again.
Initially, we considered a completely blank front page. We left Monday without knowing how the front page would look. I returned home, and as I lay in bed attempting to sleep, I reflected on all the messages I had received while in lockdown.
2. Where Did The Texts Come From?
I texted our print managing editor, Caitlyn Yaede, and told her this had to be our front page. I awoke the next morning and Slacked the editors of The Daily Tar Heel, asking them to ask anyone they know who might be comfortable sending SMS. I began receiving screenshots of people's texts very immediately after sending that message, individuals I didn't even know.
They probably sent some of the most intimate texts they've ever texted anybody, like 'I'm afraid,' or 'There's a shooter, I don't feel secure,' or 'I wish I could get you.' We began to feature them on the front page. Caitlyn was the one who designed and placed them, and we were all working out what should go on top and which words should be in red.
It's overwhelming to see how people react to it, but it's also really wonderful to see people react so passionately to our cover. I wasn't expecting much from our cover, but it's been amazing to see millions of people view it and hundreds comment on it. It's been unfathomable.
3. What is the Newsroom Like After The Shooting?
It's still not the same in the newsroom, in my opinion. It's still quite silent. It's still a touch less crowded than usual. But those who have stepped up have gone above and beyond, and I'm very proud of the entire team of journalists, editors, photographers, and graphic designers.
It's difficult to balance being a student and a journalist, and having so many people step forward and say, 'I want to assist, I want to cover this,' is not what I expected. It's amazing, and I'm very proud of them.
I had never reported on anything like this before, and I had never been in an active shooter situation, but I had certainly considered what I would do if I were the editor of a university newspaper during a shooting. After witnessing so many shootings on college campuses in recent years, it was on my mind even before I applied for editor-in-chief.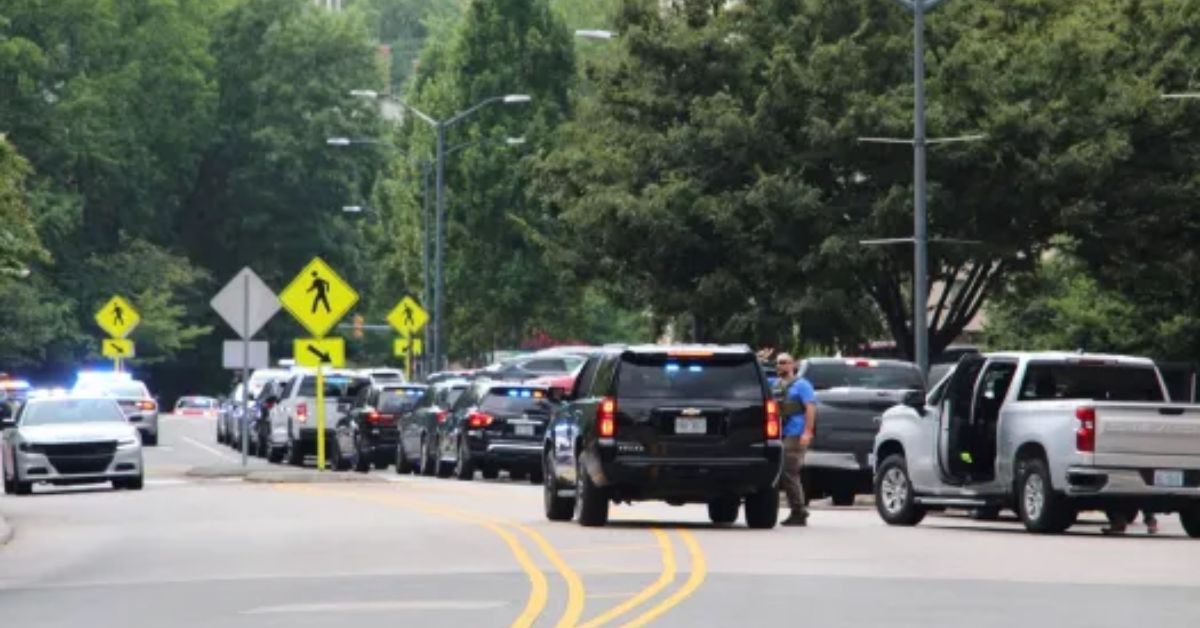 I wanted to make sure I was prepared to lead a newsroom through a difficult incident like a shooting. Even with that cognitive process, or preparation, you don't know what it's like until you go through it. It's been a difficult job, but I'm grateful for the opportunity to serve our community during such a difficult time. It's also reminding me how important our duties are.
People have asked if we're trying to send a message greater than UNC with this cover. When we were designing this cover, we weren't thinking, 'We want to generate national headlines with it.' We were simply attempting to produce a newspaper and a front page that people would remember and that reflected the actual thoughts of students on campus on Monday, August 28, 2023.
Looking at this cover in a broader context and seeing how other people perceive it, it is true that anyone who has lived through an active shooter situation will have seen and received these texts. It does speak to a bigger issue of gun violence across the country, which I believe is why it is receiving so much attention.
Conclusion:- For more latest updates, stay connected with us always. Check out blhsnews.com for the most recent news on your favorite stars. You should save our site to your bookmarks so you can return to read our most recent posts as soon as they become available.
If staying up-to-date with the latest news intrigues you, these posts are worth a read:-
Tyler is a passionate journalist with a keen eye for detail and a deep love for uncovering the truth. With years of experience covering a wide range of topics, Tyler has a proven track record of delivering insightful and thought-provoking articles to readers everywhere. Whether it's breaking news, in-depth investigations, or behind-the-scenes looks at the world of politics and entertainment, Tyler has a unique ability to bring a story to life and make it relevant to audiences everywhere. When he's not writing, you can find Tyler exploring new cultures, trying new foods, and soaking up the beauty of the world around him.