According to two arrest affidavits filed in a Bexar County, Texas, court and signed by a judge, a relative of the Uvalde school shooter was detained Monday on claims he threatened to perpetrate a school sh00ting.
Officers from the San Antonio Police Department responded Monday to a mental health complaint from a teen's mother. According to police, the suspect's mother informed them that her son threatened to "do the same thing" as his cousin, who conducted a mass massacre at an elementary school in 2022 – words that were made to the suspect's sister. According to the affidavits, the mother was concerned since her son was on probation, and she stated he was intoxicated when the alleged statements were made.
The 17-year-old suspect's sister informed police in a taped statement that she was giving her brother a ride when he reportedly threatened to shoot her in the head and "stated that he would shoot the school.'" According to the arrest document, he told her that "school is starting soon."
According to authorities, the suspect lives across the street from an elementary school.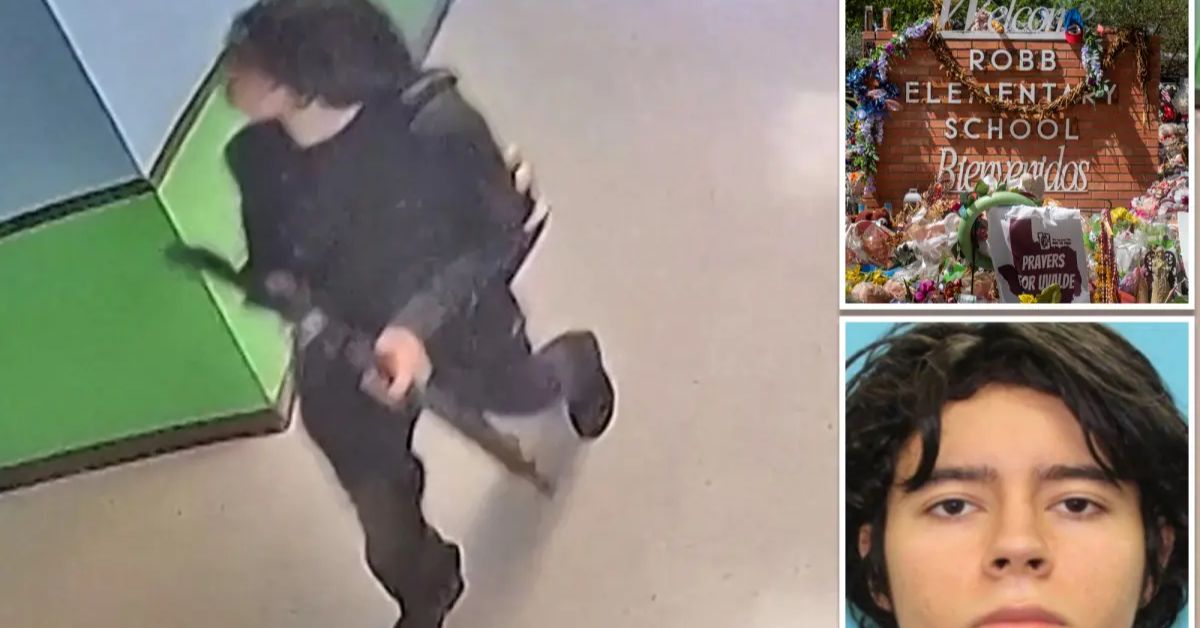 The mother told officers at headquarters that she overheard a conversation Monday morning in which her son was seeking to obtain an AR-15 "through an illegal private sale," according to the affidavits. According to authorities, the name of the individual to whom the suspect allegedly communicated is unknown.
According to a Bexar County magistrate record, San Antonio police arrested the 17-year-old for allegedly making terroristic threats: a felony for making a terroristic threat to the public and a misdemeanor for making a terroristic threat to a family member. According to the affidavits, the suspect has denied making threats.
It was unclear whether the suspect has an attorney who could speak on his behalf because his case is still pending before the Bexar County magistrate.
The suspect is the cousin of the 18-year-old gunman who opened fire on May 24, 2022, at Robb Elementary School in Uvalde, Texas, killing 19 children and two adults. Authorities killed the gunman.
The Uvalde tragedy is U.S. history's second-deadliest elementary, middle, or high school shooting.
Till Then, keep yourself updated with all the latest news from our website, blhsnews.com.
Tyler is a passionate journalist with a keen eye for detail and a deep love for uncovering the truth. With years of experience covering a wide range of topics, Tyler has a proven track record of delivering insightful and thought-provoking articles to readers everywhere. Whether it's breaking news, in-depth investigations, or behind-the-scenes looks at the world of politics and entertainment, Tyler has a unique ability to bring a story to life and make it relevant to audiences everywhere. When he's not writing, you can find Tyler exploring new cultures, trying new foods, and soaking up the beauty of the world around him.