Nathan Cruz, the 17-year-old cousin of the Uvalde school shooter, was arrested on Monday for allegedly making terroristic threats. Cruz was arrested after his mother accused him of threatening to kill his sister in the head.
A family member allegedly claimed to have overheard Nathan Cruz discussing illegally obtaining a gun on the phone. According to court filings, Cruz reportedly told his sister that he would do the same as his cousin, Salvador Ramos.
In 2022, Salvador Ramos fatally murdered numerous pupils at Robb Elementary School. As a result of the horrific incident, seventeen pupils were injured.
Nathan Cruz Accused of Targeting Sister in Disturbing Incident
For the uninitiated, on May 24, 2022, 18-year-old Salvador Ramos opened fire at Uvalde's Robb Elementary School. About 19 children and two teachers were ki!!ed in the shooting. On Monday, August 7, Ramos' cousin Nathan Cruz was arrested after threatening to carry out shootouts like Ramos.
A family member overheard him trying "to acquire an AR-15 through an illegal private sale" and planning to "do the same thing" (mass shooting) at a local school. Cruz's mother was worried because the school was closer to their home, and her son was drunk and on probation.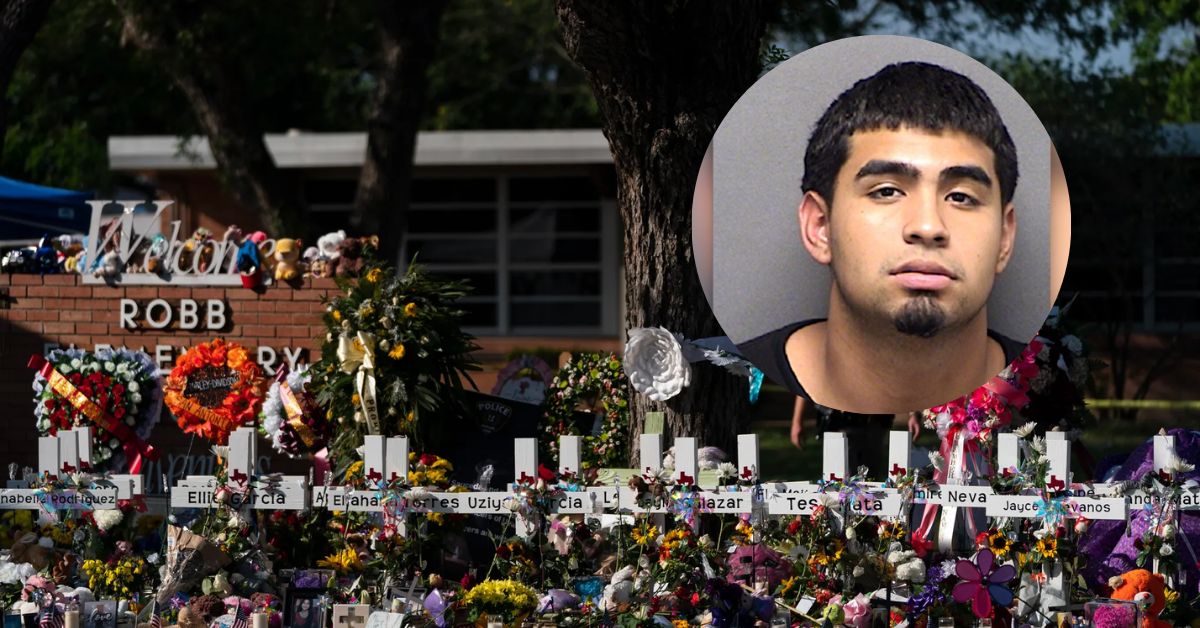 According to San Antonio Police Sgt. Washington Moscoso:
"Here's a case where somebody's own family member was making threats. And this family member did the right thing, made the right choice, called the police."
Jesse Rizo, whose niece was killed in the Uvalde shooting last year, remarked that Cruz must change his ways. Rizo also advised the public to be extra attentive, saying:
"You never know. You just can't sit back and think that it's never going to hit your house. Because one day, unfortunately, that child that you kissed goodbye, and you told him that you love them on the way to school, they may not be coming home that evening."
Yesterday, San Antonio police arrested 17-year-old Nathan Cruz, the cousin of the Uvalde mass shooter. He is accused of threatening to shoot up an area school.

Cruz attempted to acquire an AR-15 through an illegal private sale and planned "to do the same thing" as his cousin. pic.twitter.com/KlWTUk01G7

— K-12 School Shooting Database (@K12ssdb) August 8, 2023
Cruz Denied Making Any Such threats regarding Shooting
Nathan Cruz's sister told cops she was afraid her brother would act on his thoughts, especially after what Ramos did last year. When questioned by detectives, Cruz, however, denied making any such threats.
Brett Cross, who lost his son, Uziyah Garcia, in the 2022 school massacre, recalled his family's terrors last year.
"It's hard enough as it is to send our remaining children to school because of, you know, reliving May 24, over and over. It's frustrating. We got lucky this time that somebody was brave enough to say something," Cross said.
17-year-old Nathan Cruz is the cousin of the Uvalde School Shooter. As I first reported yesterday he was arrested after his mother and sister overheard him threaten to shoot up a school here in San Antonio and trying to buy a rifle from a private seller. @News4SA pic.twitter.com/haTl6tVGR6

— Jaie Avila (@JaieAvila) August 8, 2023
KSAT investigated Nathan Cruz's past, but no criminal charges were found against him. However, his relatives allegedly spoke with police and confirmed he was on probation. It is possible that he was charged when he was a minor.
Till Then, keep yourself updated with all the latest news from our website, blhsnews.com.
Tyler is a passionate journalist with a keen eye for detail and a deep love for uncovering the truth. With years of experience covering a wide range of topics, Tyler has a proven track record of delivering insightful and thought-provoking articles to readers everywhere. Whether it's breaking news, in-depth investigations, or behind-the-scenes looks at the world of politics and entertainment, Tyler has a unique ability to bring a story to life and make it relevant to audiences everywhere. When he's not writing, you can find Tyler exploring new cultures, trying new foods, and soaking up the beauty of the world around him.